Drunkorexia: Young men more likely than women to skip meals in favour of binge drinking
'If you are watching your weight, it's best to cut back on alcohol rather than food. Alcohol is full of empty calories, which have no nutritional value,' charity advises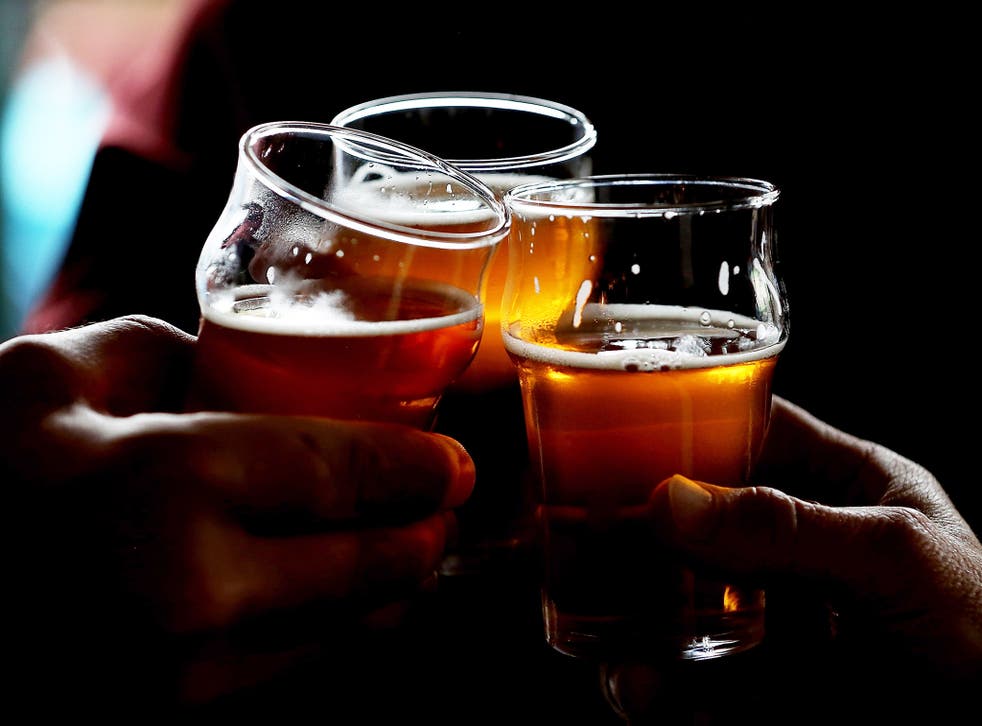 More young people than ever in the UK are skipping meals in favour of binge drinking, as the problem trend of drunkorexia becomes "prolific," according to a new report.
The latest National Health Report by Benenden has found the issue to be more prevalent among men; 43 per cent of males aged between 18 and 24 are choosing alcohol over food, compared to 35 per cent of females.
The report's findings have proven there is now a considerable shift from women to men when it comes to drunkorexia - those who avoid food so they can binge drink without gaining weight. Alcohol education charity, Drinkaware, has consistently highlighted how the trend is "worryingly popular amongst young women."
Recent research from Australia also claimed young women - particularly university students - were more likely to be affected than men.
Pressure to be slim, counting calories, and peer pressure to drink large in amounts have all emerged as factors in the phenomenon; two in five - 41 per cent - of young people said they ate healthily purely with a view to looking good, without any concern for their overall health, said Benenden.
Benenden also highlighted how this "reckless attitude" towards personal health, coupled with a lack of concern over the long-term health consequences, are not just confined to young people, with a lack of knowledge displayed across all ages in this year's report.
Dr. John Giles, medical director at Benenden, described how basic information about diet and wellbeing "is not getting through to the public," even with the spending of millions of pounds by the NHS and public health organisations. He added: "Despite drinking less, many young people are seemingly favouring alcohol consumption over a healthy, balanced diet."
Elaine Hindal, chief executive of Drinkaware described how, while it's good to be aware of the calories consumed through drinking, what can seem like a "harmless tactic" can actually turn into a "dangerous obsession." She continued: "Skipping meals can cause acute alcohol poisoning, leading to confusion, vomiting, and passing out. Doing this regularly can put you at risk of chronic health harms like liver, heart disease, and some types of cancer.
"If you are watching your weight, it's best to cut back on alcohol rather than food. Alcohol is full of empty calories, which have no nutritional value. Our unit and calorie calculator will help you to find out what's in your drink."
To learn more facts, and for advice on the effects of drunkorexia, please visit Drinkaware
Register for free to continue reading
Registration is a free and easy way to support our truly independent journalism
By registering, you will also enjoy limited access to Premium articles, exclusive newsletters, commenting, and virtual events with our leading journalists
Already have an account? sign in
Join our new commenting forum
Join thought-provoking conversations, follow other Independent readers and see their replies