How to get fit for January on a student budget after Christmas and New Year
No excuses – here's how to get fit without spending a fortune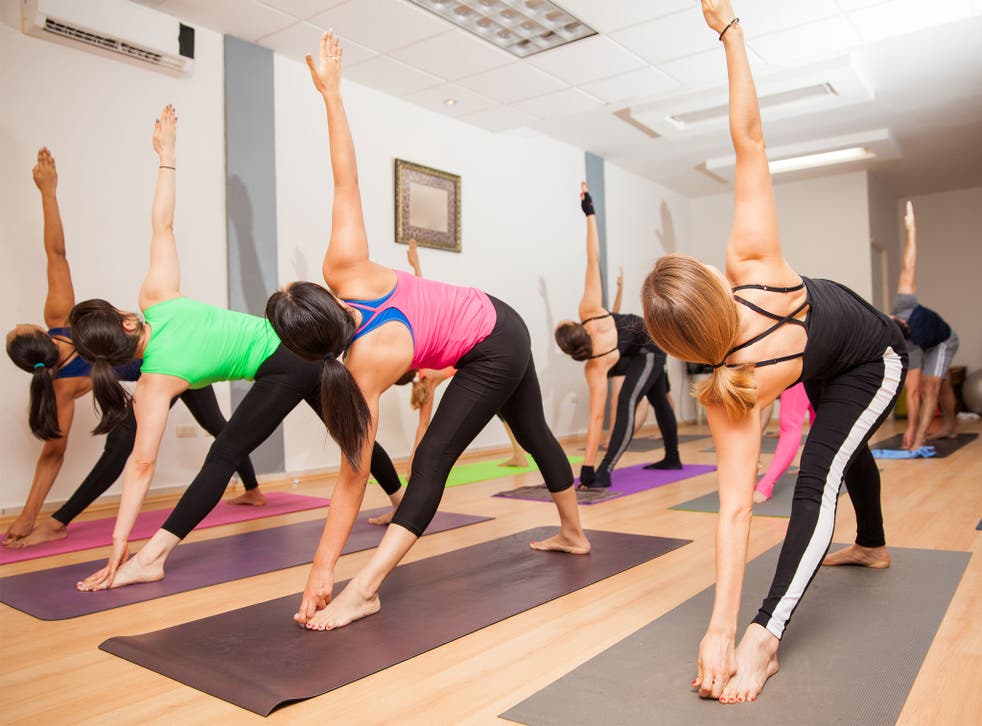 We all know it's hard to keep fit as a student. Motivation aside – you're studying full-time (in theory), keeping up with societies and events, and generally managing independent life and all that comes with it.
In addition you're most likely broke, and probably not in a prime position to attend a Pilates classes each morning. However, you'll be pleased to know that keeping fit as a student doesn't have to be a hassle – and it certainly doesn't have to break the bank.
Cheap gym memberships
Surely the last thing on any frugal student's mind, the gym is notoriously overpriced, requires commitment, and often takes some commuting.
University gyms, however, are far more affordable than you might imagine, often on campus and with flexible rates. At the University of York, for example, you'll find a sports centre on each campus with varying prices according to resources – easily accessible from any university accommodation, with membership starting at £275/year, or £25/month.
At the University of Manchester you can bag an off-peak membership for just £120/year (working out at £12/month), and Leeds will ask as little as £99/year (£8.25/month) for their cheapest tier.
If you're living further out or city-based and would rather try a gym in town, don't forget to ask about student discounts – you'd be surprised how many offer reduced rates. Good places to start include The Gym Group (with membership from £10.99/month subject to location) and Pure Gym (also starting at £10.99/month depending where you are, with a 25 per cent discount for students with UNiDAYS).
The 10 best cities to be a student in 2016

Show all 10
University societies
While a monthly investment in gym membership might be too steep for some regardless of value, many universities offer exceptionally cheap rates for society memberships, which range from fitness classes to sports teams.
Whether it's yoga, running or aerobics you fancy, annual casual memberships are very affordable – entitling you to several classes per week for a reduced fee, right on your doorstep.
Competitive sports tend to be more expensive, with many universities asking a joining fee in addition to steeper membership. This does often give you access to top of the range resources such as floodlit pitches and professional equipment, though; so useful if you want to play sport on the big stage.
Fitness apps
In an age when pretty much everything is available at the flick of a switch (or the tap of a key), it makes sense that fitness how found its way into the modern technological market.
There's a variety of apps on offer, many free (perfect for students), which help you manage your routines and plan your workouts.
Nike Fitness is a good all-rounder, offering 100+ workouts, personalised plans and expert guidance straight from your phone; you can even share your workouts with friends.
Zombies, Run! is also a fun alternative, marketed as an 'ultra-immersive running game' in which you play the hero – escaping zombies and building your base for survivors. Even better, you get your first four missions for free, after which you can upgrade to pro for £2.99/month and access 240+ more.
You may also have heard of the FitBit, a device in the style of a watch (also functioning as one) which keeps track of your steps to encourage you to reach a daily goal of 10,000 – or whatever you might aim for. FitBits aren't typically cheap, with prices starting at £49.99, but they do come with an app and additional features such as sleep and calorie trackers – so perhaps one for the Christmas or birthday wish-list.
Home exercises
Working out at home can be effective too – and completely free, just be careful to make sure you're executing exercises properly, and you're not straining yourself by using inappropriate equipment like carpets or rugs substituted for gym mats or unstable weighted objects.
Tightly secured water bottles work well as makeshift dumbbells, and stable chairs or other furniture can be used as levers for various exercises. Again, check online and via the app store for instructions and recommendations, and don't attempt any over-complicated exercises without supervision.
Go it alone
The hardest part of keeping fit, believe it or not, is motivation – so if you're disciplined enough to drag yourself out of bed a little earlier every morning, you don't have to pay a penny.
Running is probably the quickest and easiest option, as long as you have a decent pair of trainers. Have a hunt around for free apps to track your progress – Runkeeper is a good place to start – and hit the streets.
Aim to build up your progress slowly, so start with 10-15 minute gentle jogs, and work up to 60-90 minutes over the course of a few weeks/months. There's no rush, so long as you're moving.
You may also have access to free tennis courts and other resources at university, so check out what's available to use.
Register for free to continue reading
Registration is a free and easy way to support our truly independent journalism
By registering, you will also enjoy limited access to Premium articles, exclusive newsletters, commenting, and virtual events with our leading journalists
Already have an account? sign in
Register for free to continue reading
Registration is a free and easy way to support our truly independent journalism
By registering, you will also enjoy limited access to Premium articles, exclusive newsletters, commenting, and virtual events with our leading journalists
Already have an account? sign in
Join our new commenting forum
Join thought-provoking conversations, follow other Independent readers and see their replies