The best societies to join at university
Whether it's student radio or the Douglas Adams appreciation club - there's bound to be a society to suit you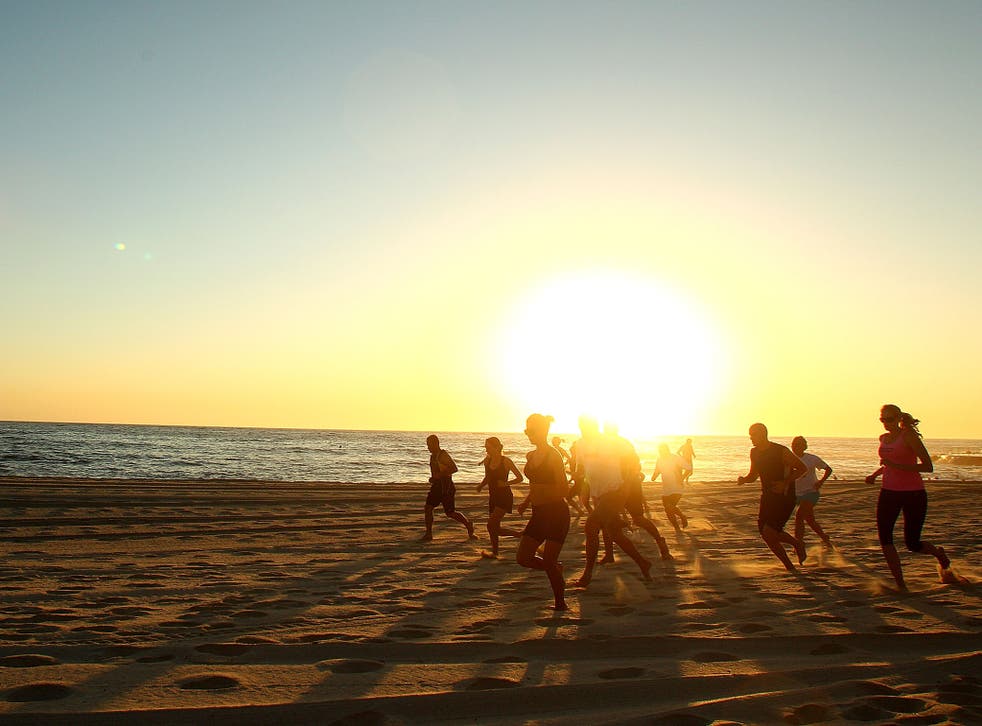 Heading to university for the first time is very exciting – if a little nerve-wracking – for the majority of students. But sometimes the sheer number of opportunities on offer can feel completely overwhelming.
We're constantly told to make the most out of our time in higher education, and take every opportunity presented to us. But when it comes to sports clubs and societies, it's not as simple as trying them all - who's got time for that?
…for making new friends
They say one of the hardest parts of university life is settling in, and so perhaps the most primary reason for finding the right societies to join will be to meet new people.
Unsurprisingly, people with common interests tend to get on well – so to meet those you will really gel with, get involved with something you're passionate about. Particularly 'social' societies tend to include sports teams (who rule the infamous 'Sports Night' at the local sticky-floored club once a week), and drama troupes (although these have a bit of a reputation for being cliquey). You'll also find very friendly people involved with volunteering and community service.
Alternatively, stepping slightly out of your comfort zone can sometimes reveal interests you never knew you had, and therefore bring fresh people into your social circles. It's worth trying at least one society you're not sure about, just in case. I've heard Magic Soc is good...
…for learning new skills
There is no place like university for expanding your skills repertoire and mixing with experts. With so many talented people from all walks of life in one place, you'll have plenty of opportunities to learn from the best.
You also have great access to expensive resources often free of charge, such as art studios and theatres and concert halls for performance. So if you're looking to try something new, and get good at it, try a 'Give it a Go' workshop (available at various universities across the country) in art, music or sport. You'll be amazed at how many people are starting from scratch.
If you're looking for something more niche, many universities offer smaller skills-based groups such as baking and craft societies, and the University of Swansea even off a Beer Pong society, if you want some practice.
The 10 best cities to be a student in 2016

Show all 10
…for keeping fit and healthy
While the obvious answer to keeping fit at university is to join a sports club, there are plenty of societies on offer for students who aren't into competition. High intensity work out classes like aerobics and hot yoga can make for really effective sessions, all at minimal cost and available on your doorstep.
These societies also tend to have lots of members, due to the flexibility of classes and minimal time commitment – so they're fantastic for group morale.
If intensive fitness isn't your thing, more relaxed groups such as walking societies can be very sociable, all the while encouraging you to drop your textbooks (or your drinks) and get moving.
…for impressing employers
It's generally understood that, in a world of increasingly competitive jobs, graduating with a degree won't necessarily cut it. Employers now look specifically for evidence of transferable skills, and one of the best ways to acquire these is through engagement with academic and vocational societies.
Most universities have groups set up for various departments – ranging from Literature and History to Chemistry and Engineering societies, which are a good first step.
However particularly impressive is evidence that you can work in a team, handle responsibility and meet deadlines – such as would be required of you in the average workplace. For this, (and especially if you're creatively-inclined) you might like to get involved in media societies.
Most universities produce at least one student paper, and many also feature entirely student-run radio and television stations, as well as various magazines and creative projects. Stepping up as an editor, contributor or technician will really boost your confidence and your archives; and to go to an employer with published work or broadcast footage is likely to set you apart from the rest.
…for making a difference
Students are well-known for their activism, and universities offer an ideal environment to come together and campaign for what matters to you. Many societies will represent specific charities and organise official projects and events, such as Amnesty International, while others will be organised for liberation groups (think WEP and LGBT+).
You'll find Friends of Palestine, or Palestine Solidarity groups at most major universities, as well as United Nations Associations at Cambridge, Sheffield and York, for example. If it's a specific political party you're into, almost all universities will have a campus-based group to represent you.
Many universities also feature political unions – such as the Durham Union and UCL Union Debating Society – who will frequently host events for prominent external speakers and take part in competitive debates.
…just for a laugh
University is also full of silly societies and special interest groups designed for meeting like-minded people and trying something a little whacky. From Mario Kart Society (Essex), to groups for Douglas Adams fanatics (York) and curry appreciators (Bath), there's something for literally everybody.
But while these societies sound like a laugh, they do tend to take themselves quite seriously – so don't mess with Assassins Guild.
Register for free to continue reading
Registration is a free and easy way to support our truly independent journalism
By registering, you will also enjoy limited access to Premium articles, exclusive newsletters, commenting, and virtual events with our leading journalists
Already have an account? sign in
Register for free to continue reading
Registration is a free and easy way to support our truly independent journalism
By registering, you will also enjoy limited access to Premium articles, exclusive newsletters, commenting, and virtual events with our leading journalists
Already have an account? sign in
Join our new commenting forum
Join thought-provoking conversations, follow other Independent readers and see their replies