Make the most of being a volunteer
You can gain valuable experience while donating your time to a worthwhile cause
Thursday 16 August 2012 09:38 BST
Comments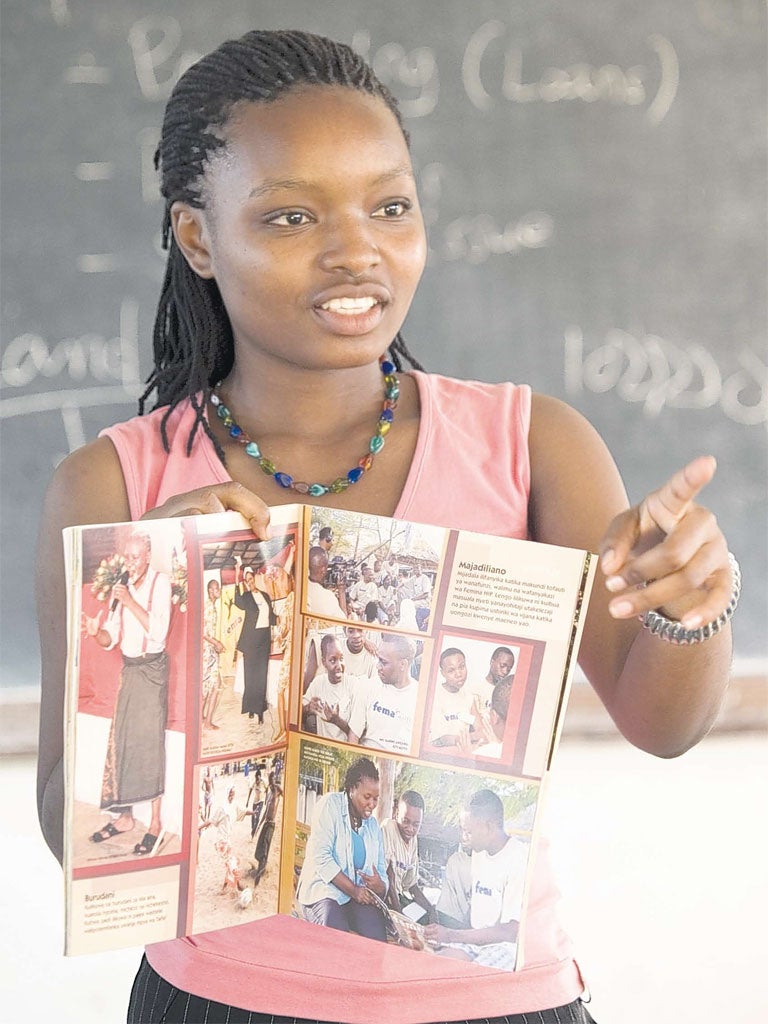 In these grim days of economic recession, you might think that the idea of volunteering would be one whose time has come. The benefits are mutual. It's a way of making a contribution to society while also being a useful addition to the CV, particularly for younger jobseekers.
But the surprising truth is the number of volunteers has actually declined over the past few years. According to the most recent census, only 25 per cent of people reported that they volunteered formally at least once a month in 2010-11. This is the lower than at any time between 2001 and 2007-08 (when it fluctuated between 27 per cent and 29 per cent), and it has remained at this low level since 2008-09.
At a time when many people are searching for a job, and many companies value voluntary work as a sign of enthusiasm and commitment, this seems quite odd. Georgia Boon, head of volunteering for Oxfam, says that many people who volunteer are already in work, often in part-time jobs, and that the volunteering is done in addition to their other responsibilties. "When we consider taking on a volunteer, we are looking for some basic skills, such literacy and numeracy, but mainly for qualities such as enthusiasm and a sense of commitment," says Boon, who began volunteering in the 1990s. "We have 700 shops in the UK and 22,000 volunteers are working for us, many in the shops, but also many in other areas, such as stewarding at festivals and campaigning work. We are seeing a growth of volunteers in all age groups, except the 55-65 age group, who are the group who usually have family responsibilities, such as looking after children and ageing parents."
For younger people, there are a range of opportunities to get involved with the charity. Laura Venables, a 22-year-old graduate from Frome, Somerset, started working as a steward for Oxfam earlier this year, at the Download and Latitude music festivals. "I'd already done some volunteering for a short time in Kenya, Tanzania and Nepal, and I really enjoyed that and got a lot out of it," she says. "I was looking for something to get involved in here in the UK and found out that Oxfam provide stewards to quite a few festivals, doing things like wristbanding, helping people with directions, lost children and so on, and I really like the work. You get to meet a really wide range of people and you know that you're helping a really good cause, as they do some fantastic work."
Another volunteer with Oxfam is Fred Hollingsworth, a 22-year-old music technology student in Huddersfield. He got involved with working as a sound engineer at a local music festival last year and is now production co-ordinator for six sites hosting more than 40 bands, and leading a team of more than 20 sound engineers. "I've got to use my skills in sound technology and I've learnt a lot about managing a team of other people, which you don't usually get at my age, so that's been really useful. As well as helping to make a contribution to the charity, it gives you really valuable work experience, which you can add to your CV," he says.
The environmental charity Friends of the Earth (FOE) has also relied heavily on volunteers in the past. Now, perhaps in a sign of the times, it has more people interested in volunteering than it can use. Eleanor Bradstreet, public relations manager for FoE, says: "We currently have about 40 people on our files who would like to volunteer with us, which is far more than we can accommodate. We want to make the volunteering experience as valuable as possible by ensuring each volunteer is given support, direction and feedback, but space and staff resources limit the number we can take.
"Volunteering is a great way to gain valuable experience and can be extremely rewarding, and there are a number of organisations working on environmental issues, and many of these will offer volunteering opportunities too.
"FOE also has a network of local groups around the country which are run by volunteers and welcome anyone who would like to get involved."
One of the most high-profile organisations in the sector is Voluntary Service Overseas (VSO), which has been sending volunteers abroad since the 1970s – often for two years at a time. One recent development has been the introduction of the International Citizen Scheme (ICS), which it runs with funding from the Department for International Development (DfID) in 28 countries, mainly in Africa, Asia and Latin America.
"This is a development programme for 18 to 25-year-olds where we place them in countries and projects with other local volunteers, which are really helping their local communities," says Brian Rockcliffe. "Some schemes which are run abroad as volunteering projects for young people don't have a meaningful outcome, but we ensure that we put people into projects where they will really make a difference."
Alice Inch, a 23 year-old French graduate, volunteered with ICS and worked in Mali for three months (the usual length of placements), where she helped local people set up a sustainable crafts business, together with other UK volunteers. "We were working with local young people who were out of work to create a long-term business from making and selling local craft products – they don't get very many tourist in Mali, so the business needed more support to set up than in some more touristic countries," she says. "As the national language is French, I got to use my language skills, and I learnt some of the local dialect. It was a really rewarding experience and I gained a lot from it that I can use in later life."
Jack Rayner, 19, also worked on an ICS scheme. He spent three months in India where he helped local young people run civic participation workshops, which included explaining voting rights and being able to compile their own CVs.
"We went out into small villages and ran workshops for around 17,000 local youngsters, who were really interested in learning, and I was really happy to work with such a wide range of people. I'm really passionate about encouraging other young people in the UK to do it, as it really changed my life." Jack is now planning to study for A-levels with the intention of doing medicine at university. For further information on ICS, visit www.dfid.gov.uk/ICS.
Join our commenting forum
Join thought-provoking conversations, follow other Independent readers and see their replies