Welcome to a new kind of student film festival
The British Student Film Festival awards are on in London tomorrow, a culmination of a monthlong tour of the UK
Tom Mendelsohn
Thursday 26 April 2012 11:54 Comments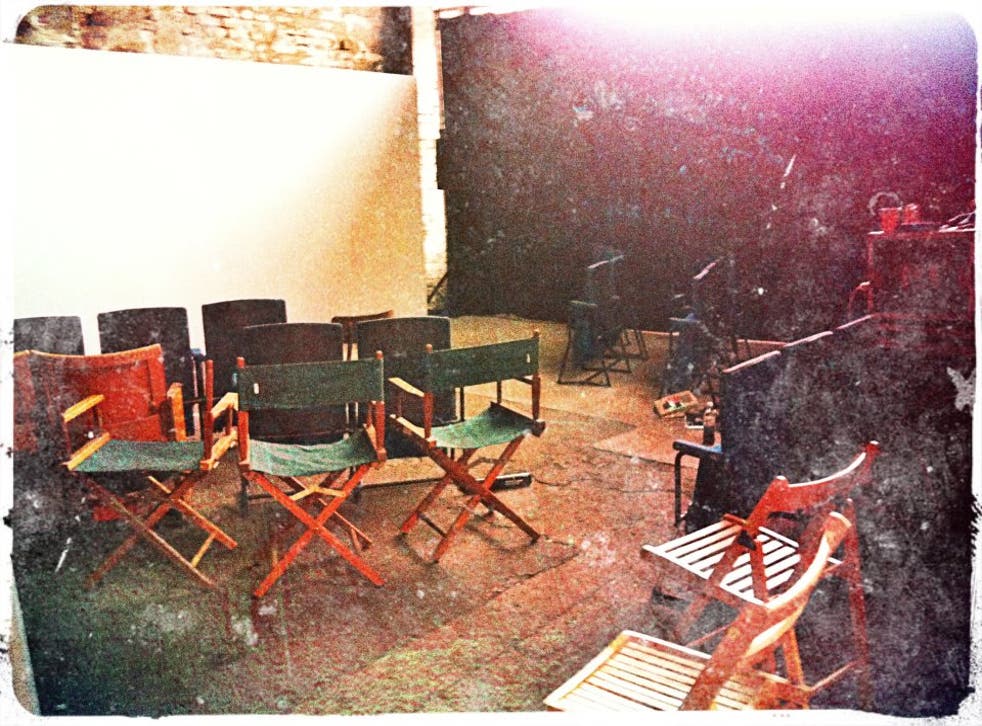 The camera pans across a forest, its colours washed artfully out, as a rifle shot pierces the calm above two cowering Japanese soldiers. The men, in note-perfect green WW2 combat fatigues crouch and converse in their native tongue, the start of a mournful little war parable.
It could be the lost opening scene to Clint Eastwood's war epic 'Letters from Iwo Jima', or, with its carefully drained palette, a clip from some obscure Murakami adaptation. It's neither; rather, it's a beautifully shot two-minute vignette by a 21-year-old undergraduate film student, called 'King of Life'– made in a day, and put together for £200 all in. It has also been shortlisted for two awards at the first British Student Film Festival.
"I wasn't expecting a lot when I sent it in, to be honest," admits the director Beaumont Loewenthal, who is in his final year at Buckinghamshire New University. "So to get two nominations means a lot. It's taught me that you don't need a big budget or flashy equipment to make a good film – just a good story and a vision."
His film, intimate, affecting and above all made with astonishing competence, is just one of a brilliant field of young filmmakers' work nominated for an award at the BSFF ceremony in London at the end of April. It's a diverse selection, spanning genres from animation, through documentary and music video to straight-up melodrama and brooding micro-epics like Loewenthal's effort. Really, the only thing that unites them is the quality, care and attention that has been lavished on them.
Watch the shortlisted films here
The brainchild of Francesca Creed, herself a dangerously recent university graduate at 22, the festival itself is trying to make new space for itself in amongst a small crowd of student film festivals. Instead of setting up in one of the regular UK media hubs like London or Manchester and expecting poor students from the boondocks to make an appearance, Creed's big idea was to let the mountain come to Mohamed, so to speak – she's concocted a film festival roadshow, visiting Newcastle, Bristol, Liverpool and London in its first year, to encourage impoverished artists to submit work and make for much more of a national student festival.
"We couldn't justify having a really talented student filmmaker from Newcastle paying eighty quid to come and see his film in a student bar down south, so we decided to move away the association that student film festivals have with individual towns and universities," she says.
The resultant roadshow is a massive undertaking: "We've essentially built a pop-up film centre which is visiting empty industrial spaces; we're taking blank canvases and making a cinema installation and exhibition space in each one, hopefully to make for a more bespoke, quirky visual experience.
"You'd have thought that the biggest challenge would have been moving it all, but there are plenty of companies that can do that for very cheap. The real problems have been the little things, like trying to find a fridge we can rent for four weeks..."
There are 18 films shortlisted for the awards across 12 categories, whittled down from 130 entries in total. Every one of these films will be shown at each of the locations, ahead of an awards ceremony in London, judged by genuine filmic luminaries like Sam Taylor-Wood and Rankin.
The itinerant nature of the festival, meanwhile, seems to have done the trick in terms of throwing open the gates to all comers; entrants have emerged from across the UK and Ireland, and it isn't a boys' club. In fact, there have been slightly more entries from women: "I was quite surprised with the number of girls who made zombie movies," says Francesca. "Some of them have been fabulously executed, and it's not our job to judge the storyline."
Women, it turns out, are by far the more bloodthirsty filmmakers, if the BSFF shortlist is to be believed: "I was surprised at the amount of violent films that women produced – we do have an awful lot of girls walking into woods – while there are quite a few sensitive, beautiful films shot by boys."
Another of the festival's aims was to encourage projects from younger directors. There's a separate category for best film from people still at school, and this focus paid off. "While we are definitely heavier on the university end, we have had entrants as young as 14, and there are quite a few sixth formers. The younger ones are surprisingly good; two of our shortlisted students are 16, and they are better filmmakers than many of our older entrants."
One of these 16-year-olds already has years of shooting movies and uploading them to YouTube. Born in 1995, making him younger than things like Toy Story, Goldeneye and my first experience with the Internet, Ben Walton already has a paid sideline filming weddings and action sports. He wrote the storyboard for 'Engaged', the five-minute piece that won him a nomination for Best Film (School), when he was 15, shooting it for nothing in a day and editing it in twice that, as part of his Media Studies AS.
"I was amazed at the nominations, it really means a lot," he says. "I had no idea what I was like compared to others. This was my first attempt at a drama, but I've enjoyed the whole experience so much it's changed my mind about what I want to go into."
The hope is that, if the BSFF takes off, the tour will expand to more parts of the UK, giving more young artists their much-needed exposure.
"My hope is that we can give these fantastic students some real opportunities. Our aim is to challenge the perception that people have of student films, to make people hear the rumblings of all this young talent. We're doing it not just for the love of film, but for the love of British film.
Register for free to continue reading
Registration is a free and easy way to support our truly independent journalism
By registering, you will also enjoy limited access to Premium articles, exclusive newsletters, commenting, and virtual events with our leading journalists
Already have an account? sign in
Join our new commenting forum
Join thought-provoking conversations, follow other Independent readers and see their replies