Inspiration from the east: Why not study in Asia?
Students from the UK are looking to Asia for a world-class education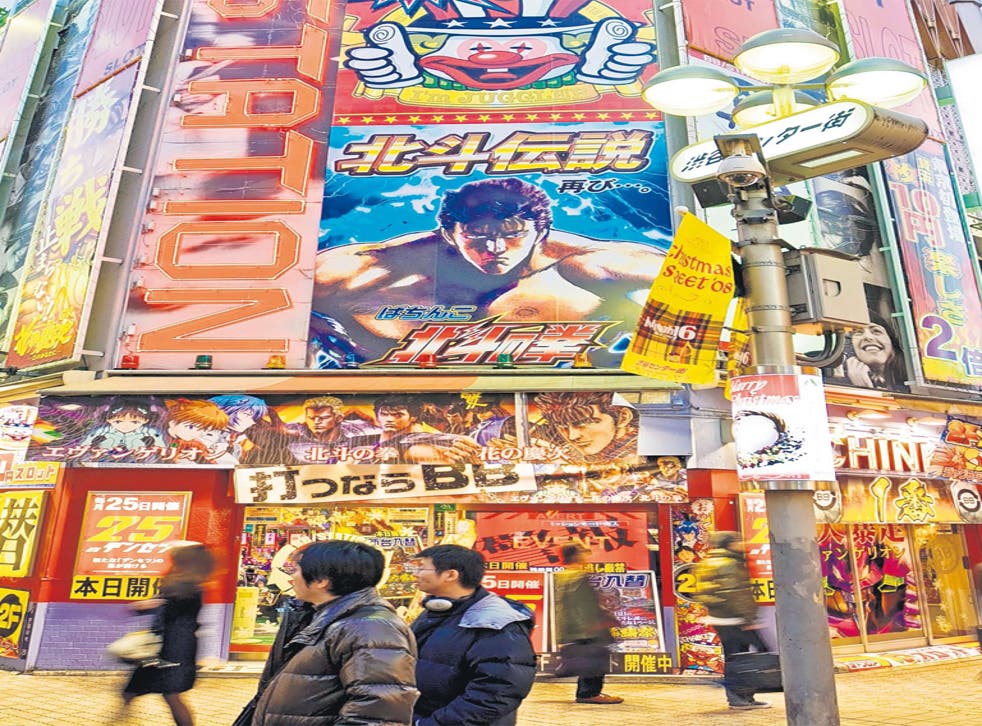 It's no surprise that the tiger economies of China, Hong Kong, Singapore, Malaysia and South Korea are attractive to adventurous UK students keen to use university as a springboard to an international business career. The highly ranked Hong Kong University and Chinese University of Hong Kong, for example, attract international students keen to start their careers in one of the many multinational banking, financial or pharmaceutical companies based on China's doorstep.
Language students in particular find the experience invaluable in picking up the cultural nuances. Studying Mandarin at a university in China or the Cantonese dialect in Hong Kong, for example, gives students the practice and confidence they need to become fluent linguists.
A popular option for UK students is to spend a year of their undergraduate degree studying overseas and many UK universities have links with their counterparts in South-east Asia. Such visits are often part funded by the governments of host nations. China and Japan, for example, have been actively promoting their universities as a study destination, offering scholarships or reduced fees to attract the best international students. Business studies, geography and language students are the main beneficiaries.
Although still in a lengthy recession, Japan has a unique offering. Its arts, culture and technology make it a popular study destination. The Japanese Ministry of Education, Culture, Sports, Science and Technology, has recently launched the Global 30 campaign. Thirteen universities across Japan have been selected to offer tailored education to international students. These universities have boosted the number of English-only degree courses as well as improving their systems to receive and support students from abroad. This will include increasing opportunities for international students to learn the Japanese language and providing internship opportunities at Japanese companies.
To popularise China as a study destination, the UK and Chinese governments are funding a programme called Study China which sends over 200 UK University students to Chinese Universities twice a year. Universities that are part of the scheme include the highly ranked Beijing Normal University, Zhejiang University at Hangzhou, East China Normal University in Shanghai, and Shandong University in Jinan. Details are available through the British Council.
Tasked with attracting 50,000 foreign students by 2010, South Korea's Ministry of Education, Science and Technology formed the Study Korea Project in 2004. The ministry is expanding government scholarships, improving study and living conditions for foreign students, and improving administrative support.
Some Western universities have set up branch campuses in Asia. Around a hundred UK students from the University of Nottingham, for example, now spend part of their degree at its campus at Ningbo in China and around 10 UK students have opted to stay for the whole of their three-year course. By 2014, Nottingham wants a quarter of its students to have some overseas experience.
Cultural differences
Once firmly closed to international students, China's universities have been rapidly extending academic links with those in the UK and around the world. What was once one-way traffic of Chinese students to the West has become more balanced as Chinese universities start to attract international faculty and students.
Now a special administrative region of China, Hong Kong is distinctly Anglophile. Many locals speak English as well as Cantonese and international degrees are taught in English.
South Korea is highly Westernised, and its four top ranked universities – Korea University, Hanyang University, Seoul National University and Pohang University of Science and Technology – offer degrees taught in English.
Modern Japanese culture and society consist of a diverse mix of the old and new, East and West, and disparate elements – such as electronics, traditional arts and crafts, animation, medicine and international business administration – co-exist side by side at Japanese universities.
Education system
The length of undergraduate study in a Japanese university is four years, except for courses in medicine, dentistry and veterinary science, which are taught over six years.
South Korean degrees also tend to be taught over four years. Some universities in the region have established international faculties in which all the courses are taught in English. The South Korean higher education system is a mixed economy model with a mix of government- and state-run universities and private institutions.
The two semester model is fairly common throughout South East Asia. Typically the first semester lasts from March to August, then the second runs from September to February. From December to February, the summer vacation offers students an opportunity for backpacking in the region.
Course fees and cost of living
Students enrolled at a Chinese university through the Study China scheme have their tuition fees and accommodation paid, as well as incidental expenses such as travel to and from the airport in China. However, students are expected to cover the cost of flights to and from the country (which can range from around £500-£800), their visa (£66 in May 2012), travel insurance and vaccinations. You can also expect food to cost around £200-£400 per term.
At Nottingham University's China campus, fees are lower than the £9,000 a year charged in the UK – and the cost of living is much lower. Although students are not eligible for UK loans, the university does award a number of scholarships that can help towards the costs involved.
An undergraduate degree in Hong Kong will cost in the region of £8,000-£9,000. Keen to boost its knowledge economy, the Hong Kong government subsidises tuition fees and student accommodation and awards generous scholarships to attract the best international students. With a network comprising trams, trains and ferries, Hong Kong's public transport is frequent and affordable.
Japanese tuition fees are affordable compared to those in the UK, and various scholarships are available through the universities themselves or through the Japanese embassy.
"I built up a good network of friends"
This summer, Thomas Glucksmann-Smith graduated with a first class honours Bachelors degree in modern China studies with Japanese studies.
Awarded a full tuition scholarship, Londoner Glucksmann-Smith chose Hong Kong University where his degree included history, politics and economics. Learning basic Cantonese and Mandarin, he was able to explore the local business culture.
"Hong Kong is a fast-paced, dynamic environment and I completed two internships as part of my degree," he says.
These placements included three months at a multimedia company in Singapore that produces content for Discovery and National Geographic. More recently he completed a part-time internship for an non-governmental organisation in Hong Kong making documentary films.
Since graduating, Glucksmann-Smith has started working at the Tokyo office of a global recruitment consulting firm. "I definitely want to stay in the Asia Pacific region and have built up a good network of friends from my course who helped get me started."
Register for free to continue reading
Registration is a free and easy way to support our truly independent journalism
By registering, you will also enjoy limited access to Premium articles, exclusive newsletters, commenting, and virtual events with our leading journalists
Already have an account? sign in
Register for free to continue reading
Registration is a free and easy way to support our truly independent journalism
By registering, you will also enjoy limited access to Premium articles, exclusive newsletters, commenting, and virtual events with our leading journalists
Already have an account? sign in
Join our new commenting forum
Join thought-provoking conversations, follow other Independent readers and see their replies