What is 5G and what will the new iPhone be capable of?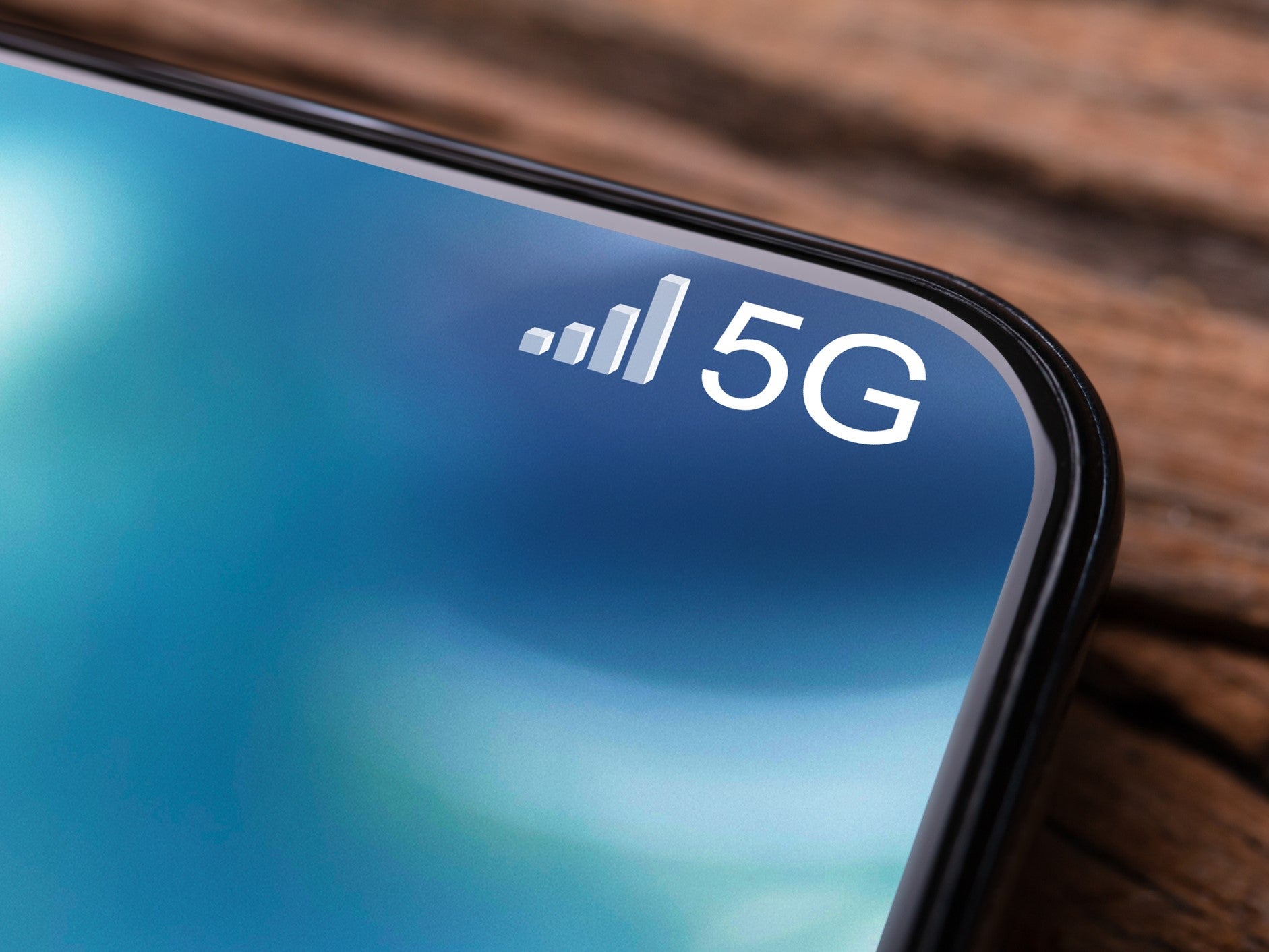 More than a year after smartphone giants Huawei and Samsung launched their first 5G phones, Apple is set to unveil its first 5G iPhone.
The predecessor of 5G proved to be an era-defining technology. Launched shortly after the first iPhone, 4G transformed Apple's first smartphone into the industry leader and paved the way for a decade of new apps, services and innovation.
5G promises to be orders of magnitude faster than 4G, but exactly what this speed will be used for is still unclear.
UK networks began switching on 5G in 2019 but only on a very limited scale. Coverage maps show that large parts of the UK still don't even have 4G, and areas with 5G tend to be limited to densely-populated urban areas.
In comparison with previous generations of data connections, 5G signals project over a smaller range, and so more masts are required to cover the same area. That has slowed the rollout and meant that coverage spots are much smaller than may be expected.
In the UK and elsewhere, delivering 5G has also been complicated by questions over the infrastructure required to make it work. Arguments over whether Chinese firm Huawei should be allowed to build the masts and other equipment required to broadcast 5G networks have slowed the rollout and led to widespread and sometimes confusing arguments in the media and among politicians.
Most high-end smartphone makers have also already starting releasing 5G versions of their flagship phones – Apple was the notable exception – though it would be difficult to find one for less than £1,000. That means only those fortunate enough to be able to afford a 5G phone and live in a 5G-supported area currently have access to it.
Much like with 4G, the full potential of 5G will likely not be realised until several years after its launch. 4G-enabled smartphones have transformed the way we work, travel, eat and pay. The new speed of wireless data transmission made apps like AirBnb and Deliveroo possible, fuelling a gig economy now worth an estimated $4.5 trillion.
One of the biggest benefits of 5G is lower latency, meaning no more lag on video calls. More significantly, this could enable things like remote surgery, whereby surgeons perform operations on patients thousands of miles away in real-time via robotic arms.
This is already happening in China, where the first remote operation using 5G technology took place last year. A doctor in the southeastern province of Fujian removed the liver of a laboratory test animal 30 miles away by remotely controlling robotic arms over a 5G connection with a lag of just 0.1 seconds.
Other near-future applications promoted by 5G evangelists include self-driving cars capable of communicating their intentions to other self-driving cars, fully immersive virtual reality worlds that allow people to physically interact with other people in real-time, and even a new era of hypersonic weapons.
Unfortunately for UK users, recent analysis of 5G download speeds and connectivity revealed that it might be a bit of a wait before everyone experiences the benefits of the next-generation network.
Benchmark tests carried out by mobile analytics firm Opensignal found that the UK had the slowest average 5G download speeds and worst connectivity of 12 countries tested.
Download speeds of just 32.6 Mbps were more than four-times slower than speeds in Saudi Arabia, which was the top performing country.
Join our commenting forum
Join thought-provoking conversations, follow other Independent readers and see their replies