As it happened
ended
1592853037
Apple event - as it happened: All the announcements from WWDC 2020, including iPhone, Mac and Watch updates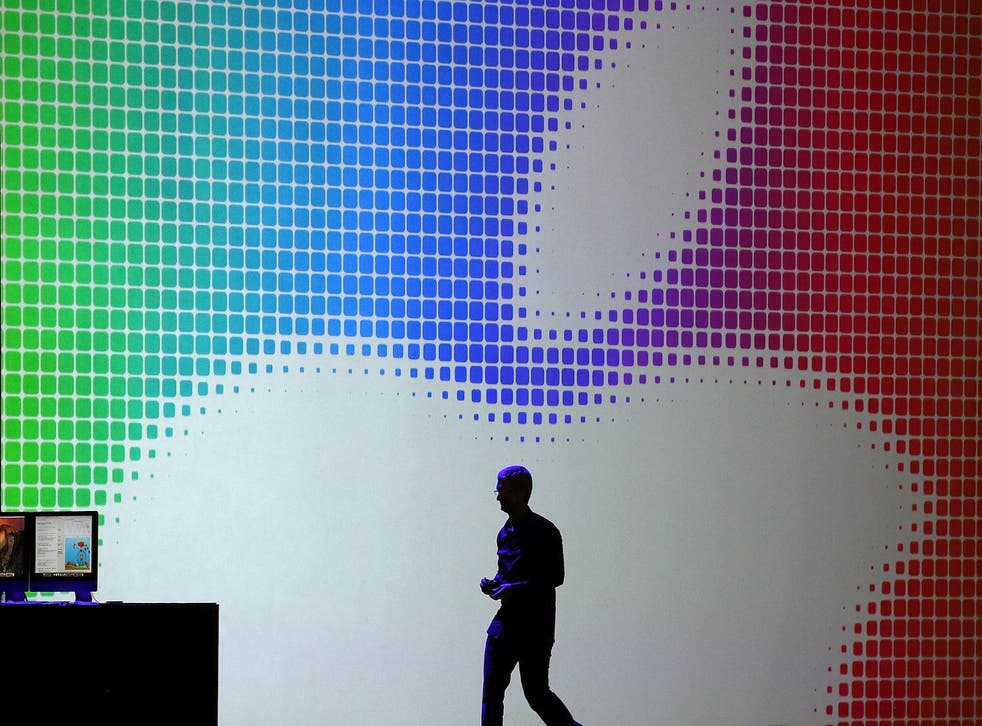 Apple held its WWDC event on Monday, revealing updates for every one of its platforms.
As well as new versions of the operating systems for its iPhone, iPad, Macs, Apple Watch and TVs, the company also revealed major new changes including the introduction of entirely new chips for its Macs.
It is the 31st time that Apple has held the event. But it is the first ever time that it has been entirely virtual, conducted only through the internet.
You can watch a replay of the live stream above and read The Independent's full coverage below.
Please allow a moment for the live blog to load.
1592814315
Welcome to The Independent's live coverage of WWDC 2020. Everything kicks off at 10am local pacific time, or 6pm in the UK. (Ie, in about eight-and-a-half hours.)
Andrew Griffin
22 June 2020 09:25
1592814418
Here's some instructions for watching along at home (including a link to YouTube where you can set yourself up with a reminder).
Andrew Griffin
22 June 2020 09:26
1592821259
There are a whole lot of last-minute rumours coming out today – none of them especially definitive or significant.
They include a poster on Weibo claiming that the new version of MacOS will be called Big Sur, undergo a big UI redesign, and a new version of Safari. The same post claims that there'll be smaller changes in iOS 14, which will include widgets on the home screen and – finally – a phone call notification that doesn't take over the whole screen.
A number of late rumours have also suggested there'll be no hardware revealed. But it's not clear whether that means there will be none released, or none mentioned – it could still be that Apple announces that it has ARM Macs on their way, but that they're not actually released or launch during this event. (Rumours from reliable leaker Ming-Chi Kuo suggested new computers would come later this year.)
But generally there have been few last-minute leaks coming out of Apple today. Is that because the crackdown on leaks has worked? Is it because Apple isn't holding a physical event, so there's less chance of anyone getting a glimpse of any products? Or is it simply because there's not all that much to reveal? We'll find out later, maybe.
Andrew Griffin
22 June 2020 11:20
1592821720
Apple commentator John Gruber has had a guess at what the keynote could actually look like today, without the normal keynote and stage setup.
Andrew Griffin
22 June 2020 11:28
1592831245
The virtual format means Apple can get away with pre-recording the event if it so wishes. This may take away some of the excitement that comes with a live event, but it would minimise the risk of demonstrations going awry – something Apple is no stranger to, as this 11-minute blooper compilation demonstrates.
anthony.cuthbertson
22 June 2020 14:07
1592833022
Still over three hours to go but Tim Cook is ready.
anthony.cuthbertson
22 June 2020 14:37
1592833806
Cook's Memoji has come a long way in the two years since Apple first launched the feature. Weirdly his eyes have changed colour since the 2018 version.
anthony.cuthbertson
22 June 2020 14:50
1592833875
I'm now hoping the whole event is presented through Memojis.
anthony.cuthbertson
22 June 2020 14:51
1592835373
Whatever format the virtual event comes in, one thing for sure is that it will be entirely online. When Apple announced this in March, it also pledged to donate money to local businesses that would lose out as a result.
The tech giant said it will "commit $1 million to local San Jose organisations to offset associated revenue loss as a result of WWDC 2020's new online format."
anthony.cuthbertson
22 June 2020 15:16
Register for free to continue reading
Registration is a free and easy way to support our truly independent journalism
By registering, you will also enjoy limited access to Premium articles, exclusive newsletters, commenting, and virtual events with our leading journalists
Already have an account? sign in
Register for free to continue reading
Registration is a free and easy way to support our truly independent journalism
By registering, you will also enjoy limited access to Premium articles, exclusive newsletters, commenting, and virtual events with our leading journalists
Already have an account? sign in
Join our new commenting forum
Join thought-provoking conversations, follow other Independent readers and see their replies