Apple given Stop Slavery Award as it opens up about trying to stop abuses in its supply chain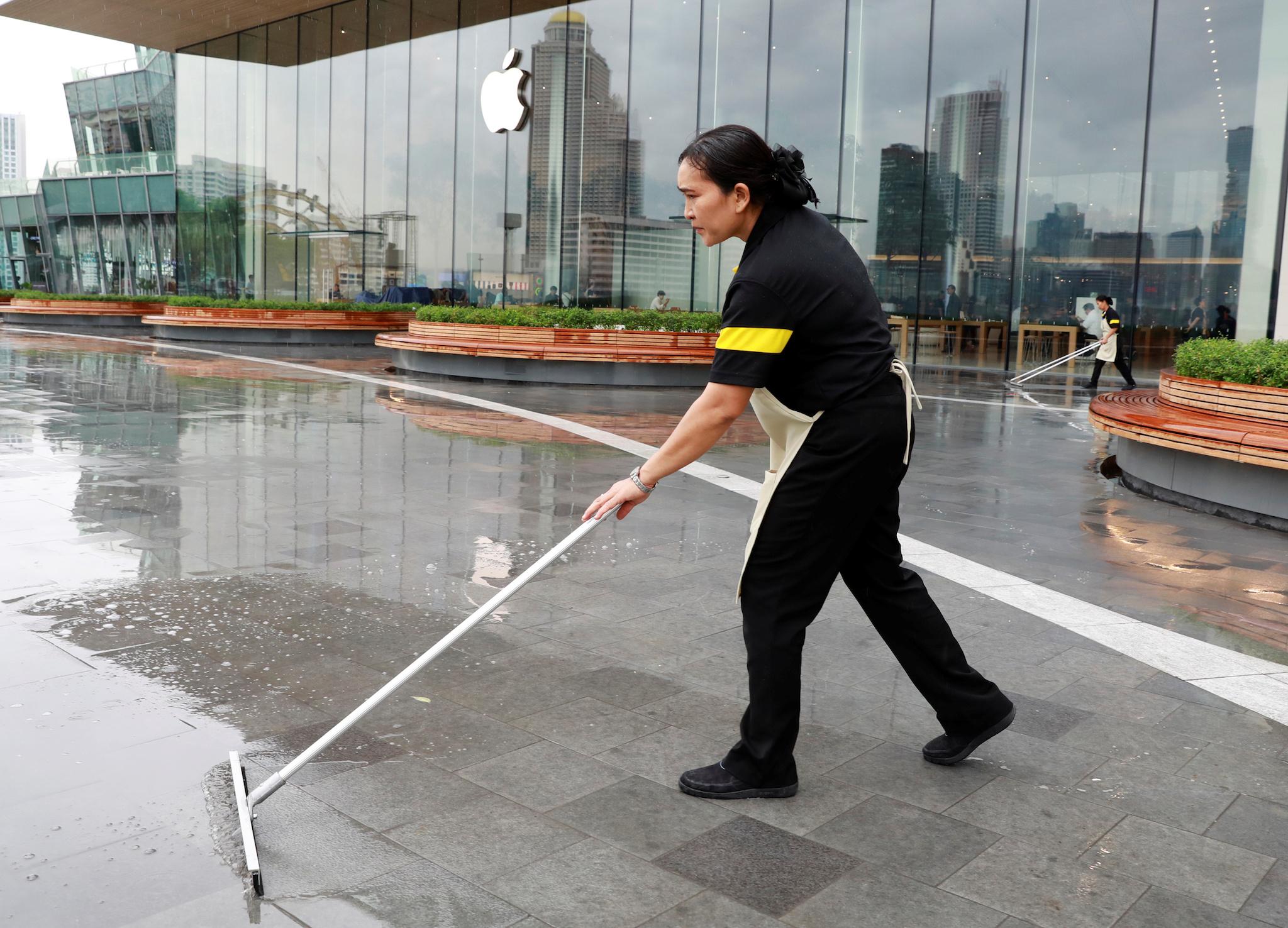 Apple has won an international award in recognition of its attempts to stop slavery and the work it has done to rid it from its supply chain.
The Stop Slavery Award, which the Thomson Reuters Foundation said was in recognition of a "giant leap in the fight against slavery", comes after a concerted effort by Apple to ensure it is more transparent about its supply chain.
Apple says it has worked hard to combat the kinds of abuse that happen in suppliers used by a wide variety of companies, such as workers who are forced into modern slavery by having their passports taken away or being saddled with huge debts they must work to pay off.
Gadget and tech news: In pictures
Show all 25
The company has previously been criticised along with many other technology firms for failing to look after those who work for companies like its biggest supplier, Foxconn, amid allegations that workers were being punished with excessive overtime and a lack of protections.
But it has looked to be open and transparent about the ways it is looking to eradicate any kinds of abuse from its supply chain. Those changes have also led to alterations across the industry, including new guidelines on how to ensure workers are not kept in modern slavery.
The judges of the award praised that transparency, and noted that it had helped encourage similar measures at other companies and increased awareness among the public.
At the same time, it announced that it would be working to employ human trafficking victims in its stores, working with an NGO who would help pass applicants on for roles and without Apple knowing who they are. Apple also said it has been working hard on ensuring that stores in the US are not being staffed by victims of modern slavery, such as those who work in its janitorial roles.
Apple's head of retail Angela Ahrendts, who accepted the award during Trust Conference in London, said that those efforts were part of Apple's corporate mission to improve the lives of everyone in the world, and particularly those who work for it.
"One of the deepest commitments that Apple has a company is to leave the world better than we found it," Ms Ahrendts said. ""As a company whose work touches the lives of so many people, we feel we have an enormous responsibility, and an enormous opportunity, to turn our values into action."
Ms Ahrendts also pointed to the announcements about bringing the victims of human trafficking to work into its stores as part of its broader project to try and eliminate abuse throughout its operations.
"Though we have only just started, we see huge opportunity to be a beacon of hope for trafficking survivors integrating them into our retail team," she said. "These efforts are just a part of a broader set of initiatives to eliminate modern slavery from every part of our company, in every part of the world."
Apple says that it works to ensure that anyone who works for it – or even in the supply chain that provides the work needed to make its millions of products – is kept safe as they do so.
"We work hard to make sure everyone across our company, and our supply chain, is treated with the dignity and respect they deserve," said Paula Pyers, Apple's Head of Supplier Responsibility. "We are deeply honoured to receive this award and will never stop in our mission to raise standards and end forced labour wherever it exists."
The company has also looked to ensure that the improvements it makes don't only extend to those suppliers who create Apple's products. It has worked with companies to ensure they abide by the company's "no passport withholding" policy, for instance, making sure that foreign contract employees are free from abuse even among those workers who don't actually create Apple products.
Similarly, it runs training programmes among its local suppliers around the world, to ensure they are fully aware of their rights and that workers know how to help curtail human trafficking. More than 100,000 employees have taken part in that programme which helps pass information on even to workers who don't actually have jobs with Apple contractors.
The company revealed many of those projects in its annual supplier's report, which is published in March and aims to offer a transparent and clear way of evaluating the safety and wellbeing of the workers who help create products like iPhones and Macs. Those reports came after Apple and other companies were criticised for failing to check sufficiently whether the materials used in its products were coming from ethical places.
Around the world, more than 40 million people are thought to be trapped as slaves in forced labour and marriages, according to the International Labour Organisation. Many of them are women and girls.
Nearly 25 million of them work in factories, construction sites, farms, fishing boats and as domestic and sex workers, the ILO says.
Particular issues include problems like indentured servitude, where workers will be charged heavy fees to get jobs and then forced to work to ensure they can pay them off.
Apple reported last year for instance that it has ensured that millions of dollars has been paid back to thousands of workers in an attempt to remedy such situations.
And moves by companies like Apple to eradicate those problems have led to similar changes across the industry through organisations like the Responsible Business Alliance, which includes a range of major companies such as Google, Dell, Amazon and HP and now has a code similar to that stipulated by Apple.
Winners of the awards – which included Unilever and other companies that were highly commended – were presented with sculptures and framed prints designed by artist Anish Kapoor, who backs the award alongside the Thomson Reuters Foundation.
Join our commenting forum
Join thought-provoking conversations, follow other Independent readers and see their replies