Ashley Madison hack: 6 charts that show who uses the infidelity website
There are a lot of users in Canada...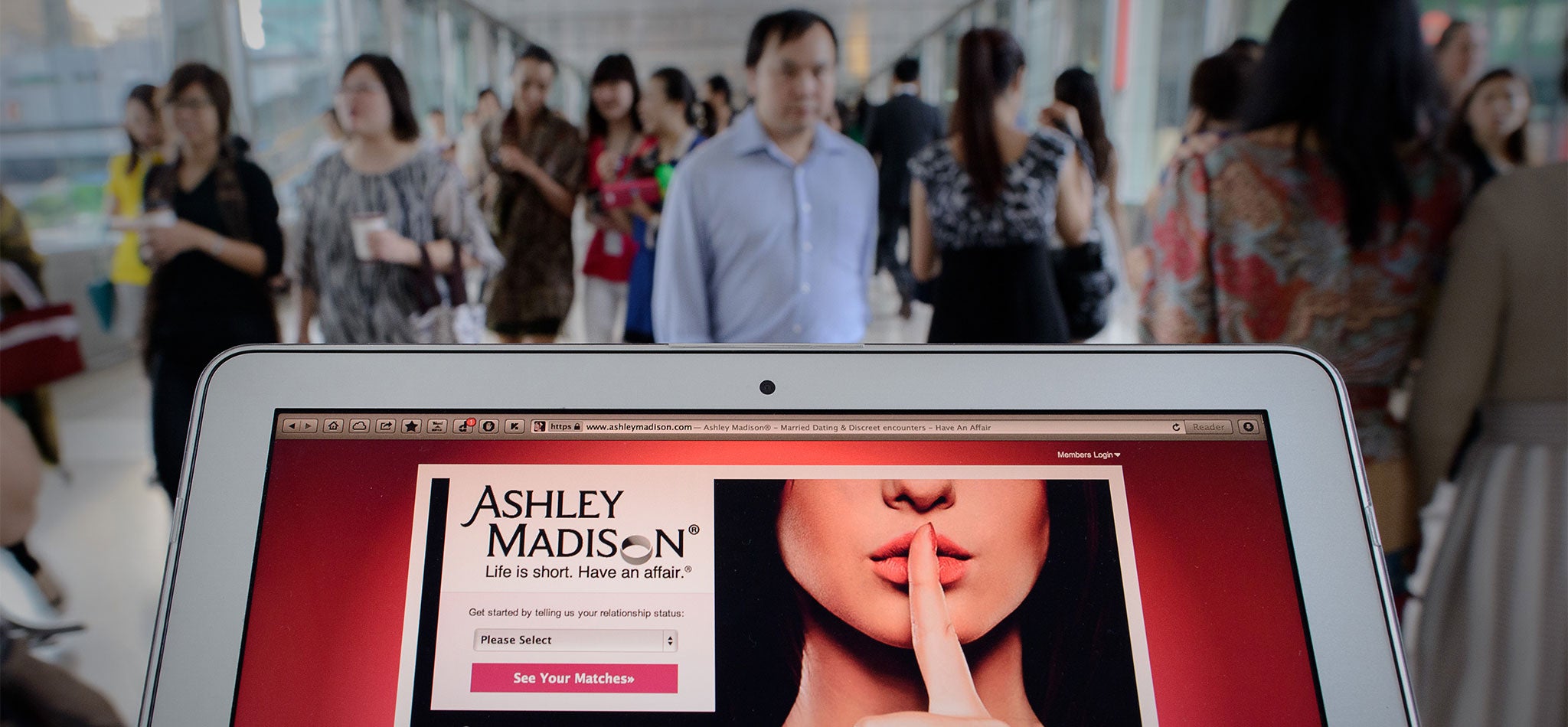 You've probably heard that a bunch of hackers infiltrated infidelity website Ashley Madison and took its enormous user database.
The email addresses of around 37 million accounts registered to the site have been leaked, and in amongst them is some pretty interesting information about the kind of people who use the controversial site.
A big data analysis by data journalism site DadaViz has broken down the demographics of Ashley Madison. Here's what they found:
It's mostly men
More than three quarters of site users whose gender information was provided were male.
It's mostly affairs
The site may mainly be known as a haven for would-be cheaters, but it's not the only service they offer.
Although a sizeable number of their clientele are single people looking for other single people, the majority are after an extra-marital relationship.
Plenty of North Americans
There's quite a lot of people in the US and Canada registered to the site.
That 6.3 per cent of Canada's entire population (which is 35,750,000) means they account for more than 2,250,000 people on Ashley Madison.
In the US, it's more than 16 million.
São Paulo is the Ashley Madison capital
With around 375,000 users, São Paulo - Brazil's most populated city - is by a country mile the biggest hotspot of Ashley Madison users.
London comes in at number nine.
It's for the rich and powerful
Government, big business and big tech. All three email suffixes feature prominently in the Ashley Madison user database.
As we analysed earlier, it shouldn't be surprising that the rich and powerful are so keen on an infidelity website.
And a lot of them don't exist
Of the near 37 million accounts, only 24 million of them were registered to valid email addresses.
Perhaps that means those email addresses have been deleted, or that people tried to circumvent registration rules, or that robots want to know what it's like to have an affair — we just don't know.
Join our commenting forum
Join thought-provoking conversations, follow other Independent readers and see their replies