Bitcoin 2022 news – live: Billionaires offer price predictions at world's largest BTC conference
Follow latest cryptocurrency updates, analysis and expert price predictions
Anthony Cuthbertson
,
Vishwam Sankaran
Thursday 07 April 2022 21:14 Comments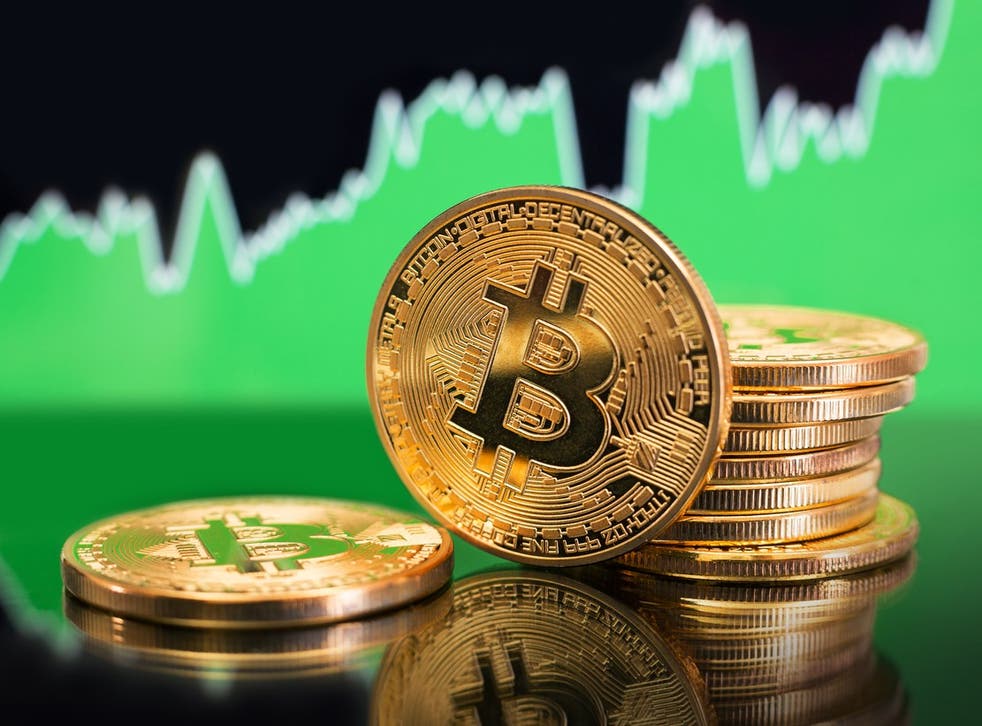 After a meteoric rise throughout the month of March, BTC saw a slight correction ahead of the Bitcoin 2022 conference geting underway in Miami.
The world's most valuable cryptocurrency is enjoying a rare moment of stability but could be boosted by any major positive news coming out of the world's largest bitcoin conference.
Other leading cryptocurrencies, including Ethereum (ETH), Binance Coin (BNB) and Ripple (XRP), have all mirrored bitcoin's movements, however dogecoin has seen big gains in recent days.
The crypto market calm could be about to come to an end, according to some analysts, who anticipate big moves from announcements coming out of Bitcoin 2022.
The Miami event is the same one that El Salvador President Nayib Bukele announced last year that his country would be adopting BTC as a legal form of tender.
You can follow all the latest news and updates in our live blog below.
1649343196
Barstool Sports founder owns more than $1m bitcoin
Barstool Sports founder Dave Portnoy just revealed that after selling all his bitcoin a few years ago he reinvested more than $1 million in BTC last year and now holds 29 bitcoins.
He also revealed that some ill-advised investments in altcoins saw his non-bitcoin crypto portfolio plummet from $40,000 to just $2,000.
Portnoy says he is now "diamond hands" and has no plans to sell any of his cryptocurrency.
Anthony Cuthbertson
7 April 2022 15:53
1649341440
Billionaires say bitcoin will replace US dollar as global reserve asset
Some selected quotes from the aforementioned billionaires on the panel:
"We're seeing bitcoin as the best way to maintain our wealth."
"Bitcoin is going to become a global reserve asset."
"Bitcoin represents a competitive system to those government owned monopolistic currency systems."
"We're going to be in the hands of the fed to figure out how to do it. If they overcorrect, we are going to move from inflation to recession very very fast."
Anthony Cuthbertson
7 April 2022 15:24
1649340516
'This is a bitcoin conference, not a shitcoin conference'
Next up is the Billionaire Capital Allocators panel with Orlando Bravo, Dan Tapiero, Ricardo Salinas and Marcle Claure, hosted by Greg Foss.
"This is a bitcoin conference, not a shitcoin conference," Foss opens with, saying he will not tolerate chat from his panellists of any other cryptocurrencies.
Anthony Cuthbertson
7 April 2022 15:08
1649339023
Aaron Rodgers is bullish on bitcoin
Aaron Rodgers is saying all the things the crowd wants to hear. "The best defence against inflation is bitcoin," he says to cheers from the crowd. He also encouraged people to "stack some sats", though admits he's still learning as he goes.
"I only learned what that means after I partnered with you guys [Cash App]," he says.
Odell Beckham Jr. adds: "I'm still learning each and every day."
Anthony Cuthbertson
7 April 2022 14:43
1649338533
Miles Suter has welcomed on the sports stars on stage.
These three have appeared in adverts and high-profile social media promotions in recent months promoting bitcoin and crypto platforms, though this is the first time we'll get to hear how much they actually understand about it all.
Anthony Cuthbertson
7 April 2022 14:35
1649338035
Cash App announces three new bitcoin products
On stage at the moment is Cash App's Miles Suter, who has a few announcements to make before he is joined by some celebrities.
New features include one that allows users to auto-invest a percentage of their paycheck in bitcoin, as well as the integration of the Lightning Network to allow people to receive the cryptocurrency via the superfast transaction protocol.
He'll soon be sitting down with NFL stars Odell Beckham Jr. and Aaron Rodgers, as well as tennis superstar Serena Williams.
Anthony Cuthbertson
7 April 2022 14:27
1649336866
'Never been more bullish on bitcoin'
A couple of hours ahead of his appearance at Bitcoin 2022, MicroStrategy CEO Michael Saylor has tweeted that has "never been more bullish on bitcoin".
Posting a picture of the mechanical bull outside the Miami conference centre, the tech boss is one of the most hotly anticipated speakers at this years event. It comes just days after the notorious hodler announced another $190m investment in BTC.
Anthony Cuthbertson
7 April 2022 14:07
1649334081
Facebook working on 'Zuck Bucks'
Away from Bitcoin 2022, there's some news from Facebook's parent company Meta that the social media giant is once again working on its own virtual currency.
The so-called "Zuck Bucks" are being developed as digital tokens to be used in the metaverse, according to a report in the Financial Times, however it is not the bold global-reaching currency that Facebook imagined for its now-defunct Diem project.
Instead, it will be a centralised virtual currency similar to the ones found in videogames like Fortnite. A spokesperson for Meta did not confirm the venture but told The Independent: "We are focused on building for the metaverse and that includes what payments and financial services might look like."
You can read more about it here.
Anthony Cuthbertson
7 April 2022 13:21
1649331308
BTC price so far fails to see Bitcoin 2022 bump
There was a fair amount of talk among analysts ahead of Bitcoin 2022 that the conference could provide a boost to the cryptocurrency's price and potentially even spark the second leg of the recent rally.
Almost 24 hours since the world's largest bitcoin event started, BTC is actually down 3 per cent, while other leading cryptocurrencies like Ethereum (ETH), Solana (SOL) and Cardano (ADA) have seen similar losses of between 3-5 per cent over the last day.
Despite the correction, the positivity surrounding the Miami event has buoyed some industry figures to renew their meteoric predictions for bitcoin. Marcus Sotiriou, analyst at digital asset broker GlobalBlock, believes hints from Russia and Australian mining companies could see oil and gasoline traded using bitcoin, making it a neutral "petro-asset".
He shared his thoughts with us:
Anthony Cuthbertson
7 April 2022 12:35
1649298915
Bitcoin, altcoin prices tumble
After rising above the $47,000 mark on Monday, bitcoin's value has tumbled over the last 2 days and is currently valued at close to $43,000.
The leading cryptocurrency has dropped in value by about 5 per cent in the last day and by nearly 9 per cent in the last week.
Ethereum has also dropped in value by over 5 per cent in the last 24 hours and by 7 per cent in the last week.
The prices of other leading cryptocurrencies, including solana, cardano, and avalanche have also tumbled, dropping by 8 to 10 per cent in the last day.
Dogecoin has dropped in value by over 12 per cent, while its spinoff shiba inu has tumbled by about 8 per cent in the last 24 hours.
The overall crypto market is down by over 5 per cent in the last day and is valued at $1.98 trillion.
Vishwam Sankaran
7 April 2022 03:35
Register for free to continue reading
Registration is a free and easy way to support our truly independent journalism
By registering, you will also enjoy limited access to Premium articles, exclusive newsletters, commenting, and virtual events with our leading journalists
Already have an account? sign in
Join our new commenting forum
Join thought-provoking conversations, follow other Independent readers and see their replies