Bitcoin founder may have just moved nearly $400,000 in untouched cryptocurrency
Satoshi Nakamoto's identity has never been conclusively discovered, but some believe cryptocurrency mined in 2009 point to the founder still being active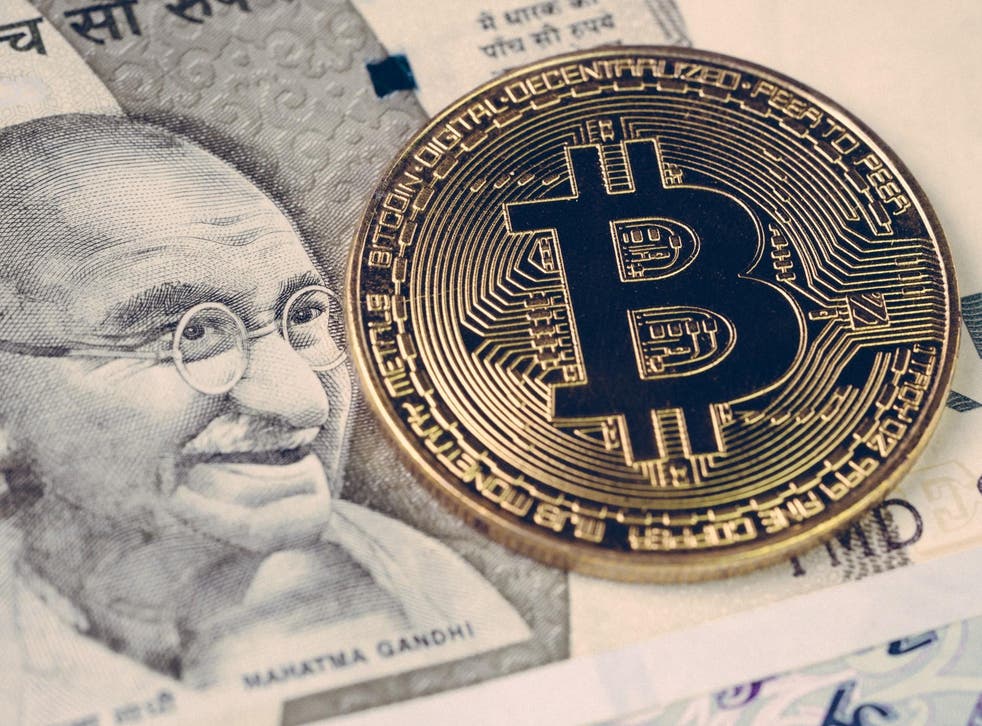 The pseudonymous inventor of bitcoin, Satoshi Nakamoto, who has yet to reveal their identity, may have indicated that they are still active in the cryptocurrency market.
Bitcoin was the first decentralized cryptocurrency – a digital currency generated, or 'mined', when a computer solves a complex mathematical problem – and was invented after Nakamoto wrote a white paper on the subject.
Each cryptocurrency can be tracked online on a publicly viewable ledger called a blockchain.
On 20 May, a tweet from a cryptocurrency transaction tracking account suggested that 40 bitcoins ($391,055) were transferred from an account that had been dormant since 2009.
"The coins in this transaction were mined in the first month of Bitcoin's existence," the account said.
Speculation quickly grew that the funds could belong to one of the early bitcoin miners, such as Satoshi Nakamoto.
The account, which generated the coins on 9 February 2009 when they were worth zero US dollars, moved them on 20 May 2020.
It is reportedly the first time since August 2017 that someone has spent coins from early 2009.
However, while the age of the coins suggests that it was an account owned by Satoshi, many have raised questions about whether that is the case.
Jameson Lopp, chief technology officer of bitcoin security company Casa, said: "Y'all need to up your analysis game", arguing that the miner does not fit the "Patoshi Pattern". The Patoshi Pattern looks at the cryptographic hash (called 'nonces') used in the blockchain process.
A flaw in the early bitcoin code means that some blocks have different patterns to others, and so can be identified as belonging to the pattern or not. Coindesk's Zack Voell also suggested that this was not Satoshi, based on the Patoshi Pattern, as did the CEO of Blockstream.com Adam Back.
The reason that detecting Satoshi's movements is so attractive to the cryptocurrency community is not simply to discover the identity of bitcoin's founder; 99.9 per cent of all Patoshi Pattern blocks are unspent, meaning that 1.1 million bitcoins (approximately $7bn) is out there somewhere.
What is Bitcoin - Everything you need to know
Satoshi's identity is controversially claimed by Australian tech entrepreneur Craig Wright, who in 2016 said that he would release information verifying that he is the founder of bitcoin. As of writing, such evidence has not been reliably produced, but he has said in the past that he would sue doubters of his claim for defamation. Mr Wright has also been accused of using bogus contracts and false signatures to steal $5bn worth of bitcoin from his late business partner Dave Kleiman.
With regards to this most recent transfer, Mr Wright has reportedly denied that he moved the cryptocurrency. It is reported that Mr Wright made a statement saying: "These coins are not my personal coins and I did not move them and as I have mentioned before I have no intent of dumping BTC or otherwise touching trust assets."
That statement, however, has since been removed with Mr Wright also laying claims to the wallet by providing a list of bitcoin addresses to a court as part of an ongoing legal issue against the estate of Dave Kleiman. Included on the list provided was the address used in the transfer, but that does not confirm ownership. Alongside the evidence that the transfer does not fit the Patoshi Pattern, the Kleiman estate has argued that the list provided was fake. We have reached out to Mr Wright for clarification.
Register for free to continue reading
Registration is a free and easy way to support our truly independent journalism
By registering, you will also enjoy limited access to Premium articles, exclusive newsletters, commenting, and virtual events with our leading journalists
Already have an account? sign in
Register for free to continue reading
Registration is a free and easy way to support our truly independent journalism
By registering, you will also enjoy limited access to Premium articles, exclusive newsletters, commenting, and virtual events with our leading journalists
Already have an account? sign in
Join our new commenting forum
Join thought-provoking conversations, follow other Independent readers and see their replies