Bitcoin price hits all-time high
Cryptocurrency rises more than $3,000 to best 2017 record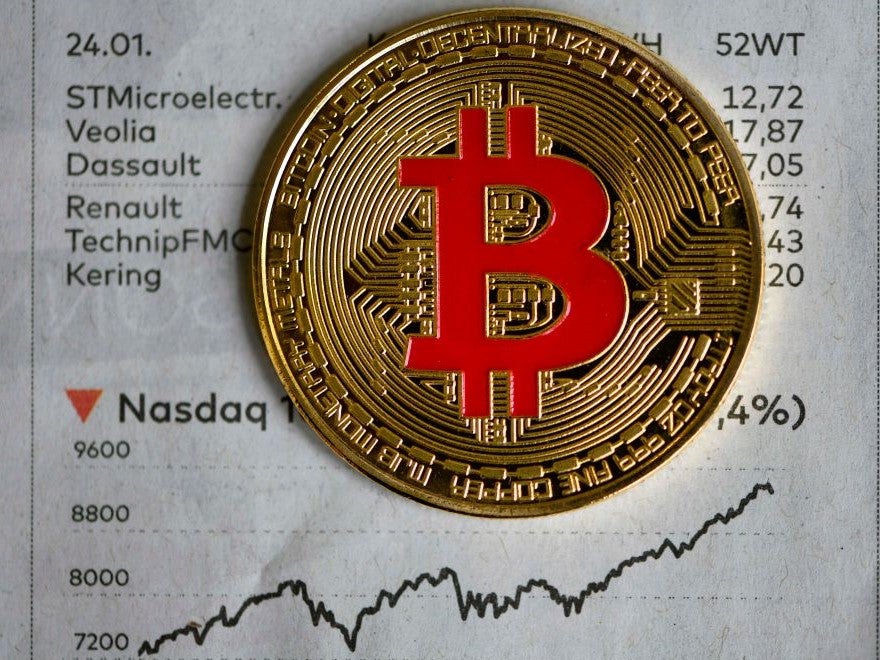 Leer en Español
The price of bitcoin has hit a new all-time high.
The cryptocurrency rose above $19,783 – the previous record it reached in December 2017.
The latest price high comes after a major surge over the last 72 hours, which saw bitcoin bounce back from a major crash last week to rise by more than $3,000 in just three days.
FOLLOW LIVE BITCOIN PRICE UPDATES
The new price high was recorded on the CoinDesk Bitcoin Price Index (BPI) on Monday, though other exchanges and price trackers still remain a couple of hundred dollars away from the all-time high. 
At the time of writing, bitcoin was trading at $19,432, according to CoinMarketCap – still a three-year high for the cryptocurrency.
Bitcoin had been widely anticipated to hit a new all-time high before the end of the year, though the speed at which it arrived has come as some surprise.
Huge price surges are not unheard of for the notoriously volatile cryptocurrency, however many analysts had failed to predict such a sudden price acceleration.
Other major cryptocurrencies, including Ethereum (ether), Ripple (XRP) and bitcoin cash also experienced major gains on Monday, shooting up by 4-9 per cent.
Bitcoin has been boosted by a wave of institutional investment in 2020, which appears to have been spurred on by the coronavirus pandemic.
Bitcoin's volatile history in pictures
Show all 10
In a recently leaked report, Citibank analyst Tom Fitzpatrick referred to the cryptocurrency as "21st century gold" – adding to mounting arguments that the limited supply of bitcoin makes it a safe haven asset in times of economic uncertainty.
Mainstream interest in bitcoin remains relatively muted compared to the mania that surrounded the 2017 bull run, according to online search trends, though new record highs could see this trend begin to pick up again.
"Bitcoin price reaching similar all-time-highs to 2017 is already attracting mainstream media attention and it's only going to garner more headlines once the price surpasses $20k. This will have a significant impact in generating interest from new crypto comers," Samantha Yap, founder of cryptocurrency-focussed PR agency Yap Global, told The Independent.
"This price rally presents great PR opportunities for all cryptocurrency companies and they should take advantage of the spotlight shining on this industry while it's hot."
As the price continues to climb, some crypto experts predict this increase in interest could lead to even more gains in the coming weeks and months.
Glen Goodman, author of the best-selling cryptocurrency trading book 'The Crypto Trader', told The Independent: "[Bitcoin] has doubled in price in just a couple of months – incredible momentum – but when it eventually turns, it could easily fall just as fast, as it did after the last boom. The long-term potential is considerable, but the short-term danger level is high.
"All the talk of 'Tulip Mania' in the 2017 boom is absent now. Once the historic Dutch tulip bubble burst it never recovered, while bitcoin has now shown it has real staying power. The longer-term picture is looking very promising."
Antoni Trenchev, managing partner at digital asset firm Nexo, added: "With the likes of MicroStrategy, Square, and PayPal jumping on the crypto bandwagon, $50,000 by the end of this year is not at all unlikely. This will be a record not driven by frenzy, but by the big, forward-thinking, finance and technology-savvy institutions that will push crypto into the mainstream."
Join our commenting forum
Join thought-provoking conversations, follow other Independent readers and see their replies