Bitcoin price prediction: Can cryptocurrency continue its record-breaking run in 2021?
'Bitcoin is about to become gold for the 21st century,' predicts one analyst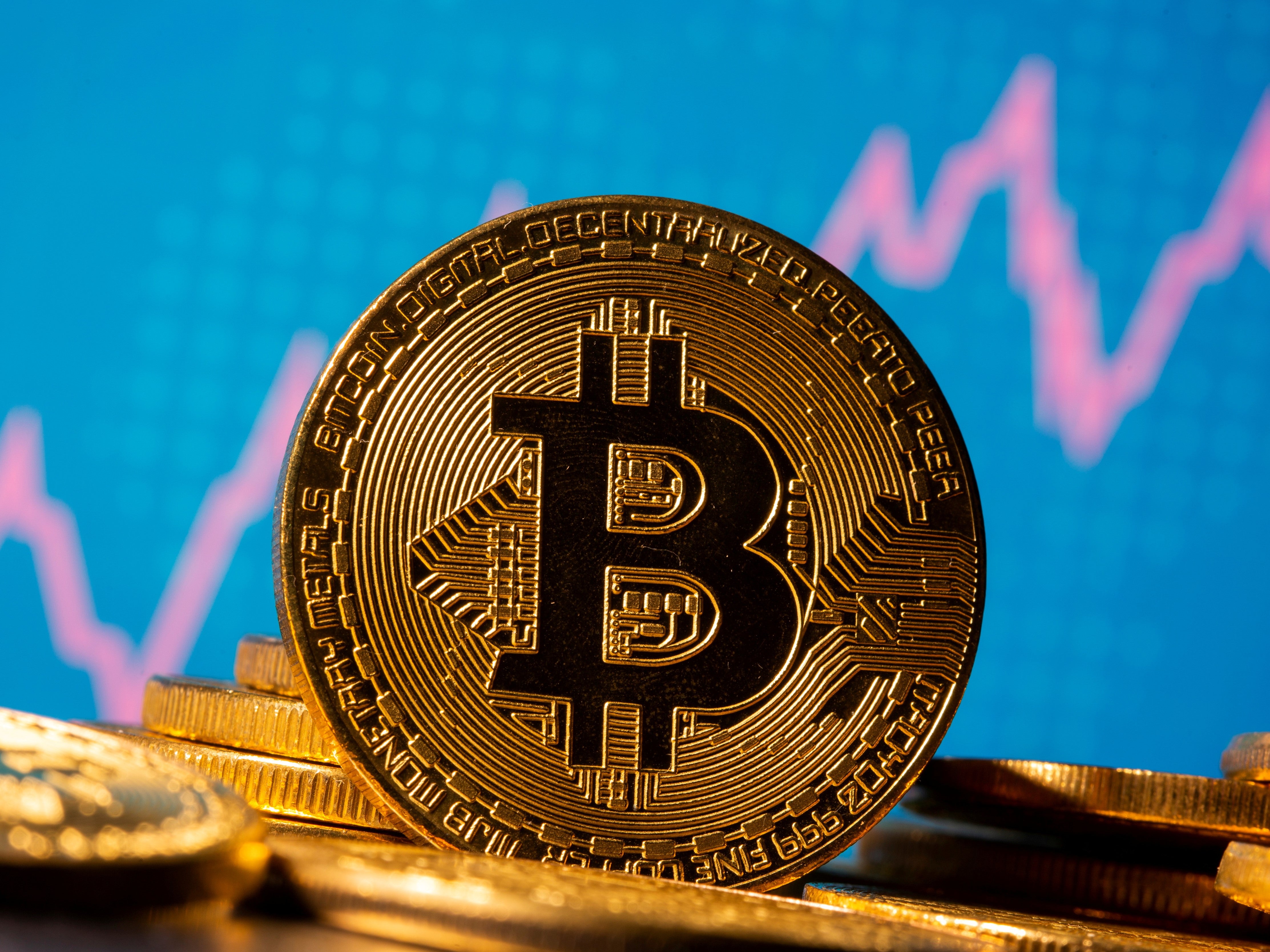 The third great price rally in bitcoin's history is underway.
Having risen in value nearly 10-fold since last March, the parallels with similar bull-runs in 2013 and 2017 are indisputable. What is less certain is whether this latest all-time high of $34,481, which it hit on Sunday, is the end of bitcoin's latest run of good fortune. Some analysts suggest it may be just the beginning.
"The number keeps going up as the market has seemingly never been more bullish," Paolo Ardoino, CTO at the cryptocurrency exchange Bitfinex, told The Independent.
"Bitcoin and [cryptocurrency] technologies are providing building blocks to a new age of money still almost indecipherable to those outside of crypto. We see a very bright future ahead for all bitcoin holders."
The price surge has come earlier than many expected, though market analysts have been predicting a sustained bull run since early last year.
Predictions from May 2020 suggest bitcoin is still a long way from hitting its peak, with positive estimates at the time ranging from $100,000 to $1 million.
At the time, bitcoin was undergoing an event known as a "halving", whereby the rewards for people digitally mining the cryptocurrency were cut by 50 per cent, thus increasing its scarcity.
"After the two previous halvings, we've seen the price reach an all-time high within three to nine months," CoinCorner's Danny Scott correctly predicted.
"Looking at the stock-to-flow model, which assumes scarcity drives value through supply and demand, we can hope for the $100,000 region to hit within the next 12 to 18 months."
Former Goldman Sachs hedge-fund manager Raoul Pal went even further, saying: "Gold can go up three-times of five-times in the next three to five years… I think bitcoin can get to $1 million in the same time period."
Bitcoin's volatile history in pictures
Show all 10
The other major market-altering event in 2020 was the coronavirus pandemic, which caused stock markets to crash and saw investors look towards safe haven assets to secure their wealth.
Times of geopolitical and economic uncertainty typically sees funds flood into assets like gold and silver, however bitcoin's fixed supply of 21 million means it is increasingly being viewed as a form of "digital gold" and a solid store of value.
"We're seeing it emerge as a part of the recommended allocation strategy for institutional investors and investment banks," Eric Demuth, co-founder and CEO of bitcoin broker Bitpanda, told The Independent.
"This underlines just how important this asset has become in the world of investing. Right now, we are seeing a dramatic increase of new retail customers entering the market on a daily basis… Bitcoin is about to become gold for the 21st century."
Bitcoin currently has a market cap of around $600bn, roughly one twentieth that of gold. But while gold has seen modest gains since the start of the pandemic, bitcoin has risen at 10-times the pace.
It is also not the only major cryptocurrency to experience massive gains in recent months. With the notable exception of Ripple (XRP), every one of the top 10 most valuable cryptocurrencies have risen in value by at least 10 per cent over the last week.
The combined market capitalisation of all cryptocurrencies is now more than $850 billion, according to CoinMarketCap, making it more valuable than Facebook. 
As with 2017, major market movements like these will likely attract greater attention and scrutiny from regulators, which could prove a big test for the latest run.
"While many expect the bitcoin rally to continue in 2021, I'm more concerned with what the Biden administration could mean for cryptos," said Jesse Cohen, a senior analyst at Investing.com.
"Incoming Treasury Secretary Janet Yellen in the past has warned investors over bitcoin during her time as Fed Chair, calling it a highly speculative asset and not a stable store of value. I expect bitcoin to remain highly volatile to the downside in the new year, given the potential for more scrutiny and tighter regulation. That should see prices fall back from their record highs, with the prospect of increased regulation being the most important factor affecting bitcoin in 2021."
Join our commenting forum
Join thought-provoking conversations, follow other Independent readers and see their replies