Man who 'threw away' bitcoin haul now worth over $80m wants to dig up landfill site
'It's a big, expensive and risky project,' says James Howells, from Newport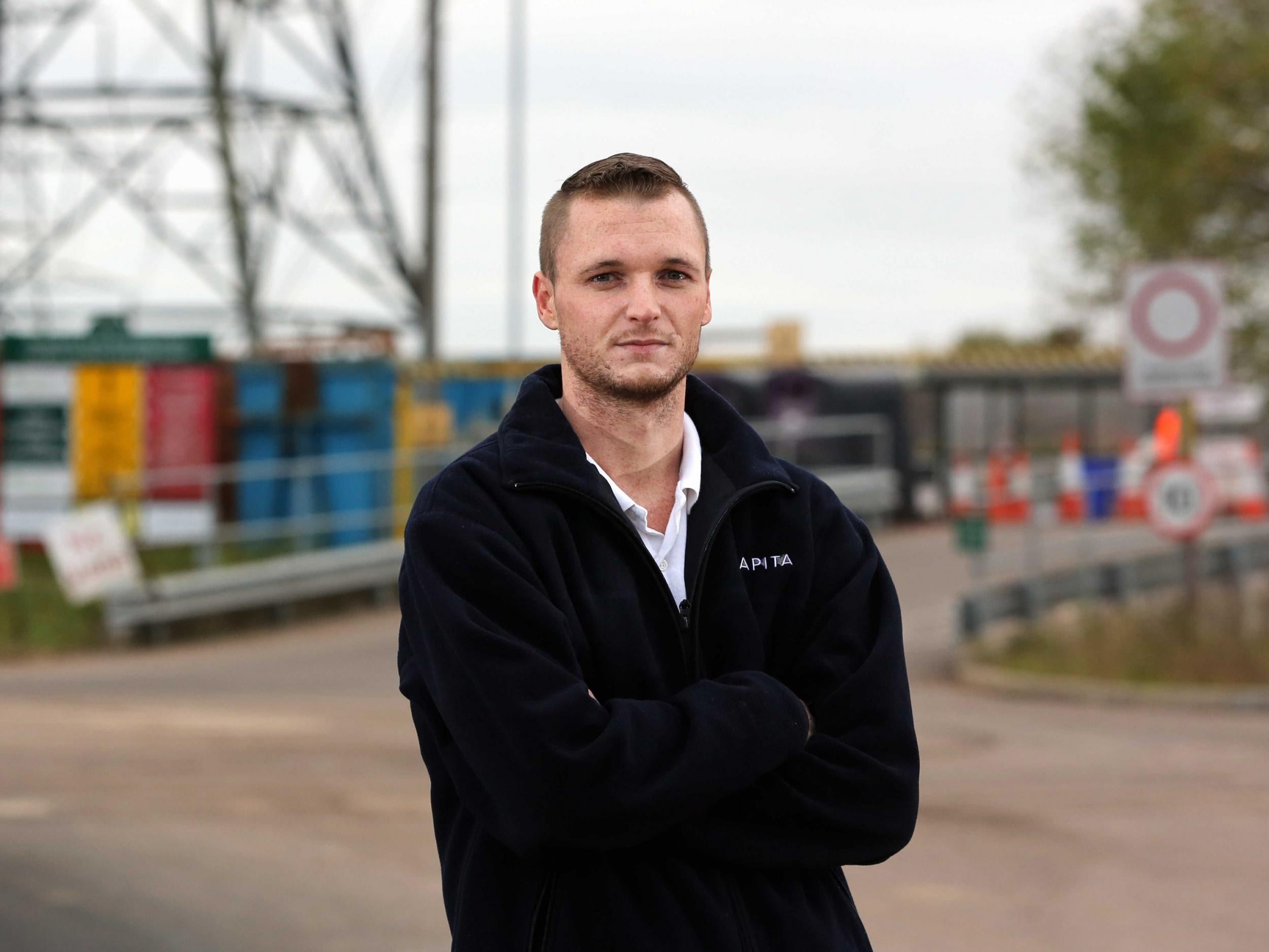 A British man says he accidentally threw away over $80 million worth of bitcoin.
James Howells, an IT worker from Newport, claims to have unintentionally dumped 7,500 bitcoin in mid-2013.
He is now planning to find them, but isn't sure how, as he believes the hard drive he saved them to is currently buried in a landfill site.
What is Bitcoin and why is its price so high?
The value of the cryptocurrency was around $130 at the time Howells claims to have thrown the hard drive away. It is currently worth $11,350 (£8,435).
That means the bitcoin stored on the hard drive would have been worth around $975,000 at the time the device is said to have been ditched. Today, they would be worth $85,125,000 (£63,284,463).
"After I had stopped mining, the laptop I had used was broken into parts and sold on eBay. However, I kept the hard drive in a drawer at home knowing it contained my Bitcoin private keys, so that if Bitcoin did become valuable one day I would still have the coins I had mined," he told the Telegraph.
Gadget and tech news: In pictures
Show all 25
"In mid-2013 during a clear-out, the hard drive – then worth a few hundred thousand pounds – was mistakenly thrown out and put into a general waste bin at my local landfill site, after which it was buried on site."
He has previously said that he forgot about the hard drive because he had been "distracted by family life and moving house".
Howells said he started "mining" bitcoin in 2009, using his computer to solve complex mathematical problems to earn rewards.
He says he's now considering digging up the landfill in order to find the lost hard drive.
"A modern landfill is a complex engineering project and digging one up brings up all sorts of environmental issues such as dangerous gasses and potential landfill fires," he said. "It's a big, expensive and risky project."
Howells' story isn't unique. Campbell Simpson, the editor of Gizmodo Australia, says he threw away a hard drive in 2012 that had 1,400 bitcoin on it.
Simpson says the bitcoin had cost him $25 AUD. Today, they'd be worth $15,890,000 (£11,813,100).
In May 2010, developer Laszlo Hanyecz completed what is believed to be the first "real-world" bitcoin transaction by paying 10,000 bitcoin for two pizzas.
"I'll pay 10,000 bitcoins for a couple of pizzas.. like maybe 2 large ones so I have some left over for the next day," he wrote on 18 May 2010.
"I like having left over pizza to nibble on later. You can make the pizza yourself and bring it to my house or order it for me from a delivery place, but what I'm aiming for is getting food delivered in exchange for bitcoins where I don't have to order or prepare it myself, kind of like ordering a 'breakfast platter' at a hotel or something, they just bring you something to eat and you're happy!
"I like things like onions, peppers, sausage, mushrooms, tomatoes, pepperoni, etc.. just standard stuff no weird fish topping or anything like that. I also like regular cheese pizzas which may be cheaper to prepare or otherwise acquire.
"If you're interested please let me know and we can work out a deal."
The pizzas cost $25. The 10,000 bitcoin Hanyecz exchanged for them are worth $113,500,000 (£84,350,435).
We've teamed up with cryptocurrency trading platform eToro. Click here to get the latest Bitcoin rates and start trading. Cryptocurrencies are a highly volatile unregulated investment product. No EU investor protection. 75% of retail investor accounts lose money when trading CFDs.
Join our commenting forum
Join thought-provoking conversations, follow other Independent readers and see their replies