Boston Dynamics robot dog will get an arm on its back so it can open doors and grab things
The arm will be coming in 2021, so Spot can work in areas not fit for humans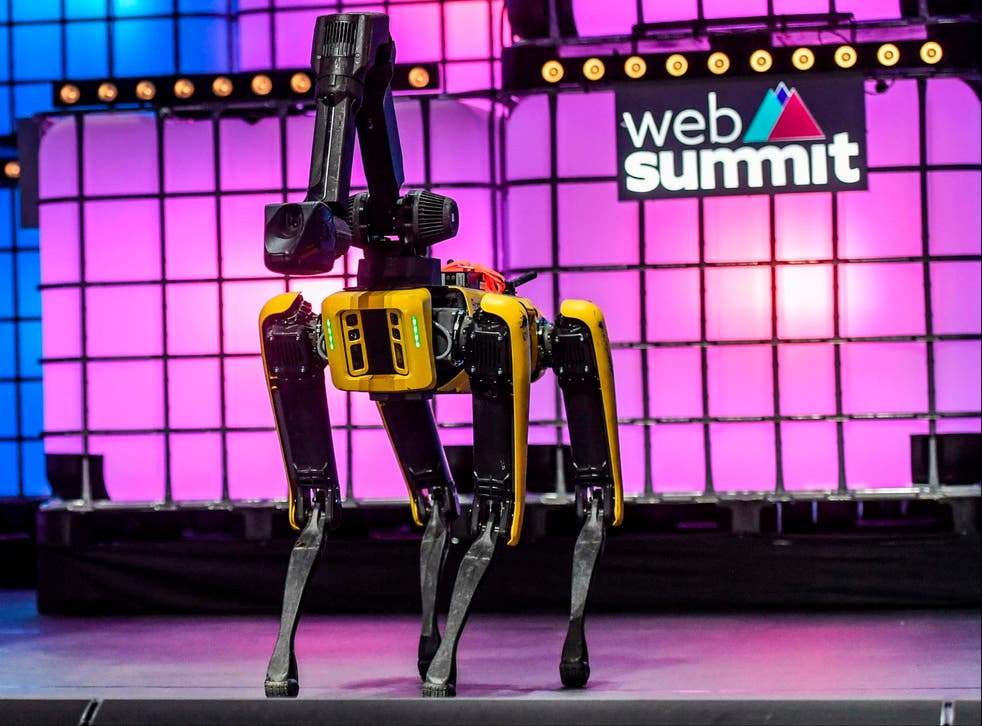 Boston Dynamics has said that its robot dog, Spot, will soon be upgraded with an additional robot arm.
Spot, which recently became commercially available for $74,500 (approximately £60,000), has apparently been purchased 260 times according to the company's CEO Rob Playter.
The arm is set to become available early in 2021, with six degrees of freedom and the capability to open doors and pick up objects.
"Like the base robot," Boston Dynamics says, "there's much more to the arm than just hardware. It will ship with an intuitive UI, and be equipped to operate through both telemanipulation and supervised autonomous behaviours via the tablet."
The robotic limb had been featured in videos since 2018. In June this year, the company said that it would be coming "in a few months" according to the company founder Marc Raibert.
"The next thing on the future Spot is that we're going to make it available with a robot arm in a few months," Raibert said at the time. "We have prototypes working, but we don't have them available as a product yet."
"Once you have an arm on a robot, it becomes a mobile manipulation system. It really opens up just vast horizons on things robots can do. I believe that the mobility of the robot will contribute to the dexterity of the robot in ways that we just don't get with current fixed factory automation."
The arm will be accessible to developers through an API, with features like grasping and dragging objects being offered as part of a beta.
As well as a robot arm, Boston Dynamics also offers a $1,650 extra charger for Spot, as well as $34,570 lidar and camera system.
However, the company has stressed that the metal hound is only designed for use in industry or commercial applications, and is not certified for use in the home.
Boston Dynamics instead sees Spot as being used on oil rigs or places where radiation is present and humans cannot safely travel in.
Spot can carry a maximum of 14 kilograms, and a pack of its metal puppies, the SpotMini, are also capable of pulling a full-sized lorry.
It has also been used in Singapore to encourage social distancing during the coronavirus pandemic.
Spot is not the only robot that Boston Dynamics has made. Its humanoid machine, called Atlas, has been seen doing backflips and some parkour, although is not yet available for purchase.
As well as humanoid and canine robots, the company is going to start building new robots for the logistics industry.
That includes Pick, an item-grabbing machine, and a new version of its bird-like Handle robot which can move items into shipping containers or trucks.
Register for free to continue reading
Registration is a free and easy way to support our truly independent journalism
By registering, you will also enjoy limited access to Premium articles, exclusive newsletters, commenting, and virtual events with our leading journalists
Already have an account? sign in
Register for free to continue reading
Registration is a free and easy way to support our truly independent journalism
By registering, you will also enjoy limited access to Premium articles, exclusive newsletters, commenting, and virtual events with our leading journalists
Already have an account? sign in
Join our new commenting forum
Join thought-provoking conversations, follow other Independent readers and see their replies