Champions League live streams to become harder to access as UEFA obtains blocking order
It is hoped that the injunction will 'have a very positive impact upon internet piracy in the United Kingdom'
Aatif Sulleyman
Wednesday 14 February 2018 17:28 Comments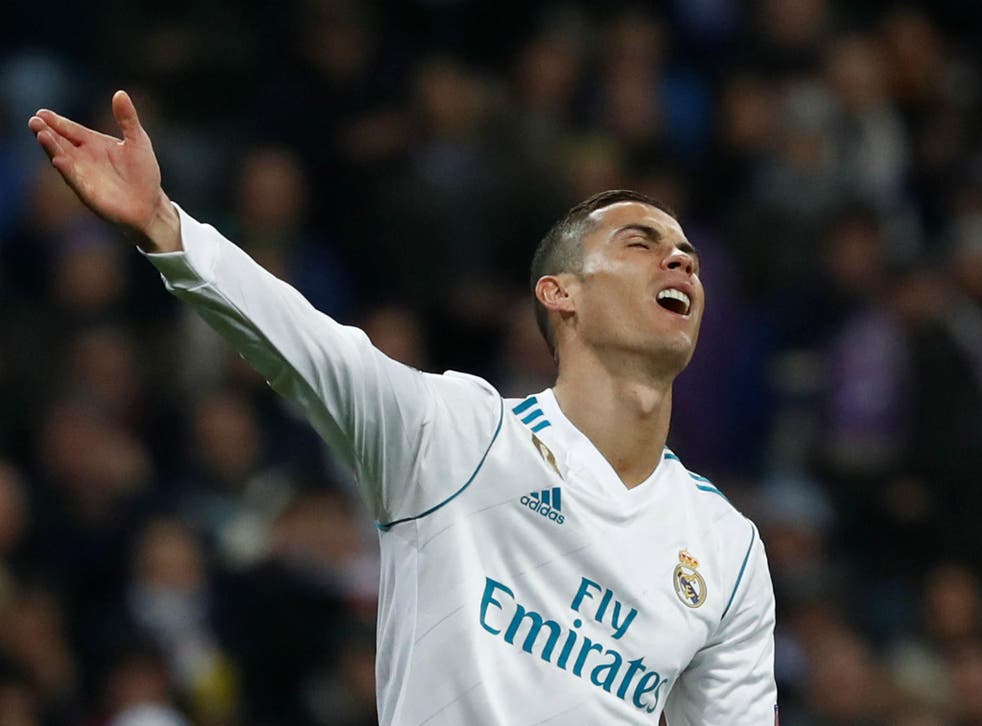 UEFA has obtained a high court injunction that will make it harder for people in the UK to stream Champions League matches for free.
Tne order allows it to tell the UK's biggest internet service providers (ISPs) to block any servers that are being used to distribute live footage of Champions League and Europa League matches.
The orders can be made by UEFA – and acted upon by ISPs – as matches are being played, and the injunction covers all Champions League and Europa League games played between 13 February 2018 and 26 May 2018 – the day of the Champions League final.
Gadget and tech news: In pictures

Show all 25
"The Order enables UEFA, via its appointed expert provider, to notify the six main United Kingdom ISPs (being BT, EE, Plusnet, Sky, TalkTalk and Virgin Media) that customer access to the IP addresses of certain specified servers should be blocked in circumstances where such IP addresses are being used to distribute live footage of matches played as part of the current UEFA Champions League and UEFA Europa League seasons," UEFA told The Independent.
"Such notifications are communicated on a 'live' basis during periods around when the relevant matches are being played and the terms of the Order require the relevant ISPs to block, or attempt to block, those notified IP addresses during those periods (and unblock them thereafter)."
The Premier League obtained a similar injunction for the final two months of the 2016/17 season, during which it says it successfully ordered more than 5,000 server IP addresses to be blocked.
It then obtained an injunction that covers the entire 2017/18 Premier League season, as part of its "biggest ever crackdown" on illegal football streams.
In November, Sky described the blocking order as "very effective", and UEFA is hoping its own injunction works in much the same way.
"As far as effectiveness is concerned, we would observe that the Premier League obtained a similar order last year and has decided subsequently to renew that order suggesting that these orders can have a very positive impact upon internet piracy in the United Kingdom," UEFA said.
"As such, UEFA hopes and expects that the Order will become an important weapon in the United Kingdom in its ongoing fight against the unlawful distribution of its content."
Real Madrid face Paris Saint Germain at the Santiago Bernabéu this evening. It is the standout tie of the Champions League's round of 16, and hundreds of thousands of people are likely to at least attempt to stream it for free.
"Now that the Premier League and UEFA have both secured high court blocking orders allowing them to shut off illegal streams at source, it has made it more difficult for the public to find illegal streams of premium sport," said Detective Sergeant Kevin Ives from the City of London Police's Intellectual Property Crime Unit (PIPCU).
"This is just one of many developments that have made it much more difficult for those who try to watch sport illegally online. Consumers are putting themselves at unnecessary risk of fraud by purchasing and using illegal streaming boxes, even more so if the content they try and watch is being effectively blocked."
Register for free to continue reading
Registration is a free and easy way to support our truly independent journalism
By registering, you will also enjoy limited access to Premium articles, exclusive newsletters, commenting, and virtual events with our leading journalists
Already have an account? sign in
Join our new commenting forum
Join thought-provoking conversations, follow other Independent readers and see their replies