Clubhouse: Privacy concerns raised over how app uses people's data when they sign up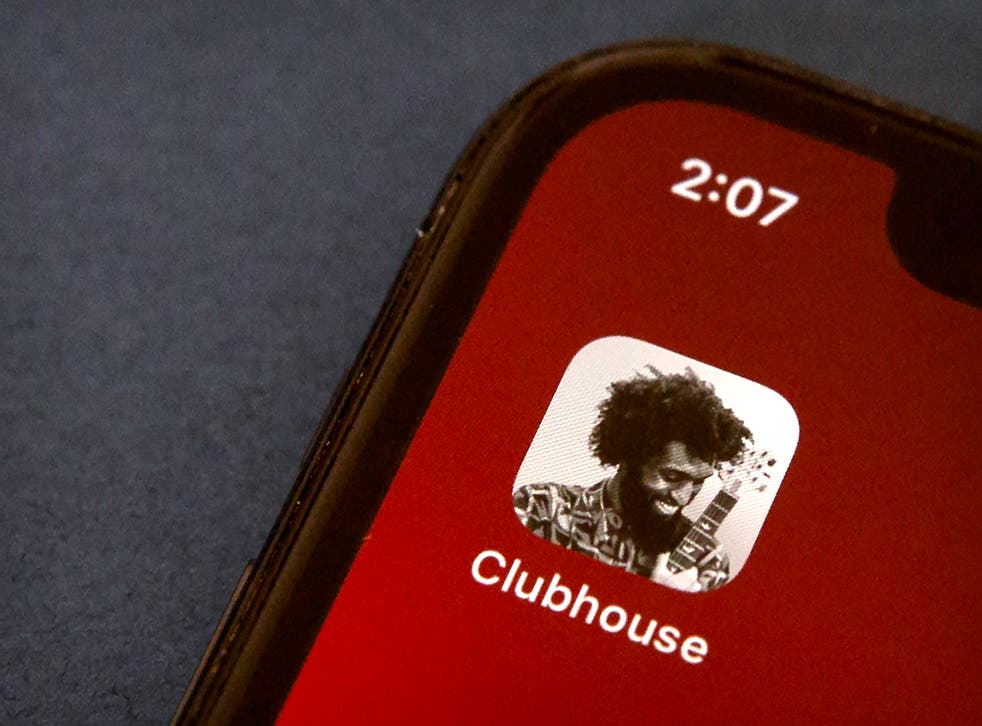 Leer en Español
Users of Clubhouse, perhaps the world's most hotted app, have raised concerns about the way it uses the personal data of the people who sign up to it.
Clubhouse does not necessarily behave unlike other apps in the way that it gathers information about a user and their contacts when they sign up. But users might not necessarily know that, and the ways those privacy settings can be controlled are both limited and not immediately obvious.
The app has surged in popularity in recent weeks. Much of that has been the result of the high profile conversations that it has hosted, between celebrity users that include Elon Musk and Mark Zuckerberg.
It works something like a broadcasted group video call: users can sign up to be part of conversations, which are then played inside of rooms, which other people can join and listen to.
But perhaps its most notable feature is the sign-up process. Because it is still officially in beta, the only way to sign up is with an invite, and those must come from other existing users since there is no public sign-up option.
It's with that invitation that the first potential privacy problem arises: when you join the app, anyone else who uses it can see who it was that invited you. That information shows up on your profile, and appears to stay forever.
But perhaps the more invasive data collection actually happens during the signup process itself. When you register, the app asks for access to your contacts, so that it can see who you might already know on Clubhouse and invite others who aren't.
The app is quite aggressive about those recommendations. It will by default suggest you follow everyone in your contacts that is already on the app, and actively suggest that you invite people who are not already on it.
The potentially unexpected thing is that those people are ranked by how many contacts they have on Clubhouse. All of your contacts will be listed, and next to them will be a ranking of how many contacts they have on Clubhouse – even if the person themselves have not joined.
Obviously the app has no way to know how close to you those people are, and whether you might want to talk to them again. Journalists Will Oremus noted that when he signed up he was being nudged to "invite my former pediatrician, barber, and a health worker who once cared for my dying father" to the app.
Even if you reject the app's request to get access to your contacts, you will still see these lists and recommendations, because your number may have been uploaded by someone else who joined and gave Clubhouse access to their contact book, which includes you.
Mr Oremus noted that this means that the list could include people you have actively tried to avoid, as well as complete strangers. "For example, say you have an ex or even a harasser you've tried to block from your life, but they still have your number in their phone; if they upload their contacts, Clubhouse will know you're connected to them and make recommendations on that basis," he wrote in OneZero.
Clubhouse does not only use that information to recommend new followers for its users. It also alerts people when someone they have in their contacts when they join the app, and encourages them to join a room to help welcome them in – which is intended as a welcoming feature, but also means that it is not possible to join the app quietly.
Register for free to continue reading
Registration is a free and easy way to support our truly independent journalism
By registering, you will also enjoy limited access to Premium articles, exclusive newsletters, commenting, and virtual events with our leading journalists
Already have an account? sign in
Register for free to continue reading
Registration is a free and easy way to support our truly independent journalism
By registering, you will also enjoy limited access to Premium articles, exclusive newsletters, commenting, and virtual events with our leading journalists
Already have an account? sign in
Join our new commenting forum
Join thought-provoking conversations, follow other Independent readers and see their replies