Continue tweeting after death with LivesOn
We have become so attached to Twitter and Facebook that a new service will allow us to carry on beyond the grave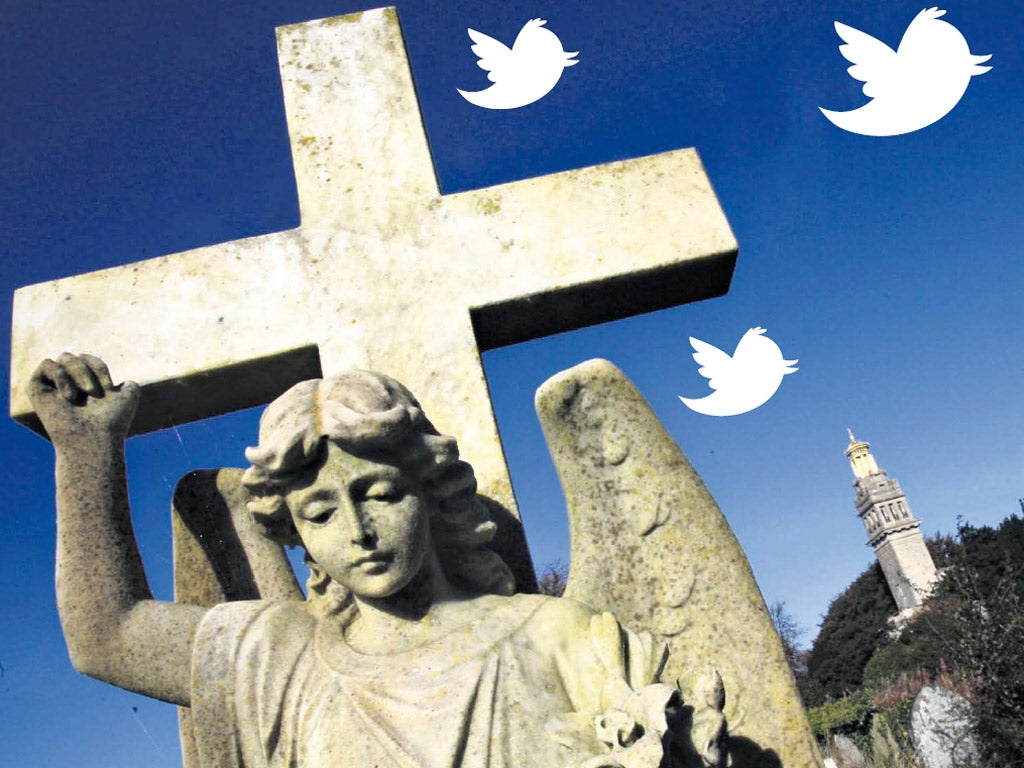 There are, by some estimates, 30 million Facebook accounts belonging to dead people. Countless more Twitter feeds stop suddenly or end with the poignant tributes of friends or loved ones. But what if there were no peace in the digital realm? What if, when your heart stopped beating, you kept on tweeting?
So reads the slogan of a service that aims to blur the lines between life and death, attracting 7,000 volunteers before its launch. LivesOn is a digital robot that would analyse a user's output, learning about likes and language. A separate "you" would exist as an online twin, ultimately outliving the real you.
As well as raising concerns about the use and logistical challenges of post-mortem instagrams of sunsets or brunches, the site has been described as "sick" for attempting to bring back the dead, and potentially messing with the bereaved. But that was never its intention.
Dave Bedwood is a creative at Lean Mean Fighting Machine, a London ad agency immersed in social media. "I was thinking about the huge amount of data we post for our clients and wondered, where does it end?" he says. "Will we ever get to the point when a Twitter feed could carry on as you?"
The idea didn't leave Bedwood's notepad until he heard about a storyline in an episode of Charlie Brooker's Black Mirror in which a woman talks digitally to her dead boyfriend. He revived the project and is now working with programmers at Queen Mary University in London to make it happen.
Bedwood had initially envisaged a way of, for example, allowing companies to unleash customer service bots that could speak for them. But with half an eye on self-publicity and a broader debate on the digital afterlife, he shifted focus to death tweets. But could LivesOn, set for launch some time this year, actually work?
Bedford concedes that a device that can speak fluent "you" remains "science fiction", adding: "Artificial intelligence is the holy grail of computer science but what we want at first is to create a really useful tool for people living now. It would be your twin, posting the sorts of things you're interested in so you can go off and use your time more wisely."
In the meantime, LivesOn may yet tempt Woody Allen into opening a Twitter account. The neurotic American director has said of death that he doesn't want to be there when it happens, and that he wants to achieve immortality "through not dying". As for accusations of creating a creepy afterlife, Bedford further wonders: "Is it any weirder than the one promised by religions?"
Join our commenting forum
Join thought-provoking conversations, follow other Independent readers and see their replies