Coronavirus: Bitcoin price surges 20% amid global market chaos
Latest cryptocurrency market gains come as the Covid-19 pandemic causes traditional currencies to crash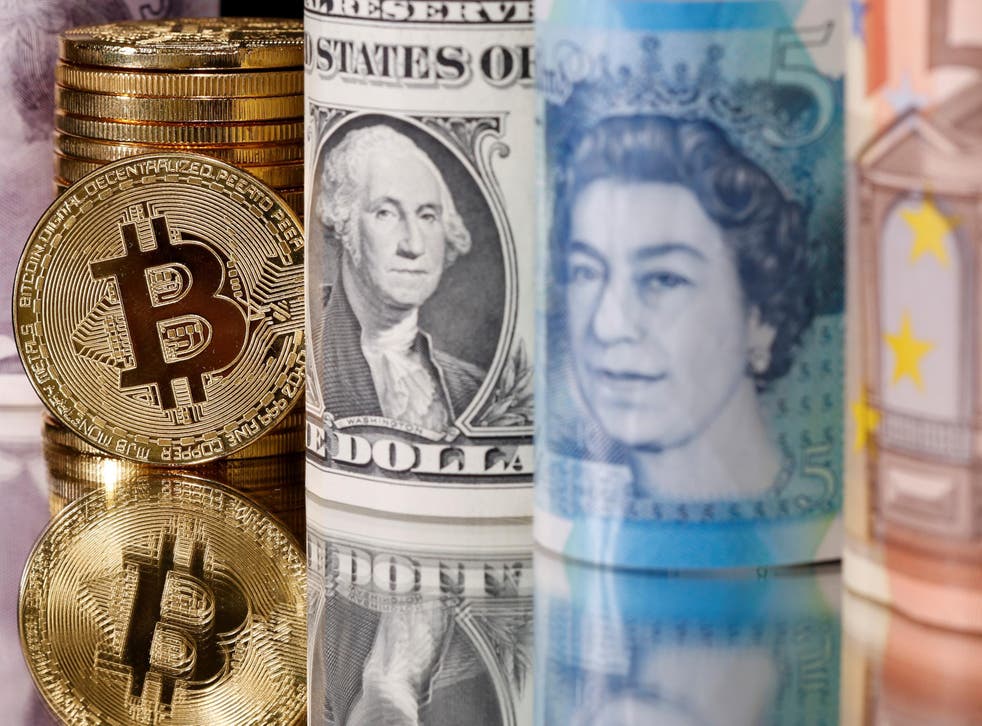 Cryptocurrency markets have seen a huge resurgence, causing the price of bitcoin to shoot up by more than 20 per cent in less than 24 hours.
The gains follow one of the worst crashes in the digital currency's history, which saw it lose more than half of its value in a series of panicked sell-offs last week. The crash mirrored the fortunes of traditional markets and came amid global economic turmoil caused by the Covid-19 coronavirus pandemic.
Bitcoin's recovery saw it return above $6,000 on Thursday, having briefly traded as low as $4,000 a few days earlier. Other major cryptocurrencies, including ether, XRP and bitcoin cash, also saw significant price rises as investors returned capital into digital assets.
"Bitcoin's crash was a knock-on effect of the stock market collapse, as panicked investors sold any assets they had for cash, so they could pay off urgent debts to their broker," cryptocurrency expert and author Glen Goodman told The Independent.
The coronavirus outbreak, which has seen more than 230,000 confirmed cases and close to 10,000 deaths around the world, has caused chaos across global stock markets and seen major currencies like the pound fall to their lowest levels in decades.
There has not been an economic downturn of this magnitude since the 2008 financial crisis and some central banks are already considering similarly drastic measures in order to prevent complete collapse.
The Reserve Bank of Australia and the European Central Bank are reportedly considering emergency monetary policies, including quantitative easing. This would see the banks artificially increase the money supply by essentially printing new money.
The finite supply of bitcoin – no more than 21 million will ever exist – has led some investors to consider it a so-called safe-haven asset, similar to gold.
"For the longer term, investors are now starting to worry about central banks cranking up the money printing machines," Mr Goodman said. "This could send investors to assets that can't be endlessly printed, like gold and bitcoin."
Bitcoin's volatile history in pictures

Show all 10
Other analysts warned that the full impact the coronavirus outbreak is yet to be realised for both tradition markets and cryptocurrencies.
"It is possible we could see bitcoin fall further, back down to $4,000 or below. If the impact of the coronavirus outbreak intensifies beyond the global lockdown we are already experiencing, it could spark a further run for cash," said Simon Peters, a market analyst at the online trading platform eToro.
"Holding cash gives investors more options, and in times of economic uncertainty having this flexibility is important."
Register for free to continue reading
Registration is a free and easy way to support our truly independent journalism
By registering, you will also enjoy limited access to Premium articles, exclusive newsletters, commenting, and virtual events with our leading journalists
Already have an account? sign in
Register for free to continue reading
Registration is a free and easy way to support our truly independent journalism
By registering, you will also enjoy limited access to Premium articles, exclusive newsletters, commenting, and virtual events with our leading journalists
Already have an account? sign in
Join our new commenting forum
Join thought-provoking conversations, follow other Independent readers and see their replies