Could Google Glass be the future of tourism?
Travel tech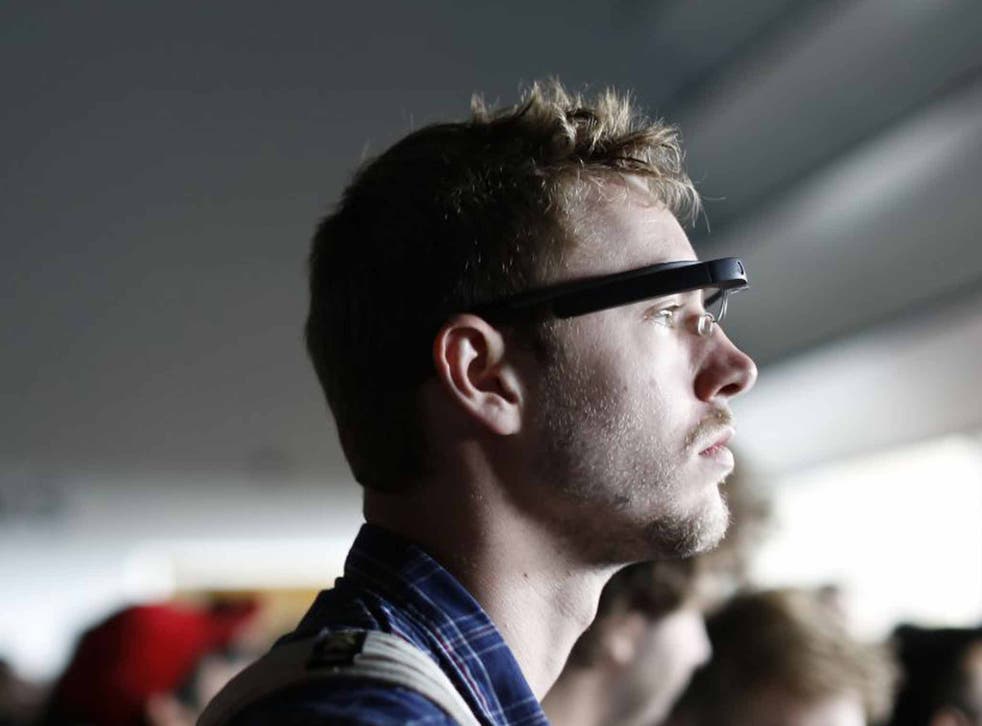 We're all familiar with the value a smartphone can offer when we travel, from city guides to currency converters. But what's the next big thing? Well, it could be Google Glass – the wearable tech that sits on your face like regular spectacles but has a tiny screen just above your eye level and connects wirelessly to your smartphone. Google Glass has just gone on sale in the UK – a snip at £1,000 a pair. One travel company, holidaysplease.co.uk, is lending Google Glass to selected customers. So, is it something that can enhance your holidays?
First, take note: wearing the lensless Google Glass makes you feel self-conscious (the deprecating nickname for wearers is Glassholes). Glass doesn't fold flat like regular specs, so once it's on, you're stuck with it.
The screen is tiny, but big enough to see plainly when you glance upwards. So, for instance, you can use Glass as a mapping guide. It uses your smartphone's GPS sensor and displays directions with a 3D map. The right arm of the glasses has a speaker in it and a voice tells you when to turn. This is one of the most potent uses of Google Glass, and it's smoothly, seamlessly done.
But there are more delights up Google's sleeve. You can follow the keywords "OK Glass" with "take a photo" or "record a video". You can also send photos and videos to friends by email. More usefully, the astonishing live translation app Word Lens is as easily available on Google Glass as on a smartphone. Choose the command "translate this" and the Spanish sign in front of you is transcribed into English on screen.
It's not just useful for travellers – Copenhagen airport staff are using them and Virgin Atlantic ran a pilot scheme this spring where Upper Class passengers were greeted by staff using Glass to check them in, give them weather updates, translate foreign-language text and so on.
So, do you need them? In my test, getting past the self-conscious stage was a challenge. Using the translation app was great, as was Shazam ("OK Glass, recognise this" to identify the music playing). And sending photos by email or reading incoming text messages was easy. But let's remember that you'll probably be using Glass abroad and for all these functions you need a mobile phone data connection, which almost certainly means expensive roaming charges outside the EU.
Even so, Google Glass is fun, and offers genuinely useful technologies. Future versions that have better screens (it is hard to read in bright sunshine) will be worth a try. Providing you don't mind feeling like a Glasshole.
Register for free to continue reading
Registration is a free and easy way to support our truly independent journalism
By registering, you will also enjoy limited access to Premium articles, exclusive newsletters, commenting, and virtual events with our leading journalists
Already have an account? sign in
Register for free to continue reading
Registration is a free and easy way to support our truly independent journalism
By registering, you will also enjoy limited access to Premium articles, exclusive newsletters, commenting, and virtual events with our leading journalists
Already have an account? sign in
Join our new commenting forum
Join thought-provoking conversations, follow other Independent readers and see their replies