People are selling fake vaccine passports and negative coronavirus tests on the dark web
Forged vaccination certificates, negative test results and fake vaccines all listed in illegal online forums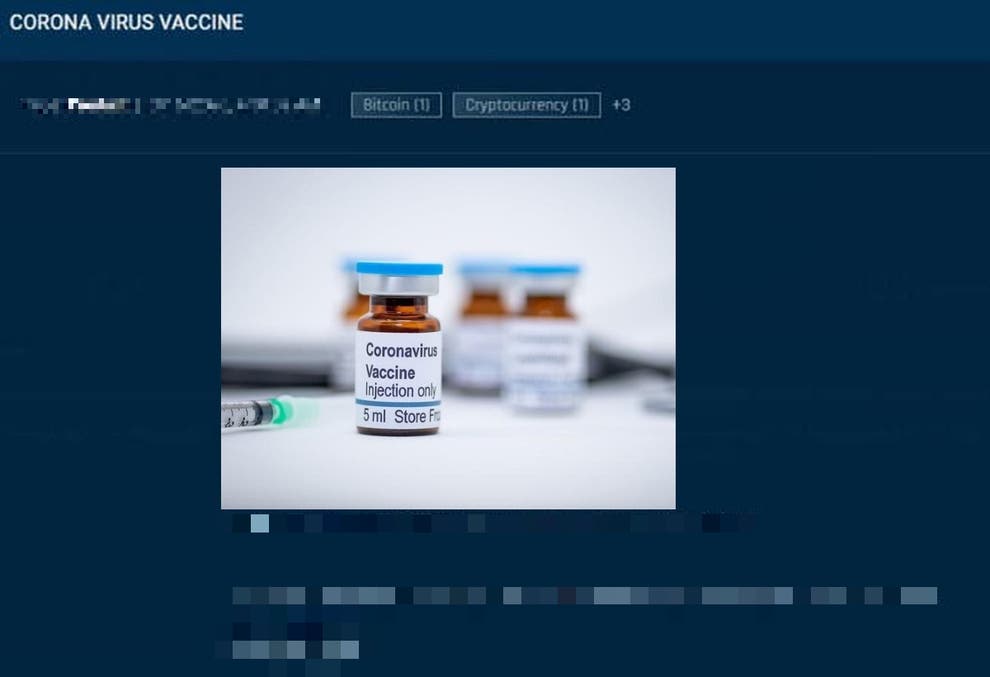 Leer en Español
Hackers are offering forged Covid-19 vaccination certificates and negative test results on the dark web, new research has revealed.
The new trend was identified by cyber threat analysis firm Check Point Research, who also noted a spike in posts for alleged coronavirus vaccines over the last three months.
The company's analysis found that fake government vaccination certificates and passports are selling for $150 on the dark web – a section of the internet that is only accessible using a specialist web browser.
"The dark web is booming with activity related to Covid vaccines," said Oded Vanunu, head of product vulnerabilities research at Check Point.
"Adverts have tripled and offer every type of vaccine available. The new trend we're starting to see is hackers offering fake vaccination and test certificates as they try to capitalise on the public's interest in either getting a vaccine early, or avoiding the vaccine but having proof of vaccination."
Read more:
The researchers' findings comes nearly a year after listings for fake coronavirus vaccines and cures first appeared on the dark web.
Some dark web markets actually took a stance against the immoral practice, despite listing illicit drugs and other illegal items.
"Any vendor caught flogging goods as a 'cure' to coronavirus will not only be permanently removed from this market but should be avoided like the Spanish flu," an administrator wrote in a post to the Tor-hosted forum Monopoly Market.
Cyber security experts warned of the dangers of using illicit online marketplaces to purchase any goods or services.
"Seeking out vaccines or any drug on the dark web is asking for trouble, as it comes with zero confidence that what is being sold is what is being described," said Jake Moore, a cyber specialist at antivirus firm ESET.
"The dark web sells absolutely anything and is often linked to illegal goods and services. This is due to the anonymity that the technology offers, but there is no comeback or security if anything goes wrong and it is advised to steer well clear of any temptation."
Join our commenting forum
Join thought-provoking conversations, follow other Independent readers and see their replies