Domino's set to introduce pizza delivery robots in New Zealand
The robots even have the blessing of New Zealand's government
Doug Bolton
Friday 18 March 2016 19:00 Comments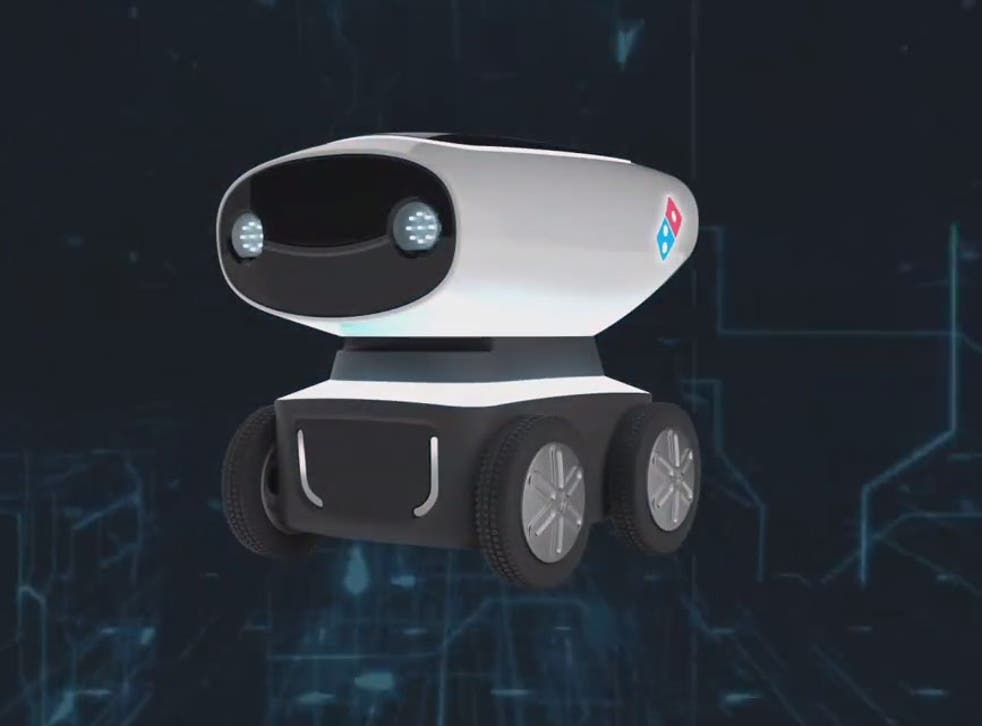 Domino's Pizza is testing a delivery robot in New Zealand, capable of bringing hot pizzas to a customer's door without the need for a delivery driver.
The company is calling their robots 'Domino's Robotic Units' (DRUs), small four-wheeled vehicles with a heated compartment that can hold up to 10 pizzas each.
Like the robot 'ground drones' which are set to start delivering parcels in London, the DRUs are equipped with an array of sensors that help them spot obstacles.

They can apparently travel for up to 12.5 miles on a single battery charge, and automatically return to their home stores when their deliveries are over.
A roving plastic box filled with delicious pizza is a prime target for thieves, which is why customers will have to enter a unique code via a keypad on the robot's body to open the food compartment.
The delivery method is just an experiment at the moment, and New Zealand's pizza delivery drivers look likely to hold on to their jobs for the time being.
Domino's have said they one day want the robots to become a staple part of their fleet, and New Zealand's government have even given the project their approval.
Speaking to AFP, Transport Minister Simon Bridges called the project an "exciting opportunity for New Zealand" and said he's been "aggressively" promoting the country as a testing site for new transport technology trials for the past year.
Register for free to continue reading
Registration is a free and easy way to support our truly independent journalism
By registering, you will also enjoy limited access to Premium articles, exclusive newsletters, commenting, and virtual events with our leading journalists
Already have an account? sign in
Register for free to continue reading
Registration is a free and easy way to support our truly independent journalism
By registering, you will also enjoy limited access to Premium articles, exclusive newsletters, commenting, and virtual events with our leading journalists
Already have an account? sign in
Join our new commenting forum
Join thought-provoking conversations, follow other Independent readers and see their replies