Trump administration comes under unprecedented criticism from British spies calling claims 'utterly ridiculous'
'They are utterly ridiculous and should be ignored'
Andrew Griffin
Friday 17 March 2017 11:57 Comments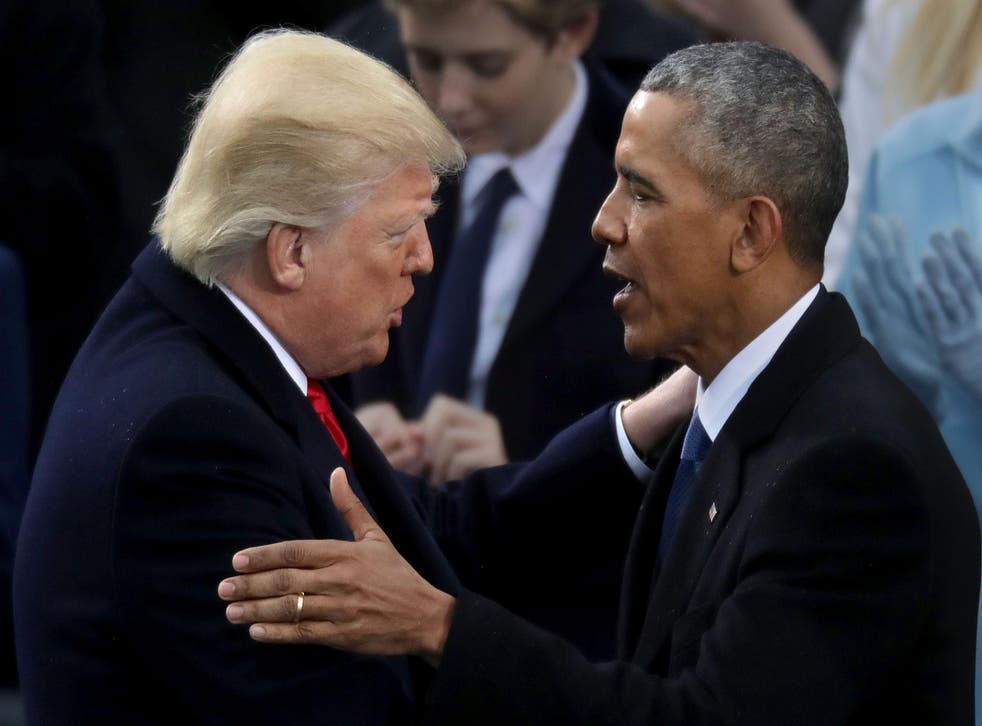 GCHQ's public criticism of the Trump administration might be unprecedented in the history of intelligence agencies.
The British spying organisation has come out to deny claims that it helped Barack Obama spy on Donald Trump, calling the claims "utterly ridiculous".
The statement is in contrast with years of protocol that has meant GCHQ has commented on any stories, let alone criticising its closest ally. The agency has almost always committed never to comment on any intelligence matter, and doing so is a major and meaningful break with its previous behaviour.
The controversial orders Donald Trump has already issued

Show all 9
"Recent allegations made by media commentator Judge Andrew Napolitano about GCHQ being asked to conduct 'wire tapping' against the then-president-elect are nonsense," a spokesperson said in a statement. "They are utterly ridiculous and should be ignored."
GCHQ initially refused to comment on the claims that it had helped spy on Trump Tower, when they were made by a Fox News analyst, as it always has. But they were then repeated by Donald Trump's spokesman, Sean Spicer, straining relationships between the US and the UK.
Mr Spicer said that Mr Obama had asked for the UK intelligence agencies' help because it would mean that he could listen in on Mr Trump's conversations without getting "fingerprints" on them.
The two countries' intelligence agencies are so closely aligned that if one of them went offline or was attacked, it would pass all of its work onto the other, it has been said. There is huge levels of sharing between the two groups, meaning that they wouldn't even be able to work on their own – they use each others' code, staff and facilities throughout the world.
Now GCHQ has taken the perhaps unprecedented step of criticising the US president and apparently complicating that relationship.
As well as its official statement, GCHQ's communications director Andrew Pike has further criticised Mr Trump.
He called the claims "a very unusual allegation" in a tweet that was sent Eric King, a privacy campaigner. He responded to another tweet by an anti-Trump campaigner who wrote "Mr Pike please know the majority of us are against the allegations, deeply respect you & your colleagues, and will always stand with you," writing "Thank you".
The posts were the first time that the relatively light tweeter has sent a direct message to anyone.
Register for free to continue reading
Registration is a free and easy way to support our truly independent journalism
By registering, you will also enjoy limited access to Premium articles, exclusive newsletters, commenting, and virtual events with our leading journalists
Already have an account? sign in
Register for free to continue reading
Registration is a free and easy way to support our truly independent journalism
By registering, you will also enjoy limited access to Premium articles, exclusive newsletters, commenting, and virtual events with our leading journalists
Already have an account? sign in
Join our new commenting forum
Join thought-provoking conversations, follow other Independent readers and see their replies