Donald Trump will keep using his own Twitter as US President because he can 'go bing bing bing'
'The tweeting, I thought I'd do less of it, but I'm covered so dishonestly by the press'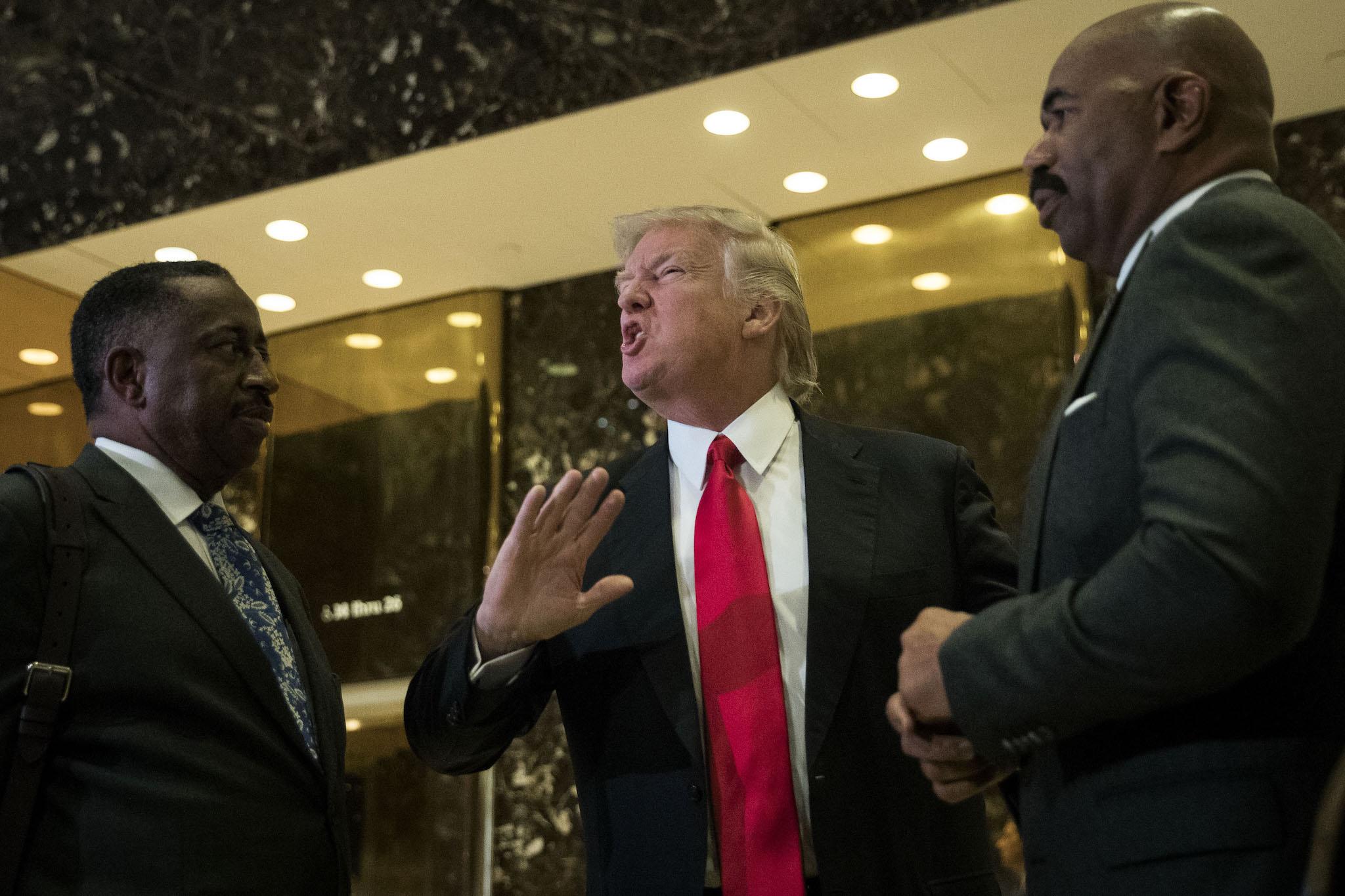 Donald Trump will continue tweeting from his personal account as President, he has said.
The President-elect's Twitter feed has become a source of concern and confusion since he won the election, with many of the posts that come from it changing stock markets and attacking his political enemies. Some had thought that he would give up the account when he became President or turn it over to his team, but he has promised not to.
A handle exists for the President – @POTUS, which is currently used by Barack Obama's team – but Mr Trump will apparently use both accounts during his time in the White House.
Women go on strike against Donald Trump
Show all 7
In an interview with Michael Gove, published in The Times, Mr Trump said that he had considered cutting down his Twitter use. But his reach is so large and he feels the press are so unkind to him that he will continue to send out updates, he said.
"@realDonaldTrump I think, I'll keep it," he said. "So I've got 46 million people right now — that's a lot, that's really a lot — but 46 million — including Facebook, Twitter and ya know, Instagram, so when you think that you're 46 million there, I'd rather just let that build up and just keep it @realDonaldTrump, it's working — and the tweeting, I thought I'd do less of it, but I'm covered so dishonestly by the press — so dishonestly — that I can put out Twitter — and it's not 140, it's now 280 — I can go bing bing bing . . . and they put it on and as soon as I tweet it out — this morning on television, Fox — 'Donald Trump, we have breaking news'."
It's not clear what the President-elect meant by "it's not 140, it's now 280" – it may be a reference to changes that Twitter is making to its character limit, or to the fact that he will have control of the Presidential Twitter account as well. Mr Trump's team will gain control of that account after the inauguration, on 20 January.
Dress rehearsal takes place ahead of Donald Trump's inauguration
Mr Trump's Twitter account has become his main way of responding to news stories as well as for posting updates on his transition.
Chinese state media has condemned his obsession with the site, and Joe Biden said that he should "grow up" and stop attacking people. But he has defended his use of it before, arguing that he is "not unproud" of the bizarre tweets he sometimes sends late at night.
Join our commenting forum
Join thought-provoking conversations, follow other Independent readers and see their replies