Facebook is testing a downvote feature
Is Facebook finally letting users 'dislike?'
Chelsea Ritschel
in New York
Thursday 08 February 2018 23:57 Comments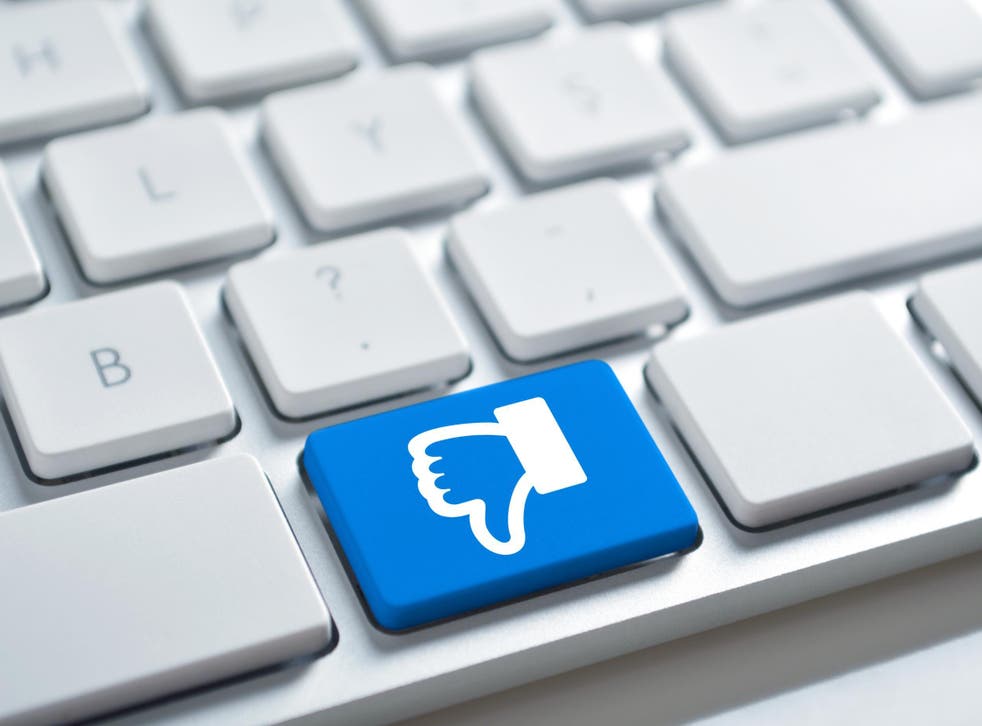 Facebook is testing out a new feature that lets users downvote comments - which could herald one of the biggest overhauls in years to the social network.
In a series of tweets, tech reporter Taylor Lorenz posted pictures of her Facebook feed showing the option to "downvote" comments, alongside the Like and Reply buttons. Multiple other people have since reported seeing the option in their feeds.
Comparing the feature to Reddit, where users can downvote or upvote content, Lorenz wrote: "Facebook is testing downvoting comments. Very Reddit tbh!"
The new feature does look similar to Reddit's format - and it captured the attention of Reddit co-founder Alexis Ohanian Sr., who tweeted in response: "Sincerest form of flattery! Wish I'd trademarked it and 'upvote' when I came up with it."
A downvote or dislike button has long been a rumoured next step for Facebook, but until now the social media platform has mostly stuck with the positive-only thumbs-up button.
But it appears the feature is real - despite some assuming the pictures were fake.
In addition to others claiming they saw the downvote button on Facebook, a video uploaded to Twitter also shows the downvote option.
However, people are already questioning whether adding a downvote button is a good idea.
Responding to the original post, one person wrote: "I was just thinking that Facebook needed more negativity."
And another said: "This will end poorly."
The Independent has reached out to Facebook for confirmation.
Register for free to continue reading
Registration is a free and easy way to support our truly independent journalism
By registering, you will also enjoy limited access to Premium articles, exclusive newsletters, commenting, and virtual events with our leading journalists
Already have an account? sign in
Register for free to continue reading
Registration is a free and easy way to support our truly independent journalism
By registering, you will also enjoy limited access to Premium articles, exclusive newsletters, commenting, and virtual events with our leading journalists
Already have an account? sign in
Join our new commenting forum
Join thought-provoking conversations, follow other Independent readers and see their replies