Facebook and Google signed secret pact to 'maintain status quo' and avoid competing, report alleges
If Google could not 'avoid competing with Facebook, it would 'build a moat' in order to protect the companies, draft lawsuit reportedly states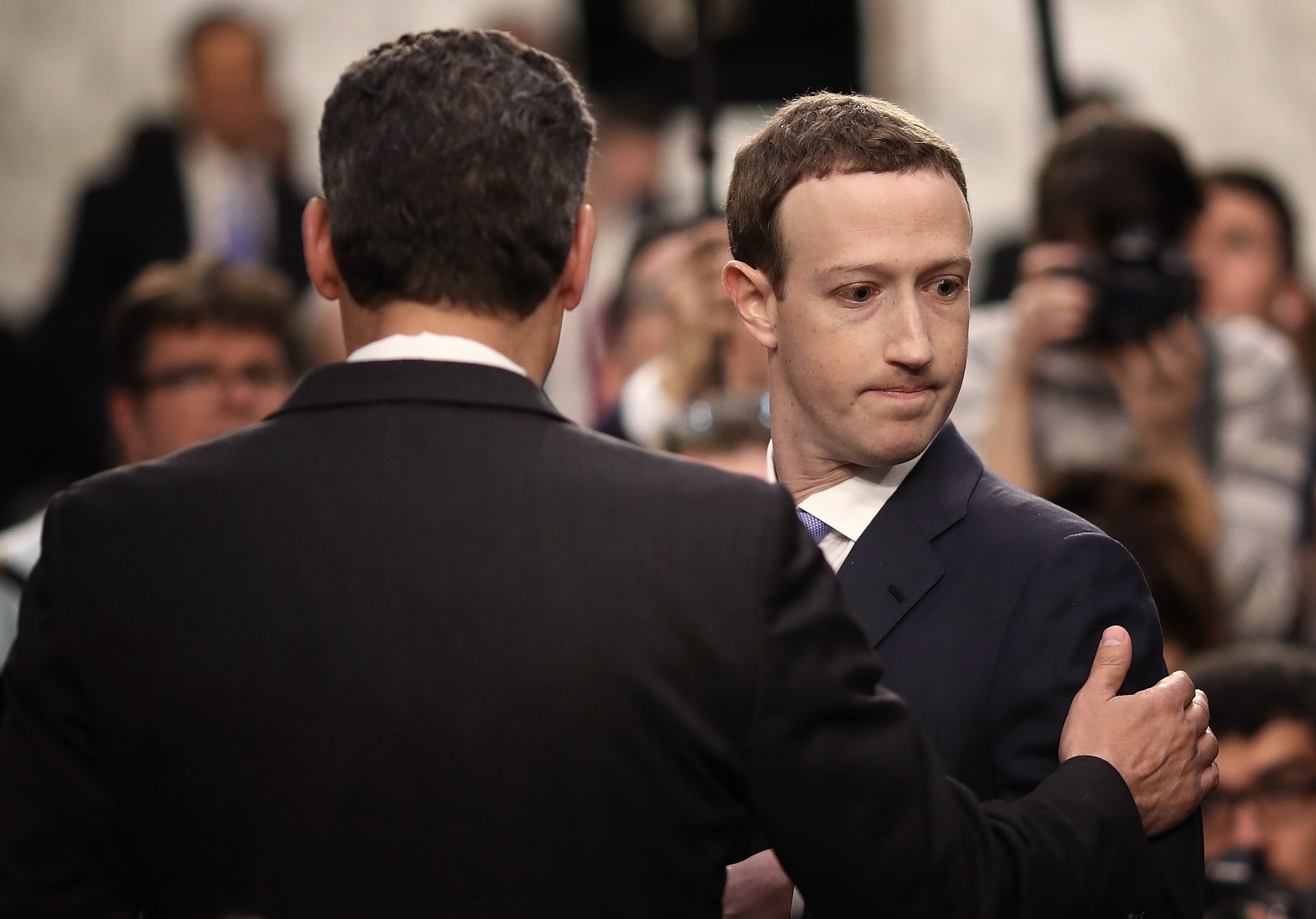 Facebook and Google allegedly made a secret agreement to assist one another in any antitrust cases investigating online advertising.
The two technology giants are currently facing such a suit, filed by 10 US states led by Republican attorney generals. They accuse Google of abusing its power in online advertising to crush competition.
They said the company's anti-competitive conduct even included a deal with rival Facebook to "manipulate" ad sales. 
The alleged deal, which was seemingly codenamed "Jedi Blue", states that the companies will "cooperate and assist each other in responding to any Antitrust Action" and "promptly and fully inform the Other Party of any Governmental Communication Related to the Agreement," according to an unredacted draft of the lawsuit seen by the Wall Street Journal.
In the lead up to the deal, Facebook CEO Mark Zuckerberg was reportedly told that the company had to "invest hundreds more engineers" and spend billions to compete with Google, or make a deal with the search giant – details which do not appear in the final lawsuit.
Facebook's Chief Operating Officer Sheryl Sandberg reportedly signed the deal with Google, according to the draft, telling Mr Zuckerberg and other Facebook executives that it was "a big deal strategically."
The draft states that in the fourth year of the deal, Facebook had to spend at least $500 million on Google's ad auctions.
"Facebook is to win a fixed per cent of those auctions," the draft version says. The final lawsuit only reveals the first three words; the rest of the sentence is redacted.
This deal is said to be "relatively cheap" according to internal Facebook documents described in the draft lawsuit, compared to competing directly in the ad auction.
If Google could not "avoid competing with" Facebook, it would "build a moat" in order to protect the companies, according to a Google presentation mentioned in the draft lawsuit. The direct quotes are not included in the finalised lawsuit.
Another internal Google presentation from October 2016 states that the company was concerned about competition from Facebook and that it needed to "to stop these guys from doing HB [header bidding]" – a process by which Facebook could programmatically purchase advertising.
"We probably need to consider something more aggressive," the draft states. A subsequent communication from Google in 2017 reportedly said the company's aim was to "collaborate when necessary to maintain status quo."
The final lawsuit describes these communications and Google's concerns about competition from Facebook, but does not include these quotes.
Google said that agreements over antitrust legislation were extremely common, disputed that it manipulated auctions for online adverts, claimed it does not provide Facebook with any exclusive arrangement, and does not give the company data that is not available to others.
The final lawsuit alleges that Google received access to millions of WhatsApp users encrypted messages. WhatsApp's app states that "messages and media backed up in Google Drive are not protected by WhatsApp end-to-end encryption". As such, if a user wishes to move messages from one Android phone to another, they will become less secure.
"There's nothing exclusive about Facebook's involvement and they don't receive data that is not similarly made available to other buyers," it told The Independent.
Facebook said that its agreements for bidding on advertising promote choice and create benefits for advertisers and small businesses.
"Any allegation that this harms competition or any suggestion of misconduct on the part of Facebook is baseless," a Facebook spokesperson told the Wall Street Journal.
Facebook did not reply to The Independent's request for more information about its practises by time of publication.
Facebook is also currently campaigning against Apple, which recently announced a feature for its iPhones and iPads that would inform users when they are being tracked by the company and allow them to easily opt-out.
Facebook responded saying that Apple was feigning its privacy concerns, and was actually more concerned with hiding its own privacy failings, favouring its own apps, and moving "away from innovative hardware products to data-driven software and media".
Apple said in a statement: "We believe that this is a simple matter of standing up for our users. Users should know when their data is being collected and shared across other apps and websites — and they should have the choice to allow that or not."
Join our commenting forum
Join thought-provoking conversations, follow other Independent readers and see their replies