Facebook Instant Articles: publishers to put pieces straight into news feed, so users don't have to leave Facebook to read them
New feature is aimed at making news pieces load much quicker, and means that readers don't have to go to news organisations' websites to read stories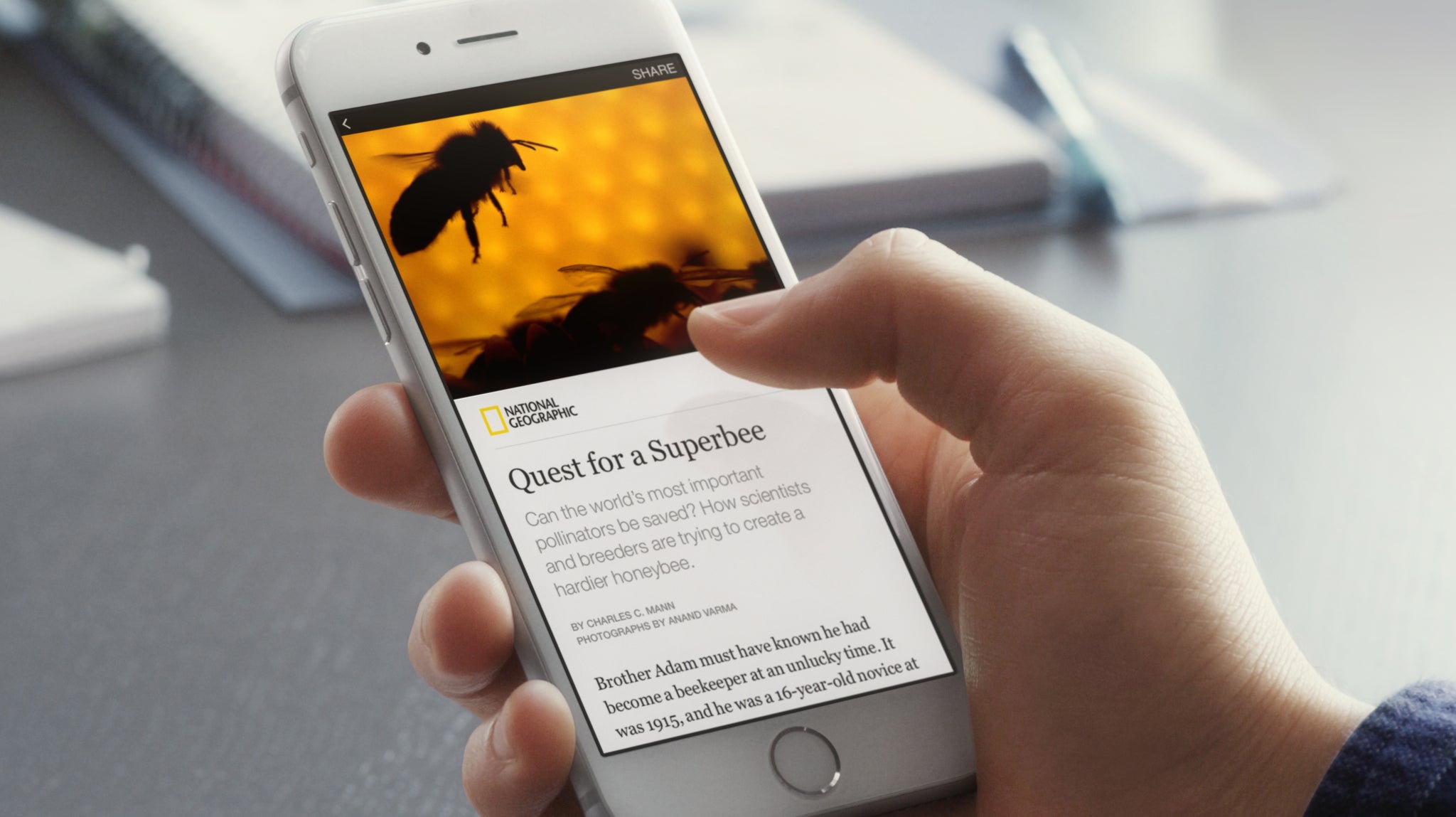 Facebook is pushing news articles straight into users timelines, with a newly-launched Instant Articles feature.
The Instant Articles will mean that users don't have to click onto an organisations' site to see their stories. Instead, they will be able to see stories within Facebook, with publishers making money from them either by selling ads in the pieces or participating in Facebook's own ad programme.
But some have worried that the feature will give Facebook ever more control over what news people see. News organisations already depend on the site for a large portion of their traffic, and so as Instant Articles are promoted in the news feed some are worried that publishers could be pressured into handing their stories over to Facebook.
The feature will launch on Facebook for iPhone, and is expected to roll out to other apps and the web after that.
Initially it will feature stories from The New York Times, the BBC, National Geographic, NBC and The Atlantic and other publishers. It's unclear whether new sources will be able to join.
The news sources are understood to be paid by Facebook as part of a revenue sharing scheme, which will presumably give out payments to publishers according to how much their stories are read. Facebook's chief product officer Chris Cox said that the deal will let sources "deliver fast, interactive articles while maintaining control of their content and business models."
Publishers will still be able to sell ads within the articles and keep the revenue, Facebook said, or they can use Facebook's "Audience Network" ad service to feature the site's own ads. They will be given special analytics tools.
Facebook claims that the feature will mean that people can get into articles more quickly, because they have been optimised for the service rather than clicking onto and loading a new site. They are also pre-loading as users scroll through the news feed, so that stories and media will already be in the app before they click through.
News stories take an average of eight seconds to load, Facebook says "by far the slowest single content type on Facebook". The company says that the Instant Articles will load as much as ten times faster.
The Instant Articles service also gives users extra tools to make stories appear engaging on the site. Stories can show up with embedded videos and gifs on the news feed, helping them stand out as users scroll through their timeline.
The articles are also integrated within Facebook so that they appear as part of the branding of the publishers and journalists that have contributed to them. Organisations can feature the reporters' Facebook page at the top of stories, for instance, allowing users to click through and subscribe to their posts.
Mark Thompson, the president and CEO of the New York Times company, said: "We're participating in Instant Articles to explore ways of growing the number of Times users on Facebook, improving their experience of our journalism and deepening their engagement.
"We have a long tradition of meeting readers where they are and that means being available not just on our own sites, but on the social platforms frequented by many current and potential Times users."
BuzzFeed — which operates a different model from other publishers, making much of its money through branded posts called "native advertising" rather than placing ads alongside stories — said that it had chosen to join the plan in part because of its experience uploading videos straight to Facebook.
In a blog post explaining the change, BuzzFeed said that they had chosen to start putting their content on Facebook to ensure a "good experience for the user". The articles include gifs that automatically load and embedded native video, which BuzzFeed said was helpfully optimised to load more quickly.
The company also said that it had joined the deal because of the data provided — editors will be able to compare how pieces are performing on Facebook and on the site itself — as well as the fact that the deal would let it increase the reach of the ads that it creates for its clients.
Join our commenting forum
Join thought-provoking conversations, follow other Independent readers and see their replies