Facebook admits its camera-equipped listening device can collect your data for ads
Within weeks of unveiling the 'private by design' Portal device, Facebook has been forced to backtrack on its privacy claims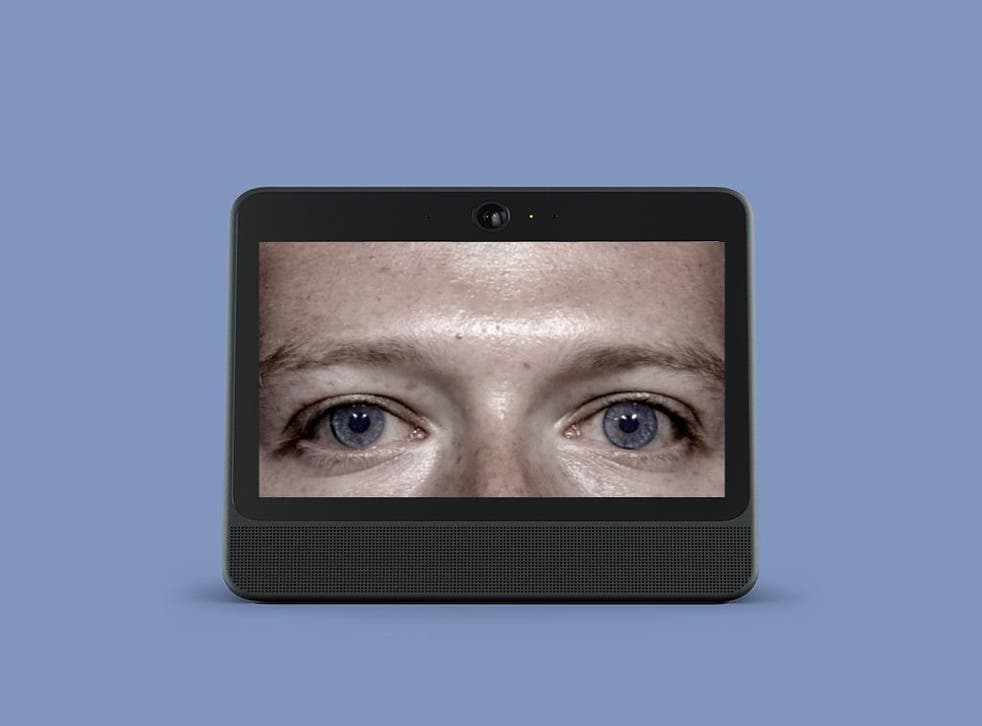 Facebook's decision to launch a camera-equipped listening device for people's living rooms, just months after one of the biggest data scandals in history, was greeted with a fair amount of suspicion.
Given that Facebook's business model relies on using people's data to serve them personalised ads, it seemed fair to assume that the Portal smart speaker could serve a purpose beyond simply acting as a voice-activated home assistant that can handle video calls.
Yet Facebook assured people that "no data collected through Portal – even call log data or app usage data, like the fact that you listen to Spotify – will be used to target users with ads on Facebook."
Within days of announcing this claim, however, Facebook was forced to backtrack.
How to stop Facebook from revealing everything about you

Show all 9
A spokesperson for Facebook was unable to provide a comment to The Independent at the time of writing on Portal's data collecting practices, though the company confirmed to Recode how the device could in facet be used to target people with ads.
"Portal voice calling is built on the Messenger infrastructure, so when you make a video call on Portal, we collect the same types of information (i.e. usage data such as length of calls, frequency of calls) that we collect on other Messenger-enabled devices," a spokesperson said.
"We may use this information to inform the ads we show you across our platforms. Other general usage data, such as aggregate usage of apps, etc., may also feed into the information that we use to serve ads."
In its promotional materials for the Portal, Facebook has been keen to stress the device's privacy credentials, stating on its website that it was created with "privacy, safety and security in mind."
The internet giant has even sacrificed technology that it has previously implemented within its social network to make the site more efficient and user friendly, such as facial recognition.
Support free-thinking journalism and attend Independent events
It does, however, include rather unnerving tracking technology in its camera that uses artificial intelligence to follow people around the room. In an apparent effort to assuage fears surrounding this function, Facebook included a "privacy shutter" to allow people to physically block the camera's lens – a feature that was only reportedly added in response to poor public trust in Facebook.
Revelations that the personal data of 87 million Facebook users was harvested for the purpose of political profiling in the build up to the 2016 US Presidential elections and the UK's EU referendum of the same year, combined with more recent scandals surrounding the theft of 30 million user accounts, have contributed to the firm becoming the least-trusted brand for consumers when it comes to handling personal data.
And while the camera features a blocking device, the Portal comes with smart home assistants similar to those found on the Amazon Echo and Google Home.
These assistants are always listening in order to capture voice commands, adding further fuel to privacy fears – even if there is a button to physically disconnect the microphone from transmitting information.
Register for free to continue reading
Registration is a free and easy way to support our truly independent journalism
By registering, you will also enjoy limited access to Premium articles, exclusive newsletters, commenting, and virtual events with our leading journalists
Already have an account? sign in
Register for free to continue reading
Registration is a free and easy way to support our truly independent journalism
By registering, you will also enjoy limited access to Premium articles, exclusive newsletters, commenting, and virtual events with our leading journalists
Already have an account? sign in
Join our new commenting forum
Join thought-provoking conversations, follow other Independent readers and see their replies