Fears for children as Google targets under-13s
Internet giant's unprecedented initiative alarms child safety campaigners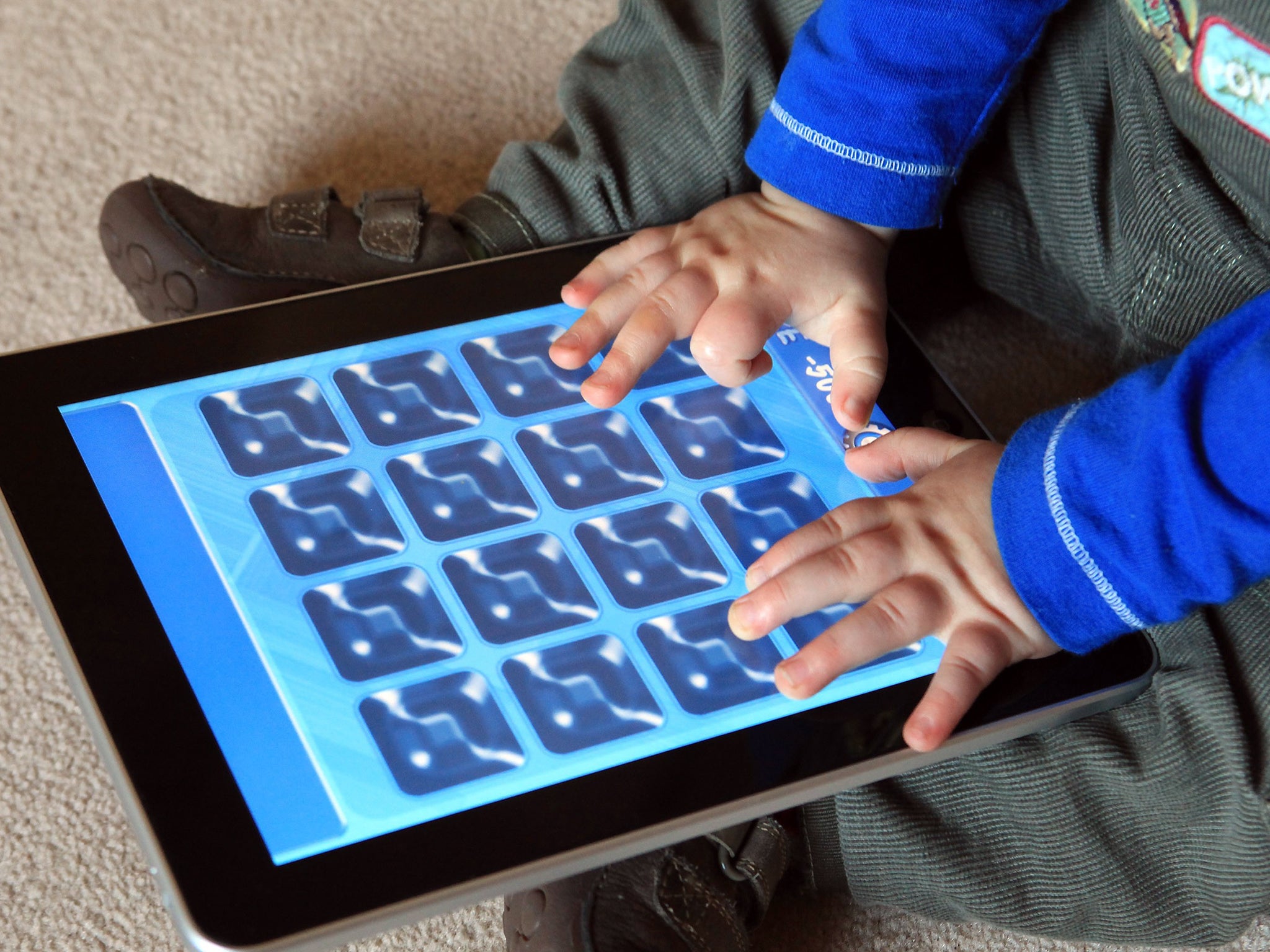 Internet privacy and child safety campaigners have called for dramatically improved parental controls in cyberspace after Google revealed it is developing products aimed at the under-13s.
The California-based search giant is the first of the big internet companies openly to tailor its services to children aged 12 and under – an age group hitherto considered off-limits for marketing purposes and data collection.
Google declined yesterday to say which of its panoply of products – ranging from its basic and highly lucrative search facility to YouTube and its Google Plus social media service to the Chrome browser – are to be made child-friendly.
But a government adviser told The Independent last night that Google would have to satisfy the public that it was not seeking to deepen the commercialisation of childhood by using its vast size to hoover up information about the behaviour of minors online.
A senior executive with the firm, whose corporate motto is famously "Don't be evil", insisted any services would be "fun and safe" with parental supervision at their heart.
Pavni Diwanji, the Google vice president in charge of the project, said: "We expect this to be controversial, but the simple truth is kids already have the technology in schools and at home. So the better approach is simply to see to it that the tech is used in a better way."
Internet experts said Google was potentially tackling one of the growing contradictions of cyberspace whereby children under 13 are officially barred from using services such as Facebook or Instagram but nonetheless use them in large numbers.
Research shows that more than one in four British children aged nine to 12 have social-media profiles. Facebook, which like other social media platforms has a policy which does not allow minors to sign up, was used by 7.5 million under-13s who had concealed their age, according to a 2011 study. Child safety campaigners said any web products for minors of the popularity achievable by Google, which processes 40,000 searches a second and last year made profits of $12.9bn (£8.3bn), could only succeed with guarantees of parental control.
Will Gardner, chief executive of internet safety charity Childnet International, said: "If this is going to come about Google needs to take into account the risks. This requires a very high level of parental engagement and it must be based on the permission they give."
Internet companies are banned by European Union rules from targeting advertising at the under-13s as well as American legislation – the Children's Online Privacy Protection Act – which outlaws the collection of any data capable of identifying a child without parental consent.
Such measures would reduce the ability of Google to collect commercially useful information from products aimed at minors or leave it with the sensitive task of persuading parents to trust it with information about their children.
The company already provides education programmes used by some 40 million pupils and teachers worldwide and does so without advertising as well as promising that all data remains the property of the schools that use it.
But a senior adviser on childhood to David Cameron said that while Google's efforts to provide more child-friendly services in a safe environment were welcome, it could not do so at the cost of turning children into consumers.
Reg Bailey, chief executive of the Mothers' Union and author of the Let Children Be Children report, said: "We are very interested in how Google uses the data gathered from these new child-orientated products. Using them as a tool to reach, advertise and sell to a younger audience would only make the commercialisation of children worse."
Getting rid of Google: Privacy options and alternative services for the internet giant
Show all 10
He added: "Safer environments for children should not just be about protecting them from explicit material but also about valuing them as children and not as consumers."
Google has refused to set a timetable for its new products and remains tight-lipped about what services it wants to provide to minors beyond an oblique hint that it wants to encourage "creativity".
The firm was earlier this year rumoured to be developing a "dashboard" for parents to monitor what their children are doing online and a version of YouTube targeted at the under-10s. It has already deployed online filters which remove explicit material from searches.
Ms Diwanji, a mother of two, told USA Today: "We want to be thoughtful about what we do, giving parents the right tools to oversee their kids' use of our products. We want kids to be safe, but ultimately it's about helping them be more than just pure consumers of tech, but creators, too."
Google, along with all other internet companies, still faces the problem of being able to reliably verify the age of users of particular websites, whether to prevent minors accessing adult content or stop adults posing as children. Google last night declined to comment further on its plans.
Games for youngsters
Research shows that more than one in four British children aged nine to 12 have social media profiles. Facebook, which like other platforms does not allow minors to sign up, was used by 7.5 million under-13s who had concealed their age, according to a 2011 study.
Club Penguin
A multi-player game aimed at children aged six to 14. Players use penguin avatars and the game takes place in a wintery virtual world. Players buy the game's currency and spend it on things like clothes for their penguin characters.
Moshi Monsters
A website aimed at children aged six to 14 which allows them to choose one of six pet monsters. Children can customise their monster, earn virtual currency, play games and communicate with other users. It has expanded into a multimillion-pound business.
The Lego Club
A free club and website for children aged 4 to 11. They subscribe to a free magazine, play games and get invited to events. They can also get email newsletters with details of new Lego products.
Join our commenting forum
Join thought-provoking conversations, follow other Independent readers and see their replies