Google and Twitter 'allowed antisemitic and racist ad targeting'
Report comes after Facebook was also found to offer racist ad categories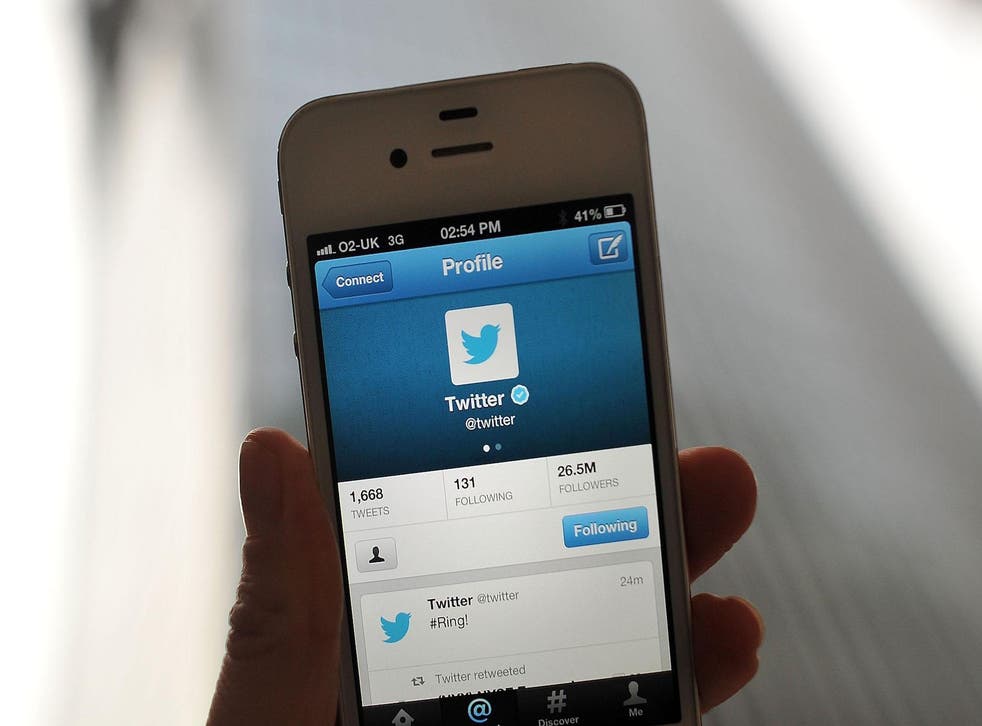 Twitter and Google both allowed advertisers to target users with bigoted views, according to reports that add to mounting questions about how social media giants vet paid content.
Coming a day after it was reported that firms could tailor Facebook ads to users interested in terms like "Jew hater" - after which Facebook announced it would eliminate user-generated ad categories - the revelation that two other Silicon Valley titans offered similar targeting will likely further ignite a smouldering debate about hate speech and the tech industry.
Ad purchasers hoping to spread their message through Twitter, which boasts hundreds of millions of monthly users, are able to hone the intended recipients by selecting terms associated with particular audiences.
Among the potential keywords were an array of derogatory epithets, including "wetback" and the N-word, and the category "Nazi", according to a report in the Daily Beast.
When The Daily Beast selected some of those terms, it was told ad campaigns targeted at the racist signifiers would appeal to millions of users. The Daily Beast reported that the process appeared to be automated. Twitter did not respond to a request for comment.
A reporter for BuzzFeed uncovered a similar channel for appealing to racists through Google, which allows buyers to narrows ad campaigns by pairing ads with certain search terms. Entering potential phrases generated suggestions to have ads accompany searches like "Jewish control of banks".
Solar Technology in the UK

Show all 7
In response to the BuzzFeed piece, a Google official said the site had turned off the "offensive suggestions" and pulled the accompanying ads, vowing to "work harder to stop this from happening again". Prior to purging the offensive terms, Google already wielded the power to nix ads that were paired with derogatory terms and yanked thousands.
"Our goal is to prevent our keyword suggestions tool from making offensive suggestions, and to stop any offensive ads appearing," senior vice president of advertising, Sridhar Ramaswamy, said in a statement.
"We have language that informs advertisers when their ads are offensive and therefore rejected. In this instance, ads didn't run against the vast majority of these keywords, but we didn't catch all these offensive suggestions. That's not good enough and we're not making excuses."
CES 2017: A round-up of some of the best technology
While technology platforms have generally tried to avoid restricting content as long as it does not cross into directly advocating violence, Silicon Valley companies have moved assertively to sever ties with white supremacist groups and users after a protester was killed outside a neo-Nazi rally in Virginia.
Facebook's ad sales methods have also come under scrutiny after the social media platform said it had sold thousands of divisive ads to false Russian-linked accounts during the 2016 election.
Register for free to continue reading
Registration is a free and easy way to support our truly independent journalism
By registering, you will also enjoy limited access to Premium articles, exclusive newsletters, commenting, and virtual events with our leading journalists
Already have an account? sign in
Register for free to continue reading
Registration is a free and easy way to support our truly independent journalism
By registering, you will also enjoy limited access to Premium articles, exclusive newsletters, commenting, and virtual events with our leading journalists
Already have an account? sign in
Join our new commenting forum
Join thought-provoking conversations, follow other Independent readers and see their replies