Google and H&M are using lots of personal data to make customised dresses
The app uses the Awareness API Google unveiled at its I/O developer conference last year to collect information about a user's lifestyle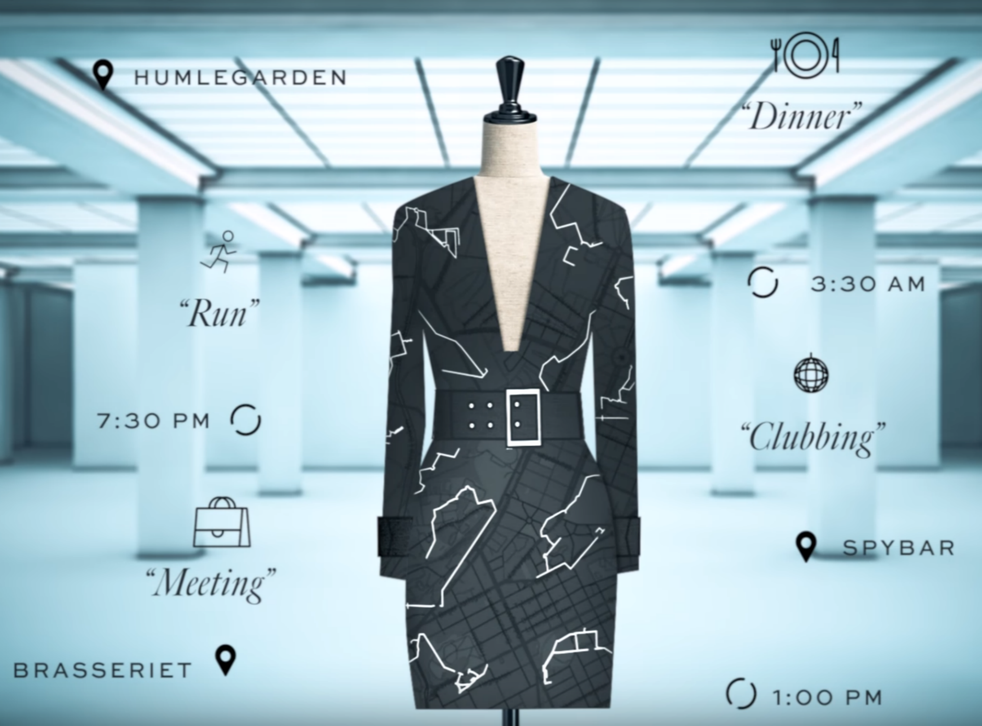 Google has teamed up with H&M digital fashion house Ivyrevel to create dresses inspired by phone users' personal data.
The project, called 'Coded Couture', uses an Android app designed to monitor multiple aspects of a user's lifestyle, including travel routes, dinner spots, daily routine and the weather around them.
This information is gathered over the course of a week, and used to create a 'Data Dress' starting at $99.
London Fashion Week Festival - in pictures

Show all 6
The app, which isn't yet available, uses the Awareness API Google unveiled at its I/O developer conference last year.
It gathers data from a phone's sensors, and is capable of working out whether the user is walking or driving and if their headphones are plugged in, as well as their location and weather conditions.
Materials, colours and details will also be dictated by the data.
However, users will be able to specify what style of dress they want, such as one for formal events, parties or work.
The app is currently in a closed beta stage, but will launch publicly later this year. You can sign up to trial it here.
However, with Google recently being ordered to comply with FBI search warrants for Gmail users' data stored outside the US, consumers might want to be wary about how much of their personal information they share.
Register for free to continue reading
Registration is a free and easy way to support our truly independent journalism
By registering, you will also enjoy limited access to Premium articles, exclusive newsletters, commenting, and virtual events with our leading journalists
Already have an account? sign in
Register for free to continue reading
Registration is a free and easy way to support our truly independent journalism
By registering, you will also enjoy limited access to Premium articles, exclusive newsletters, commenting, and virtual events with our leading journalists
Already have an account? sign in
Join our new commenting forum
Join thought-provoking conversations, follow other Independent readers and see their replies