Google patents 'pay-per-gaze' advertising system
Proposed technology would track when individuals see an advert as well as guaging their emotional response via pupil dilation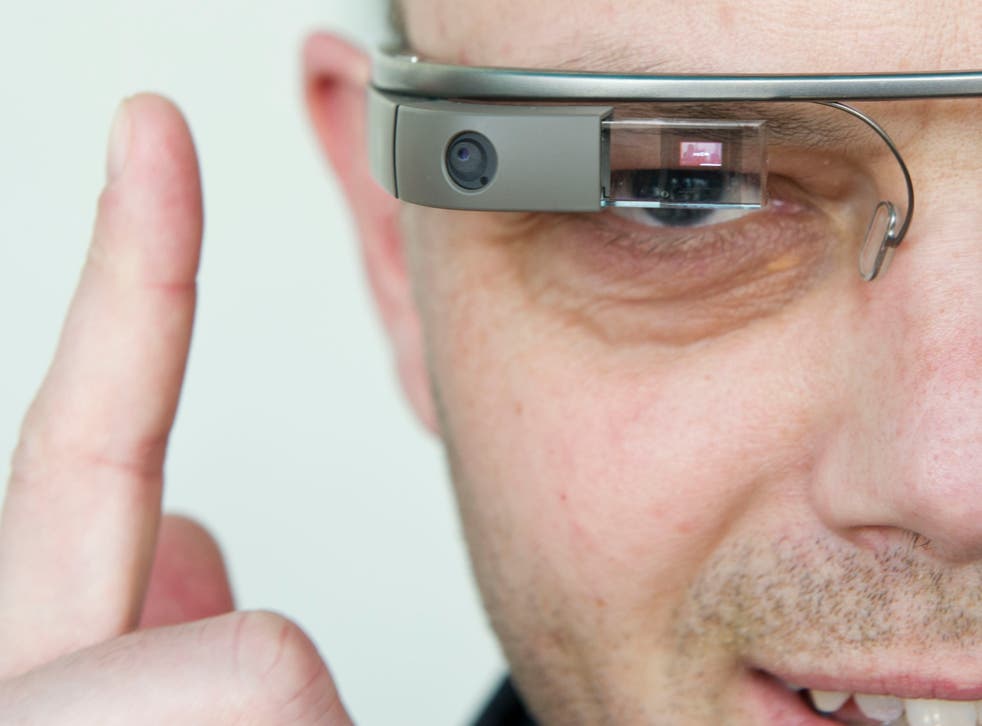 A new set of patents granted to Google includes a proposal to use eye-tracking technology to create "pay-per-gaze" advertising. The patent details show a Google Glass-like device that registers when individuals look at an advert before charging the relevant company.
The technology (spotted by The Verge via Phys.org) could also detect individuals' "inferred emotional state information" by measuring pupil dilation. The patent was actually filed back in 2011, but was only granted to the company last week.
"Under a pay per gaze advertising scheme advertisers are charged based upon whether a user actually viewed their advertisement," reads the patent. "Pay per gaze advertising need not be limited to on-line advertisements, but rather can be extended to conventional advertisement media including billboards, magazines, newspapers, and other forms of conventional print media."
Online advertising already works in a similar fashion, with Google charging companies using a pay-per-click (or cost-per click) system. Digital technology has drastically increased the range of analytical services available to brands and plans such as this aim to make advertisements as efficient and cost-effective as possible.
The patent outlines a gradated system of "billing thresholds or scaling billing fees dependent upon whether the user looked directly at a given advertisement item, viewed the given advertisement item for one or more specified durations, and/or the inferred emotional state of the user while viewing a particular advertisement."
"Furthermore, the inferred emotional state information can be provided to an advertiser (perhaps for a premium fee) so that the advertiser can gauge the success of their advertising campaign."
Of course, filing a patent is not the same as implementing a technology, and Google are certainly not the only company exploring this sort of scheme. Back in May a patent application from Microsoft detailed a system for the Xbox console that rewarded individuals for watching advertisements to "encourage a user to watch one or more particular items of video content".
The patent filed by Google also pre-empts potential objections to the technology based on privacy issues: "To protect individual privacy, personal identifying data may be removed from the data and provided to the advertisers as anonymous analytics."
"In one embodiment, users may be given opt-in or opt-out privileges to control the type of data being gathered, when the data is being gathered, or how the gathered data may be used or with whom it may be shared."
As well as the "pay-per-gaze" system, the patent filing also detailed "latent pre-searches": visual searching using Google Glass-style technology that activates when an object enters "the user's peripheral view and without affirmative requests on a per search basis by the user".
Essentially this would be a passive system that is continually scanning the user's environment, ready to pre-empt any Wikipedia or Google searches and quickly serve up the desired info. Like most of Google's more extreme proposals it requires that the user relinquish a certain amount of control over their technology in exchange for speedier and more convenient services.
How to balance these two factors continues to be a problematic issue for both technology companies and for the general public, with the debate over the issue even moving into the literary world. It was announced last week that Dave Egger's latest novel 'The Circle' will ask the question of what if the eponymous firm -described as the "world's most powerful internet company" and offering an operating system linked to users' banking, social media and email – turns out to be malicious.

Register for free to continue reading
Registration is a free and easy way to support our truly independent journalism
By registering, you will also enjoy limited access to Premium articles, exclusive newsletters, commenting, and virtual events with our leading journalists
Already have an account? sign in
Register for free to continue reading
Registration is a free and easy way to support our truly independent journalism
By registering, you will also enjoy limited access to Premium articles, exclusive newsletters, commenting, and virtual events with our leading journalists
Already have an account? sign in
Join our new commenting forum
Join thought-provoking conversations, follow other Independent readers and see their replies