Google Pixel 3A review: Everything that made it the best Android phone there is – and without the very worst thing about it
Any compromises are focused on giving you less, not less good – and there aren't many, anyway
Andrew Griffin
Tuesday 07 May 2019 20:00 Comments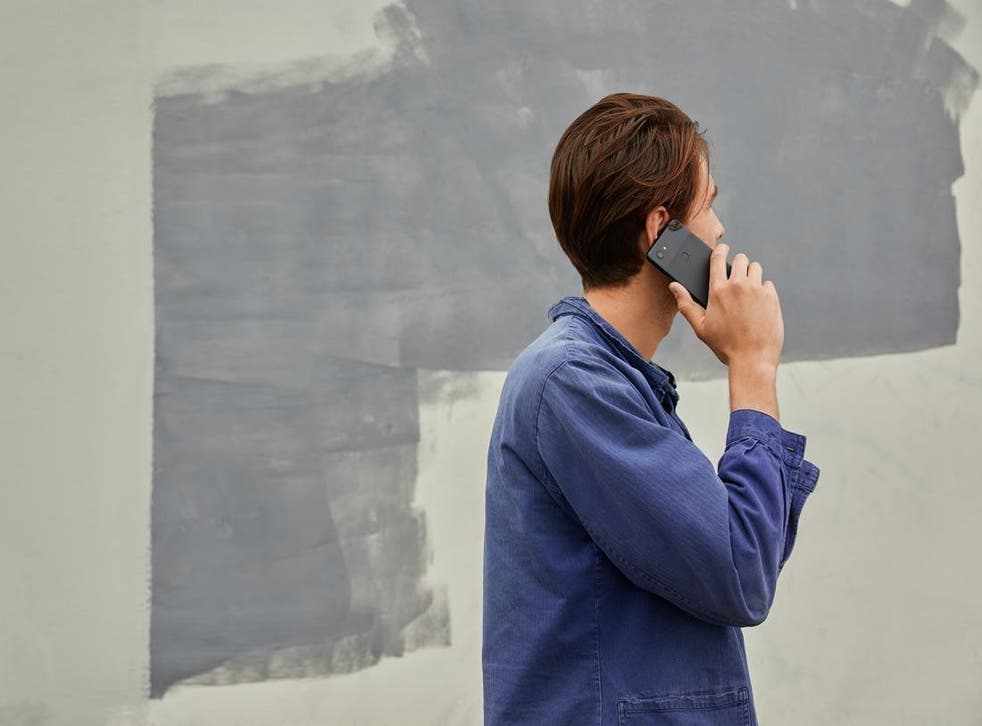 Google already made the phone that wanted to take the pain out of having a phone. The Pixel 3 was intended as a phone that you didn't have to use as a phone, with smart features to stop people ringing you unnecessarily and a super-fast voice assistant that meant you barely even need to take it our of your pocket.
Now it has made the phone that wants to take the pain out of buying one. The newly unveiled Pixel 3a is largely similar to the company's more premium phone – except it's nearly half the price, wrestling the cost of handsets back down to slightly less wince-inducing proportions.
To put it plainly, and because it's just about the only thing you need to know about this phone, it is a lot cheaper than the Pixel 3 and Pixel 3 XL, the two existing phones that stay at the top of the market. Rather than beginning at £739, this new phone starts at £399.
But at half the price, it's certainly not half the phone. Because just about everything that Google cut out is at most nice to have: for your lower price, you'll have to live with no wide-angle selfie camera, a slower processor and no waterproofing.
The fact is that most of those things, while great, are things you won't miss unless you've already been using a Pixel 3. The wide front-facing camera is certainly nice for taking big and wide photos, but it's probably rare you'll end up using it, and all you have to do is make sure you don't dunk it in water.
Gadget and tech news: In pictures

Show all 25
(If you have used a Pixel 3 already, this would be a strange purchase, given that there are new Pixel phones on their way later this year and you don't gain anything by moving to this phone; though it's still not too much of a downgrade if you have broken your Pixel and don't want to shell out for another one at the top-tier price.)
Those missing features don't matter so much because Google's phones have never really been about hardware: there's always been the sense that they are mostly vehicles, ready to transport you to wherever in the company's vast array of smart tools you want next. Even the most obviously hardware-reliant features – like the camera, the chief selling point of the Pixel 3 – have been largely based on wizardly software features, which improve the performance of Google's hardware with a range of software additions.
Features like Google's Night Sight, for instance, allow the Pixel 3 and now Pixel 3a to see in the dark. It's the kind of feature that's hard to imagine until you see it, but when you do it's astonishing – it means that the tiny cameras, inevitably limited in how much light they let in, can use all kinds of software tricks to brighten up photographs and allow you to see things that your eye could hardly capture, let alone your camera.
Google has, somehow, found a way to mash most of those apparently resource intensive features into the less powerful phone, and have them work just the same. The camera in particular is unchanged, and while affordances to affordability might have been made elsewhere, that stunning feature is still here and ready to impress just as much as it did the first time around.
Even with the missing hardware, the phone keeps the majority of the Pixel 3's headline features. The wireless charging has gone missing, yes – but the fast charge and long-lasting battery stays, for instance. The displays aren't exactly as good as the ones in the premium line, but they're still OLED and ensure you get those lush blacks and the always-on screen, which means you can see the time and notifications without waking it up entirely.
Taken together, it means the Pixel 3a looks like a version of the Pixel 3 that has had the extra features removed and the essentials retained, rather than one that has downgraded the performance across the board. The more premium sibling is focused on more, not on better; the compromise is minimal, but what compromise there is a question of quantity, not quality.
The company has even promised three years of security and operating system updates. Phones at this sort of price can often get left behind as their constrained processors leave them unable to support new features – and Google seems to have a fairly blasé approach when it comes to bringing out new devices and then forgetting about them if they don't pay off – but the commitment is just another way that the company has worked to remove the anxiety of buying a cheap phone.
There is nothing showy about the Pixel 3a. The design is almost identical to already modest Pixel 3, and Google has not even decided to add a novelty feature to give people something to talk about the new phone.
But Google's phones have never been about flamboyant features or gaudy specs. Their pitch has always been Google's pitch: that it will make your life just a little more organised, a little less complicated, and that it will do so in ways that leverage technology beyond comprehension and often without you even knowing it. Now it wants to simplify your life a little more, by reducing the cost of the phone itself.
It is tempting to suggest that the Pixel 3a is the best Android phone you can buy for the money. That's true, but it's also only half the story – the Pixel 3a is very nearly the best Android phone you can buy for any money. And it just happens to be comfortingly cheap.
Register for free to continue reading
Registration is a free and easy way to support our truly independent journalism
By registering, you will also enjoy limited access to Premium articles, exclusive newsletters, commenting, and virtual events with our leading journalists
Already have an account? sign in
Join our new commenting forum
Join thought-provoking conversations, follow other Independent readers and see their replies