How VirnetX beat Apple: The strange case of the patent trolls
Apple has been told to pay a hefty fine to a small company for patent infringement. So why aren't we celebrating the victory of a 'David'? Because the little guy is a 'patent troll', stifling innovation by abusing the system, says Rhodri Marsden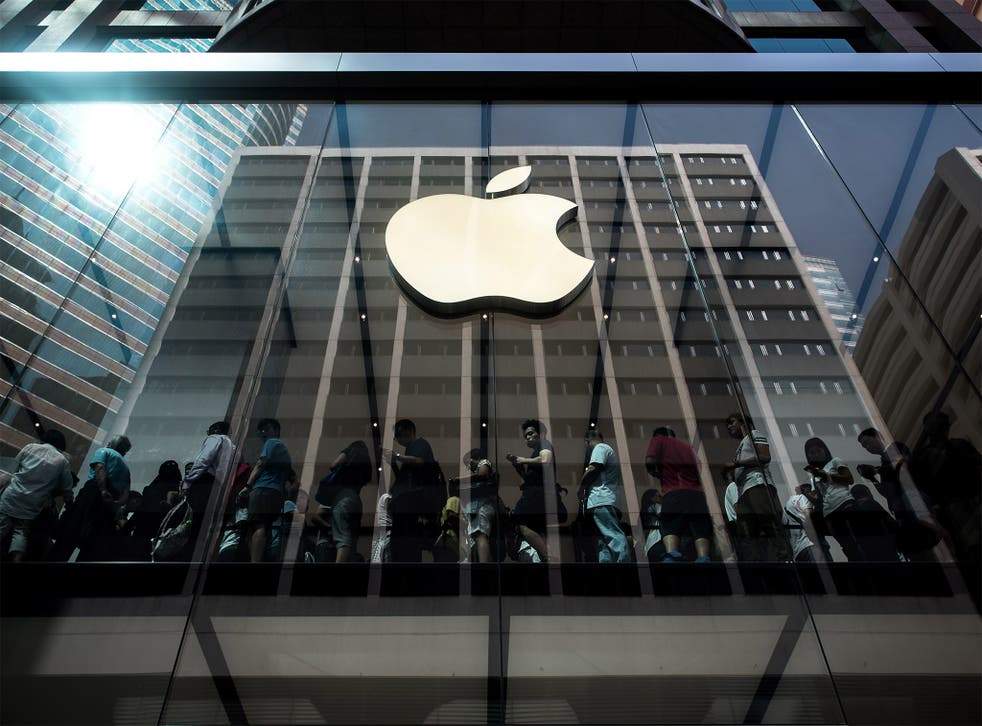 For some, it was a glorious piece of news. After all, the little guy triumphed, stuck it to the man and walked away with a small fortune.
Two weeks ago a US company few people had heard of, called VirnetX, was awarded $625.6m by a court in East Texas, when a jury found that Apple had infringed four of its patents. VirnetX has a staff of 14 people, while Apple posts a quarterly net profit of several billion – but the predominant reaction online was one of disgust at a broken system and amazement that a jury could return such a verdict.
VirnetX was slammed as a "patent troll", a company that markets no products or services and makes its money entirely through licensing patents and suing anyone that infringes them. VirnetX has previous in this regard, with a $200m judgment against Microsoft back in 2010; in the aftermath of the verdict, it stood accused of stifling innovation by abusing a system intended to reward innovators. Kendall Larsen, VirnetX CEO and President, said, simply: "We are extremely pleased with the jury verdict.... The jury agreed once again that Apple has been using the technology developed by our inventors." Apple, meanwhile, have called it a mistrial.
Gadget and tech news: In pictures

Show all 25
The IT industry suffers disproportionately from patent trolling, and many – including President Obama – have called for change. It's not just big corporations that suffer; indeed, by amassing collections of their own patents, larger firms have managed to partially insulate themselves with a kind of "mutual deterrent" arrangement. Smaller app developers regularly find themselves violating patents that they had no idea even existed, because to fall foul of the system you don't have to be shown to have copied, merely infringed.
Patent offices have been criticised for exacerbating the problem by issuing too many patents with too broad a scope – thousands of them, all with overlapping remits. For example, a patent exists for a "system and method for viewing content over the internet wherein a user accesses a service-provider server to view a character icon", which could conceivably apply to every online video game ever made. Instead of innovating, the worst trolls appear to describe vague, computer-aided solutions to problems and then sue anyone who unwittingly puts those solutions into practice.
The huge award against Apple, however, might be one of the last big paydays for patent trolls. The fightback began in earnest in 2014, when a decision of the US Supreme Court in the case of Alice Corp vs CLS Bank found in favour of CLS, which stood accused of infringing Alice's software patents; this decision appears to have had a marked effect on patent litigation.
According to Steven Callahan, an IP lawyer based in Texas, there's been a 78 per cent win rate for defendants challenging the validity of patents by citing the "Alice" case.
"The Supreme Court has taken a big chunk out of what can get patented, albeit in a way that's still to be resolved," says Simon Davies, chair of the Computer Technology Committee for the Chartered Institute of Patent Attorneys. "The Supreme Court doesn't offer clear and specific guidance; that's for the lower courts to do."
Given this, why did the East Texas jury find Apple guilty of all charges? If your patent is being infringed across the US, in theory you have a choice of where you decide to sue, and certain courts are seen as more favourable to the patentee.
It's telling that in the first half of last year, nearly half of all patent cases in the US were filed in East Texas. It's called forum shopping, and East Texas is a prime shopping destination. "The overall trend suggests that judges in the Eastern District of Texas are applying [the Alice case] in a way that's far more favourable to patent owners," says Daniel Nazer, staff attorney at the Electronic Frontier Foundation.
Another theory is that jurors in this part of the world are more likely to line up behind David in any David vs Goliath contest; in other words, in the case of Apple vs VirnetX, Apple wouldn't stand a chance. Little wonder that many patent trolls head straight to Texas.
Such is the strength of feeling over patent trolls, it's easy to assume that anyone trying to defend their IT patent is the bad guy. "But the definition of what constitutes a troll is difficult," says Davies.
"For example, universities will create intellectual property and license it using various mechanisms. That's one of the ways they make money from their research. And there are examples of companies that have many patents, but for some reason their regular business hasn't necessarily prospered."
Some put VirnetX in this category, while bemoaning the fate of "normal" companies who find themselves disadvantaged as legal attitudes to IT patents start to shift; they spent money acquiring them, but a shadow is now cast over their value.
The effect on us, the end consumer, is difficult to measure. Huge sums of money continue to change hands between companies fighting cases, and it's unclear how much of that gets passed on to us in terms of price hikes. But the idea that patent cases damage technological innovation is what makes the subject such a cause célèbre for organisations such as the EFF.
And change is definitely under way – albeit slowly. In Virginia, for example, a new Patent Troll Unit is seeking to penalise companies making unjust patent claims. "There are also legislative measures being taken, such as how you calculate damages," says Davies. "If you have a patent that covers one tiny aspect of a complex product, should you be able to stop them marketing that product?
"Also, the owner of the patent listed on the register is often not the ultimate owner; it might be a company owned by someone else owned by someone else – and so there's the question of full disclosure of the chain of ownership."
In other words, a supposedly cut-and-dried case of the big guy versus the little guy might not be quite so simple after all.
Register for free to continue reading
Registration is a free and easy way to support our truly independent journalism
By registering, you will also enjoy limited access to Premium articles, exclusive newsletters, commenting, and virtual events with our leading journalists
Already have an account? sign in
Register for free to continue reading
Registration is a free and easy way to support our truly independent journalism
By registering, you will also enjoy limited access to Premium articles, exclusive newsletters, commenting, and virtual events with our leading journalists
Already have an account? sign in
Join our new commenting forum
Join thought-provoking conversations, follow other Independent readers and see their replies