Instagram egg: Mystery figure reveals story behind most popular post in history
Exclusive: Creator of viral photo tells The Independent how it gained more 'likes' than Kylie Jenner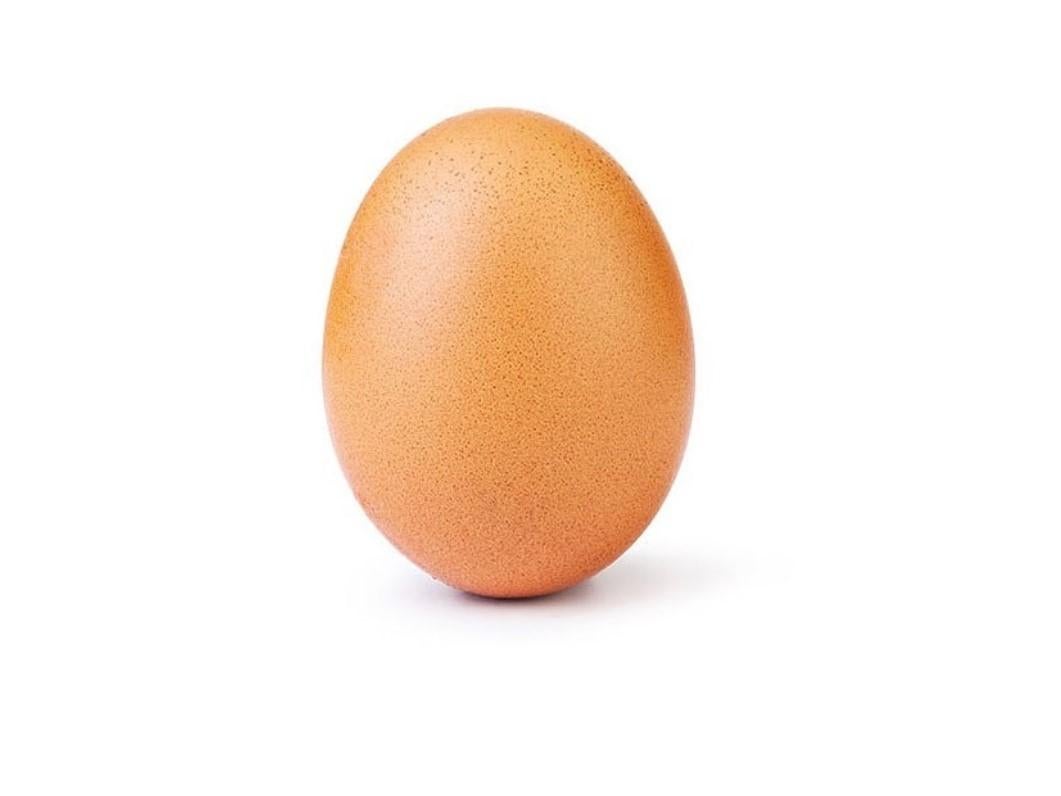 The creator of the world's most popular Instagram post has revealed how a picture of an egg from an unknown account found unprecedented viral success.
The @world_record_egg account gained more than 25 million likes in just 10 days after posting a stock image of an egg on 4 January with the caption: "Let's set a world record together and get the most liked post on Instagram."
It overtook the 18 million likes given to a picture posted in 2018 by reality star Kylie Jenner, which showed her newborn daughter's hand holding her finger.
Despite the popularity of the egg post, little is known about the person behind it. The account holder's real name remains unknown, but some details about their identity and how the social media phenomenon came about have been revealed.
"I'm an individual living in London," the account holder told The Independent, who used the pseudonym Eugene the egg.
11 useful Instagram features you didn't know existed
Show all 11
The person said they were not sure how the post took off so quickly, especially considering their personal Instagram account only has 400 followers.
"I wish I could tell you how I managed to get the egg photo to go viral but I'm still working that out myself. It's been a whirlwind week and I've just been running with it," they said.
The idea to try to beat the world record for Instagram's most-liked post came on the evening of 4 January, when they were reading about the top 20 Instagram posts of 2018.
"It was quiet for the first few days with only 8,000 likes on Tuesday night. But then on Wednesday the likes started to pick up then the followers built up over the weekend," they said.
"I thought it would be an interesting experiment to try and beat the record with something as basic as possible. Which led to me deciding on the egg. I guess it's also a comment on celebrity culture and how fragile and easily cracked it is – pun intended. But really I just thought it would be funny if something as simple as an egg could take the crown."
In achieving the most-liked Instagram picture, the picture of the egg also became the most popular post across the internet.
A similar grass-roots campaign to generate retweets on Twitter saw a fan of fast food restaurant Wendy's earn more than 3.5 million retweets in an effort to get free chicken nuggets.
The tweet has since been surpassed by a post by Japanese billionaire Yusaku Maezawa, who offered people the chance to win money if they retweeted him.
The most-liked tweet is one shared by former US president Barack Obama, who posted a picture of children looking out of a window alongside a quote by Nelson Mandela.
It os not clear whether the mystery egg account plans to do anything with their new-found fame, but they say there may be more to come.
They said: "What's next for the egg? I've got a few ideas. Stay tuned."
Support free-thinking journalism and attend Independent events
Join our commenting forum
Join thought-provoking conversations, follow other Independent readers and see their replies