Intel drops the McAfee anti-virus brand, John McAfee says he is 'everlastingly grateful'
'Something went wrong. Fifteen year ago I had some beautiful software and they took it over'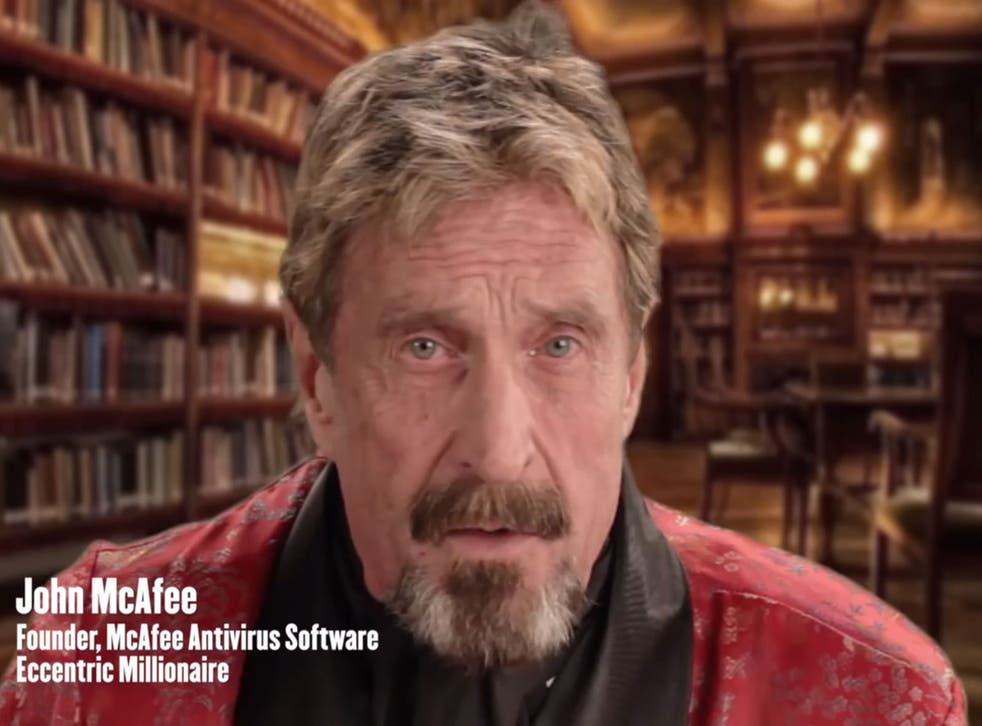 Eccentric programmer and former-fugitive John McAfee has described himself as 'elated' at the decision by Intel to remove his name from their anti-virus software.
"I am now everlastingly grateful to Intel for freeing me from this terrible association with the worst software on the planet," McAfee told the BBC.
"These are not my words, but the words of millions of irate users," he added.
McAfee's eponymous security company was bought by the chip-maker along with its software for $7.6bn in 2010. It retained the familiar brand name even though McAfee had left the firm in 1994 and had sold his last remaining stake two years later.
Despite this McAfee, Inc. remains the world's largest dedicated security technology company and will continue to operate as a subsidiary of Intel. Over the next year security software on Intel's computers will transition to the new Intel Security brand.
McAfee's criticism of the software he created has been consistent over the years. In 2013 he even released a sleazy, spoof video entitled "How to Uninstall McAfee Antivirus". The four and a half minute 'guide' includes extensive profantiy and shows McAfee ingesting bath salts and 'uninstalling' the software by shooting his laptop.
McAfee's personal life has been the subject of media attention over the last years, after the one-time entrepreneur fled his home of Belize in 2012 following enquiries by law enforcement sought over the death of a neighbour.
He has since relocated to America and announced in October 2013 that he was developing an 'anti-NSA' device named D-Central.
Register for free to continue reading
Registration is a free and easy way to support our truly independent journalism
By registering, you will also enjoy limited access to Premium articles, exclusive newsletters, commenting, and virtual events with our leading journalists
Already have an account? sign in
Register for free to continue reading
Registration is a free and easy way to support our truly independent journalism
By registering, you will also enjoy limited access to Premium articles, exclusive newsletters, commenting, and virtual events with our leading journalists
Already have an account? sign in
Join our new commenting forum
Join thought-provoking conversations, follow other Independent readers and see their replies