iOS 11: The two hidden security features that you need to enable right now
Keep your phone, and yourself, safe
Andrew Griffin
Wednesday 20 September 2017 10:09 Comments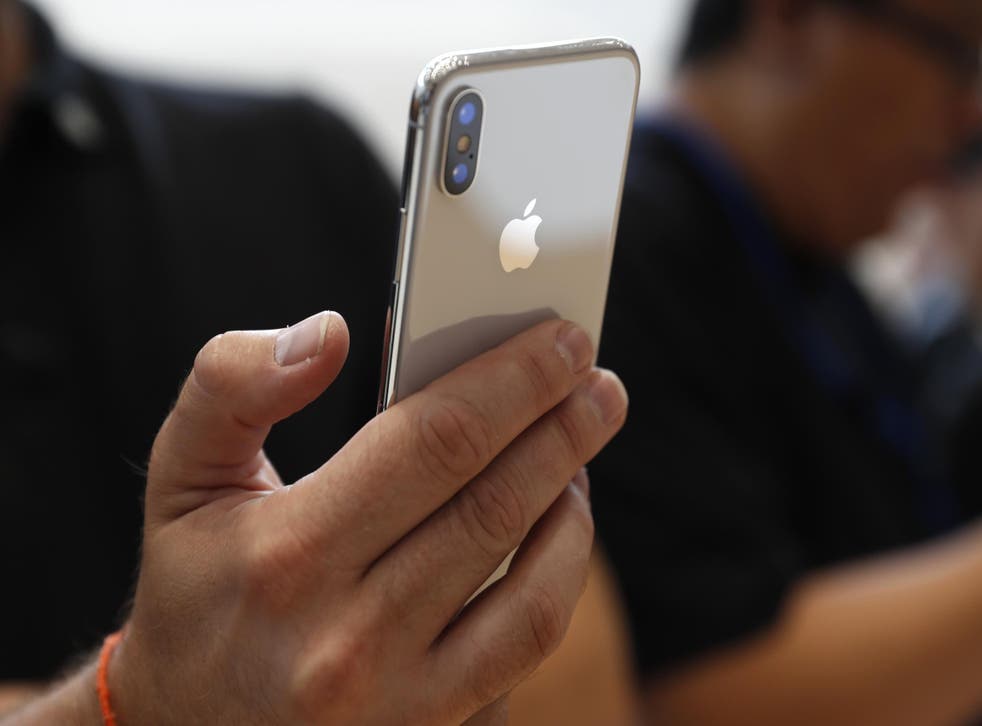 Apple's iOS 11 is out, and it's packed with new and exciting features. But two of them might just save your life.
Among the more fun updates – including an entirely new way of using the iPad, augmented reality features and an updated App Store – are two very important ones, that could be neglected in the rush for new phones.
Those are a "panic button" and a feature known as "do not disturb while driving". And both, in their individual ways, might save a life.
Panic button
The panic button mode – referred to officially as Emergency SOS, but also known as "cop mode" – is a special feature of the phone intended to send it into lock down. That's meant to stop people getting into your phone, and also to give you an easy way of getting in contact with people if something bad happens.
Gadget and tech news: In pictures

Show all 25
This is important for two main reasons. The first is obvious: it stops a would-be thief from forcing you to put your fingerprint on the sensor before they take the phone away. The second is a little more dispiriting: it stops law enforcement officials from also forcing you to put your fingerprint on the phone, which they can do more easily because your passcode is protected in law in a way that your fingerprint isn't.
To turn the feature on, open up Settings and scroll down to "Emergency SOS". When you click on that, you'll be shown a little animation demonstrating how to enable the feature, and the app will offer the opportunity to define your "Auto Call" settings.
Once it's turned on, you can click the power button quickly five times and it will bring up the emergency SOS screen as well as immediately locking the phone. It brings up a range of further options, all of which are intended to help you out if you're stuck in an emergency.
That Auto Call feature is another part of the panic button mode that allows you to tell the phone to ring someone if SOS mode gets activated. You can choose an emergency contact or have the phone ring the emergency services, and can tell the phone to play a warning Countdown Sound before it does so or not.
It won't start until you swipe the Emergency SOS setting on the screen displayed above.
Do not disturb while driving
This is another feature that can sit in the background for the most part – but could save your life when driving. It does exactly as it sounds: when the phone detects that you're driving – or if you tell it – it will shut down all notifications and save you from being distracted.
The feature can enable itself automatically, but it's safest to head to the settings and turn them on yourself. That's done by going to Settings and scrolling down to the relevant bit.
Apple's new iPhone X - the key features
There, you can choose whether to activate the feature "automatically" (when the phone feels like it's being driven along), "when connected to car Bluetooth", or manually. Obviously, if you always connect to your car's bluetooth then the second option is best; the first works well but can trigger when you're on a train or the bus, so might be worth leaving off if you do them a lot; manually is fine if both of those problems are too difficult.
From the same Settings page, you can choose whether you want the phone to auto-reply to anyone who texts you while the feature is turned on. You can choose whether you want that to happen just to specific people, and you can select the message that shows when they do.
Register for free to continue reading
Registration is a free and easy way to support our truly independent journalism
By registering, you will also enjoy limited access to Premium articles, exclusive newsletters, commenting, and virtual events with our leading journalists
Already have an account? sign in
Register for free to continue reading
Registration is a free and easy way to support our truly independent journalism
By registering, you will also enjoy limited access to Premium articles, exclusive newsletters, commenting, and virtual events with our leading journalists
Already have an account? sign in
Join our new commenting forum
Join thought-provoking conversations, follow other Independent readers and see their replies