The Independent's journalism is supported by our readers. When you purchase through links on our site, we may earn commission.
iOS 12: New iPhone software tells shocked users how much they use their handset
Feature is intended to keep people from using their phone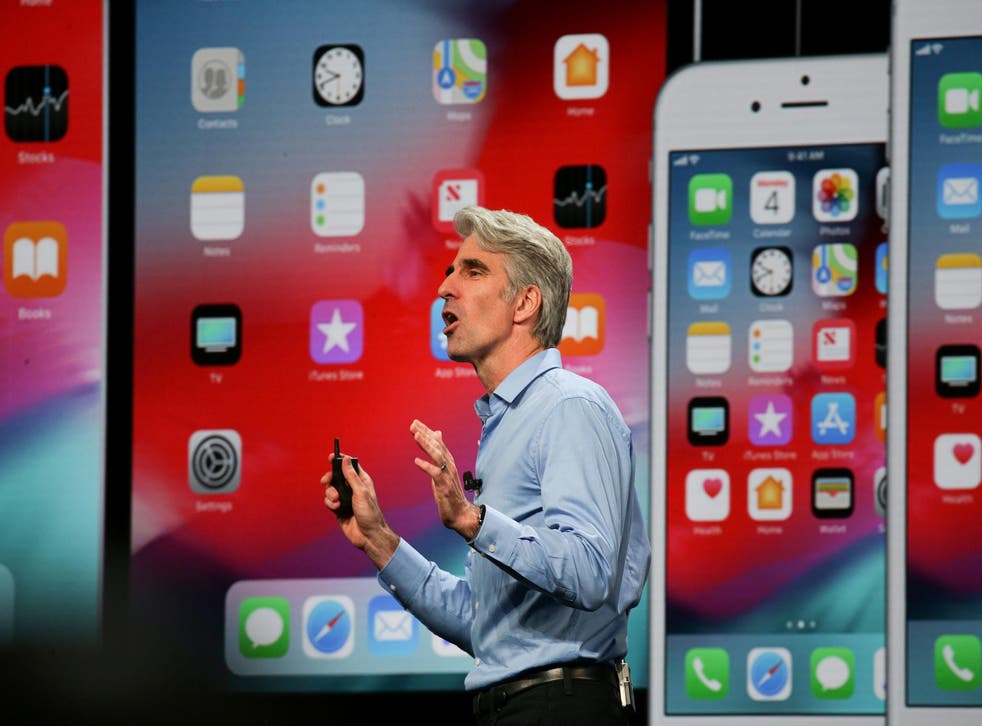 iPhone users are finding themselves shocked after discovering just how much they pick up their handsets.
Apple is bringing new tools to the iPhone, called Screen Time, that allows their owners to check how often they use their phones and what they do with it. The tool is intended to make people more aware of their phone use, and stop them requiring so much from their users.
The company unveiled the new tools at its WWDC event in June, when it took aim at apps that "beg us" for our time.
The features won't be fully released until September, when Apple is expected to launch iOS 12 alongside its new iPhones. But some people have been able to access it through the public beta programme, which lets iPhone users get early access in exchange for feedback and the risk of bugs.
As soon as users have got access to the Screen Time feature, they have found themselves shocked by the sheer amount they use their phone.
It catalogues not only how much the phone is used, but also how often it is picked up and exactly how long is spent in each app.
Some users also noted that Screen Time includes features specifically made for parents, to ensure their children aren't over-using their devices or specific apps. Parents can take control of iPhones and iPads and set time or app limits – and kick children off if they go over them.
Users can get access to the beta programme by signing up through Apple's website. iOS 12 brings with it a range of other features, including major performance upgrades and "Memoji" – as well as a host of hidden features that Apple didn't show off during its announcements.
Register for free to continue reading
Registration is a free and easy way to support our truly independent journalism
By registering, you will also enjoy limited access to Premium articles, exclusive newsletters, commenting, and virtual events with our leading journalists
Already have an account? sign in
Register for free to continue reading
Registration is a free and easy way to support our truly independent journalism
By registering, you will also enjoy limited access to Premium articles, exclusive newsletters, commenting, and virtual events with our leading journalists
Already have an account? sign in
Join our new commenting forum
Join thought-provoking conversations, follow other Independent readers and see their replies