iPhone 6S leaks: release date, specs, price, images and all the latest news ahead of Apple launch
The phone will likely be out in September, with a mostly similar look — but quite different insides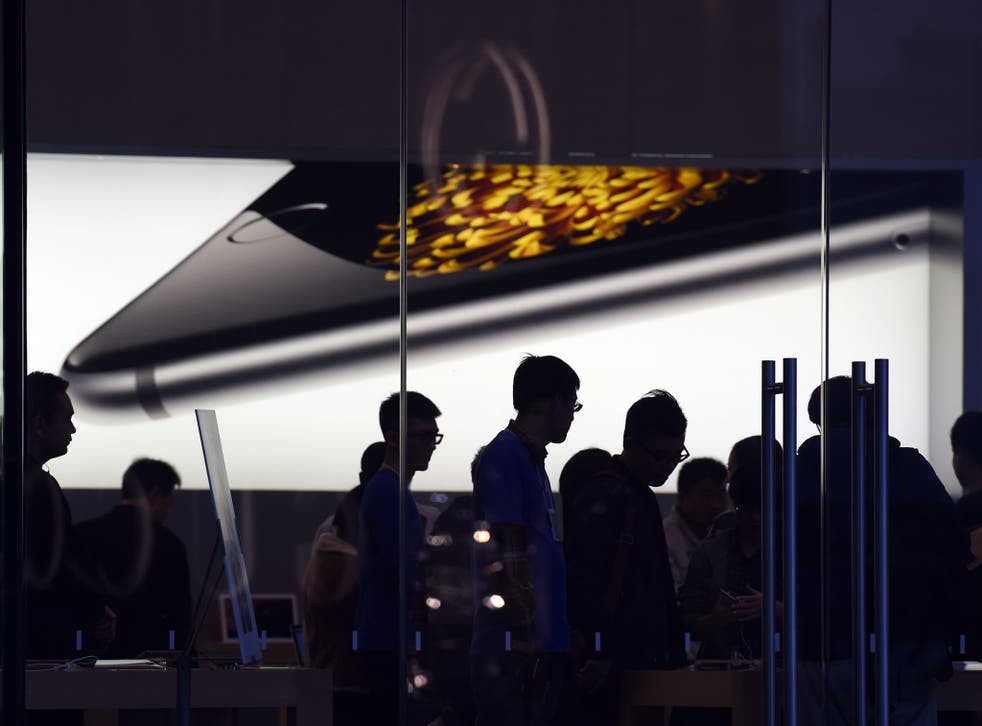 Excitement is building for the next iPhone — and already a steady trickle of leaks are emerging, about the phone's features, look and specs. Here's a regularly-updated collection of everything we know so far.
Release date
The phone is likely to come out on September 8, according to reports. That would be a Tuesday, in line with previous launches — and if Apple followed the usual schedule, it would release the phone the following Friday, on September 18.
It's also worth noting that despite the relatively muted launch for the Apple Watch, the next iPhone is still likely to have a "blockbuster" launch.
New features
The big new feature this year is probably going to be Force Touch — technology that lets the phone's screen know how hard it's being pressed, which debuted in the Apple Watch and has since moved to the MacBook.
Some leaks have suggested how the Force Touch feature willl work on the iPhone, and show that it will be mostly focused on helping get through menus more quickly.
It could be that Apple rolls out other features in the new phone, too. But we haven't heard anything about them yet.
Camera
Apple has been highlighting the iPhone's camera in its recent advertising, and it's set to get another bump this time around. Leaked social media posts seemed to indicate that the rear camera will have a 12MP sensor for taking photos, and will shoot 4K video.
The front-facing, or selfie, camera will also be improved. And it could even get a flash, to allow for selfies in the dark.
The camera will also be controlled by Force Touch, according to reports. Pressing hard on the screen will be able to control extra features on the camera, like triggering a burst of stills during a film, or switching from photo to video mode.
Battery
There'll be extra space in the phone, which is going to be filled with more battery, according to reports. And new insides will let the phone run much more efficiently.
Design
Since this is the "S" part of the cycle, when Apple tends to focus on bumping up the insides of the phone, there isn't likely to be any outward difference between the iPhone 6 and the next phone. It will even keep the strange little bump where the camera is.
Colours
Apple will almost certainly launch its phones in its three main colours: space grey (or black), silver (or white) and gold. But it's also set to unveil another colour, which some have referred to as pink but might be more like a rose gold, to go alongside the very expensive Apple Watch of the same colour.
Size
The new phones will come in the same sizes: a 4.7-inch display and a 5.5-inch one. But Apple could also release a smaller version — perhaps called an iPhone 6C — that will be the same size as the iPhone 5 and 5S.
Software
We've already seen a lot of iOS 9, which was revealed at the Worldwide Developer's Conference in June and released as a public beta a month later. It's unlikely that any major new updates will be added.
The main new part of the software is likely to be the integration of Force Touch. It isn't clear exactly how Apple will integrate the feature — but if it's anything like the Apple Watch, it will likely be added to certain menus so that a long press will bring up extra options. Some have suggested that a hard press on the wifi button on Control Center could bring up extra options to choose which wifi network a phone is on, for instance.
Performance
The phone will almost certainly be faster. Some rumours have indicated that some parts like the Touch ID sensor will work 30 per cent quicker — which could be key as Apple Pay, which relies on the sensor, is rolled out.
How many does Apple expect to sell?
Apple is planning to make more of the next iPhone than any one before it, according to reports. The iPhone 6 was already far and away the most popular of Apple's phones, and the company is apparently anticipating that this one will sell even more.
Register for free to continue reading
Registration is a free and easy way to support our truly independent journalism
By registering, you will also enjoy limited access to Premium articles, exclusive newsletters, commenting, and virtual events with our leading journalists
Already have an account? sign in
Register for free to continue reading
Registration is a free and easy way to support our truly independent journalism
By registering, you will also enjoy limited access to Premium articles, exclusive newsletters, commenting, and virtual events with our leading journalists
Already have an account? sign in
Join our new commenting forum
Join thought-provoking conversations, follow other Independent readers and see their replies