iPhone X: Thousands of Apple fans queue for hours around the world to get new £999 device
Up to 300 customers slept in front of the Singapore store as customers in Dubai took to lying on the floor as they waited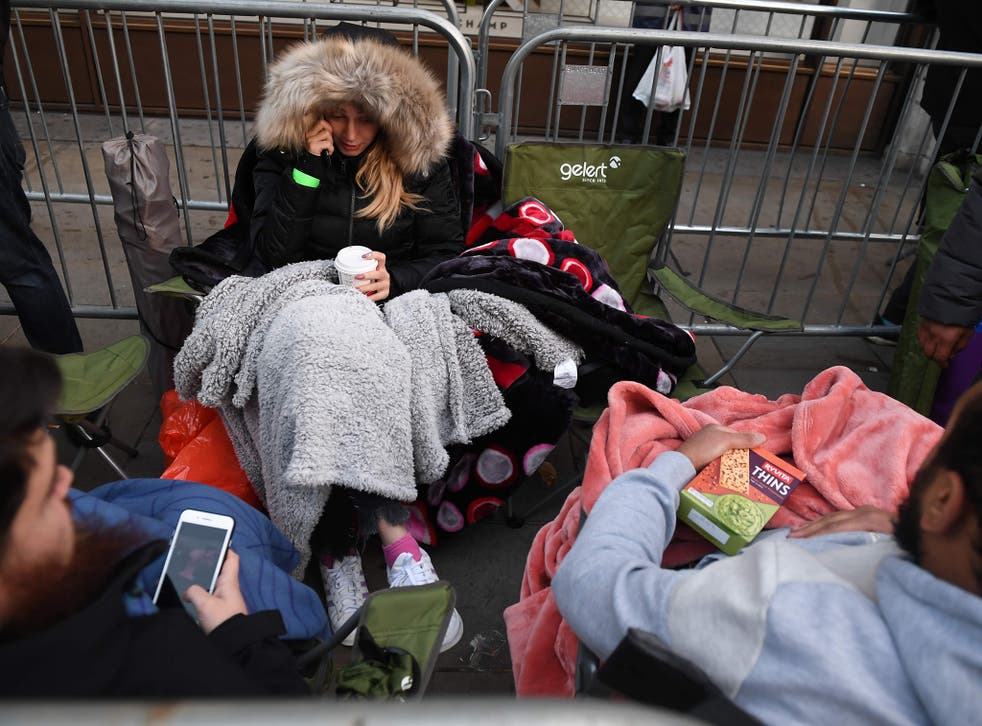 Thousands of people have been camping out on the streets of major cities overnight.
As they huddled under blankets to stay warm, it might appear easy to mistake these tired and weary individuals for rough sleepers.
The reality is quite different, however. These are the early adopters of Apple's latest mobile offering, preparing to pay £999 for the new iPhone X.
Fans of the smartphone, decked out in puffa jackets and woolly hats, lined the streets in front of Apple stores across the globe ahead of the handset's hotly-anticipated general release.
iPhone X on sale across the world: in pictures

Show all 15
Queues snaked around the block in London's Covent Garden as customers jostled to be first through the doors.
In Liverpool, coffee and doughnuts were handed out as bleary-eyed consumers waited for the store's opening.
In Dubai, people were seen lying on the floor, after the wait became too much.
Up to 300 customers slept in front of the Singapore store on Thursday night to guarantee they would be among the first to own the device.
Described as "the future of smartphones" by Apple CEO Tim Cook, the handset was released to coincide with the 10th anniversary of the original iPhone.
It is the tech giant's most expensive handset to date, and many speculated the £999 price point would be too high to appeal to the mass market.
But Apple shares rose four per cent in after-hours trading to hit an all-time high, with analysts lavishing praise on Cook and speculating on when Apple might become the first public company worth a trillion dollars.
Register for free to continue reading
Registration is a free and easy way to support our truly independent journalism
By registering, you will also enjoy limited access to Premium articles, exclusive newsletters, commenting, and virtual events with our leading journalists
Already have an account? sign in
Register for free to continue reading
Registration is a free and easy way to support our truly independent journalism
By registering, you will also enjoy limited access to Premium articles, exclusive newsletters, commenting, and virtual events with our leading journalists
Already have an account? sign in
Join our new commenting forum
Join thought-provoking conversations, follow other Independent readers and see their replies