iPod pulled from Apple homepage and hidden on website, could be getting ready to retire
iPod Classic was retired late last year, and the rest of the line might be destined for the same fate
Andrew Griffin
Wednesday 10 June 2015 14:37 Comments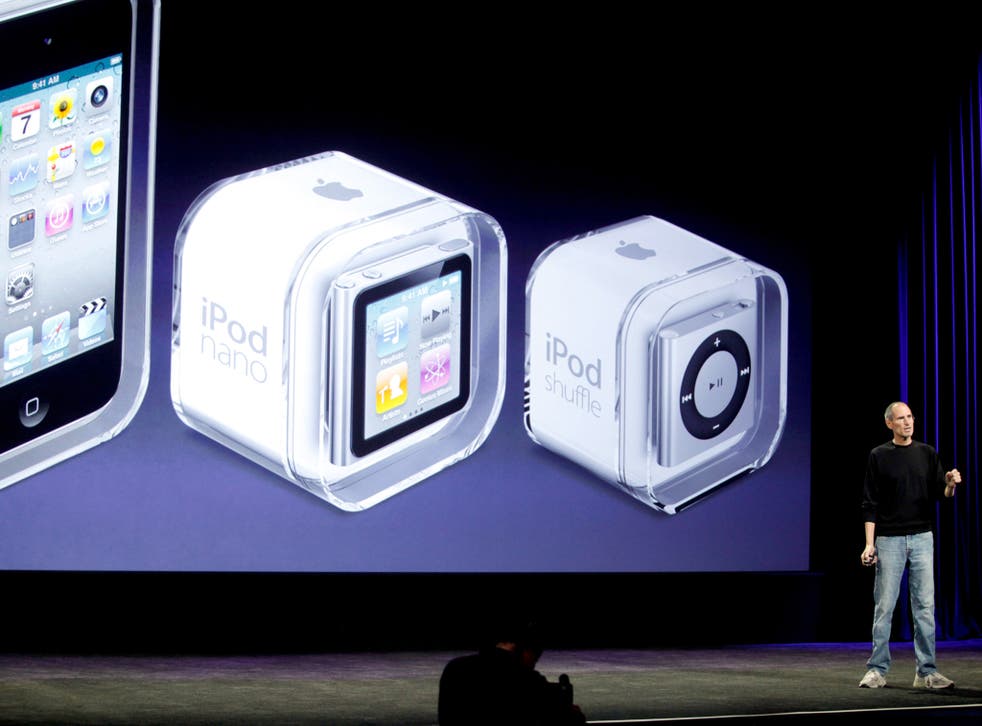 The iPod has been retired from Apple's homepage, in a move that could mean the much-loved music device is set to be retired.
The device has sat at the top of the company's site for over 13 years, and going through various iterations like the iPods Classic, Shuffle and Touch. But it has been taken down from that top banner, and hidden in a special "music" part of the site, after the company's big Worldwide Developers Conference event.
All of the well-known models apart from the Classic are still available, but Apple makes it difficult to find them from its home page. The Classic was retired late last year amid upset from fans, with Apple blaming difficulty finding the parts after years of declining sales. The rush to get hold of one led to people buying them online at vastly-inflated prices.
The iPod was once Apple's flagship product — and has been credited with the resurgence of the company — but the only way to find it from the homepage is to go to the Music tab and scroll down. The main function of the Music tab is to show off the newly-released Apple Music, and users have to almost to the very bottom of the page to find it.
From there, users can click onto the devoted iPod site, which advertises the still-available iPods Touch, Nano and Shuffle. The Apple TV — set to be updated at the recent WWDC event, but pulled after it was found not to be ready — can be found on the same page.
Apple tends to retire each version of the iPod quietly, letting it lag behind in updates and devoting less marketing time to it until it disappears without ceremony. That was the same fate that met the iPod Classic, last year, and so it's possible that the iPods are being gradually removed.
That could partly be because after the launch of the streaming service Apple Music, Apple's focus is now on sending music over the internet rather than storing it on the iPod personal media players. Only the iPod Touch can connect to the internet at all, and it must do that using wifi so can't do it away from known home and business networks.
Earlier this year, rumours swirled about the death of the iPod Shuffle, after stock ran low in stores. But it is still available to buy on Apple's website, for now.
Register for free to continue reading
Registration is a free and easy way to support our truly independent journalism
By registering, you will also enjoy limited access to Premium articles, exclusive newsletters, commenting, and virtual events with our leading journalists
Already have an account? sign in
Join our new commenting forum
Join thought-provoking conversations, follow other Independent readers and see their replies