Iran shuts down internet amid protests, leaving country 'isolated from the world'
Internet watchdogs describe it as 'the largest internet shutdown ever observed'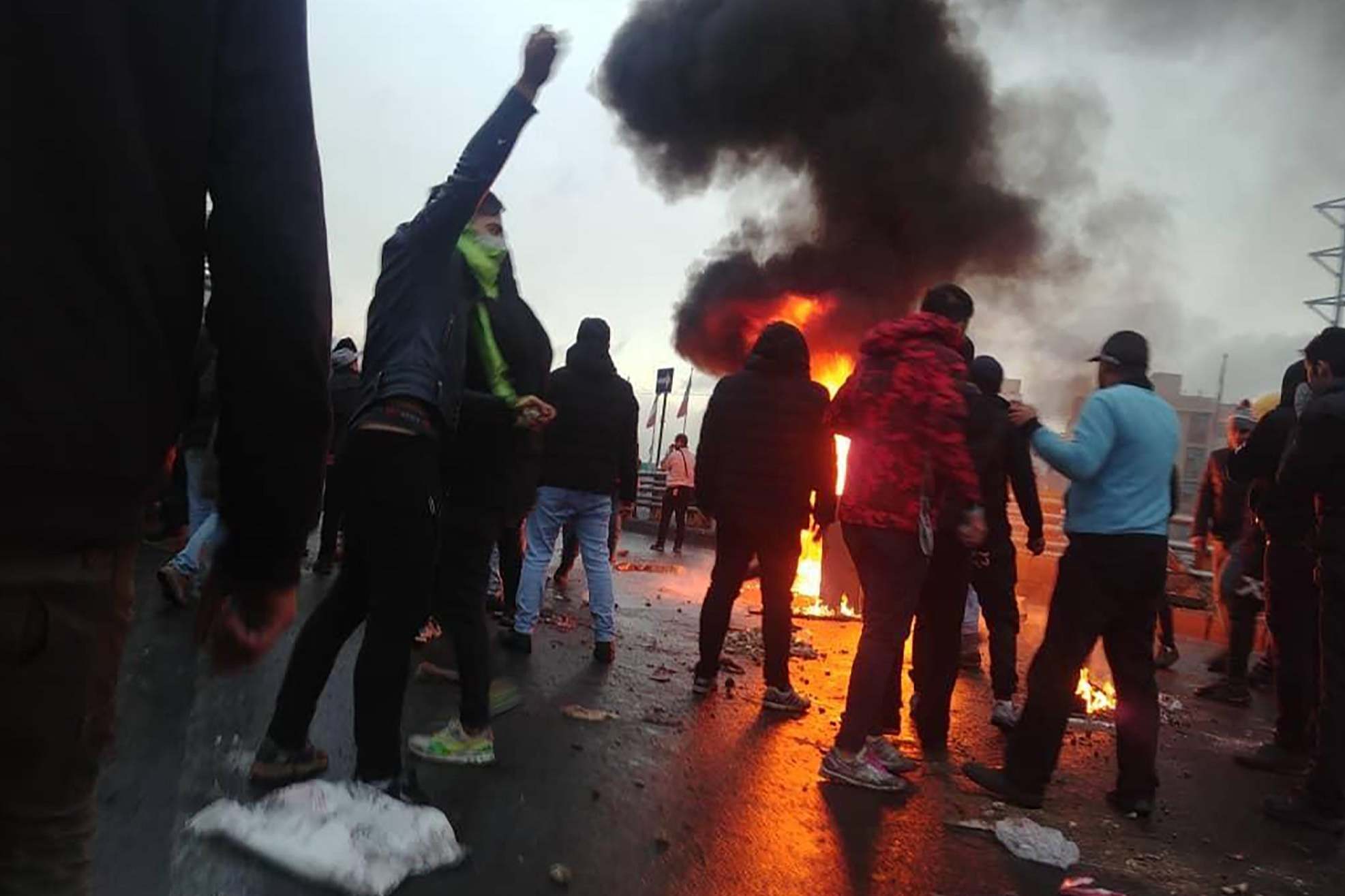 Iran has implemented a near-total internet blackout amid nationwide protests against rising fuel prices.
The shutdown began on Friday after demonstrations broke out in over 100 Iranian cities, with network connectivity currently below 4 per cent of normal levels.
Internet watchdogs said the state-run Telecommunications Company of Iran (TIC) began the process of blocking internet traffic to prevent citizens from organising protests and sharing pictures and videos of the demonstrations with the outside world.
The country's largest mobile network operators have since been shut off, including MCI, Rightel and IranCell.
"Despite some network services becoming available for select users, Iran is disconnected and isolated from the world," stated a post from internet outage monitor NetBlocks.
Tensions high as Trump approves new Iran sanctions: In pictures
Show all 17
Web research firm Oracle Internet Intelligence described the blackout as "the largest internet shutdown ever observed in Iran", despite the country being "no stranger" to government-directed interference.
"Unlike previous efforts at censorship and bandwidth throttling, the internet of Iran is presently experiencing a multi-day wholesale disconnection for much of its population – arguably the largest such even ever for Iran," Doug Madory, director of internet analysis at Oracle, wrote in a blog post.
The shut down is also unique in its complexity, as the entire process of various networks closing their services took around 24 hours.
The unrest broke out after the Iranian government raised fuel prices in the country by 50 per cent, largely in response to harsh economic sanctions from the US that have crippled the country's economy.
Human rights experts had previously warned that these sanctions could have severely negative consequences for the citizens of Iran.
Some protestors appear to have navigated around the internet blackout by posting videos online, with some footage revealing crowds containing thousands of demonstrators in the capital Tehran. In one video, which could not be independently verified, a man told the camera: "Right now in Karaj they are attacking the people."
Join our commenting forum
Join thought-provoking conversations, follow other Independent readers and see their replies