Jack Dorsey's first tweet sells for $3 million in NFT auction
The money will be converted into bitcoin and donated to the nonprofit GiveDirectly's Africa Response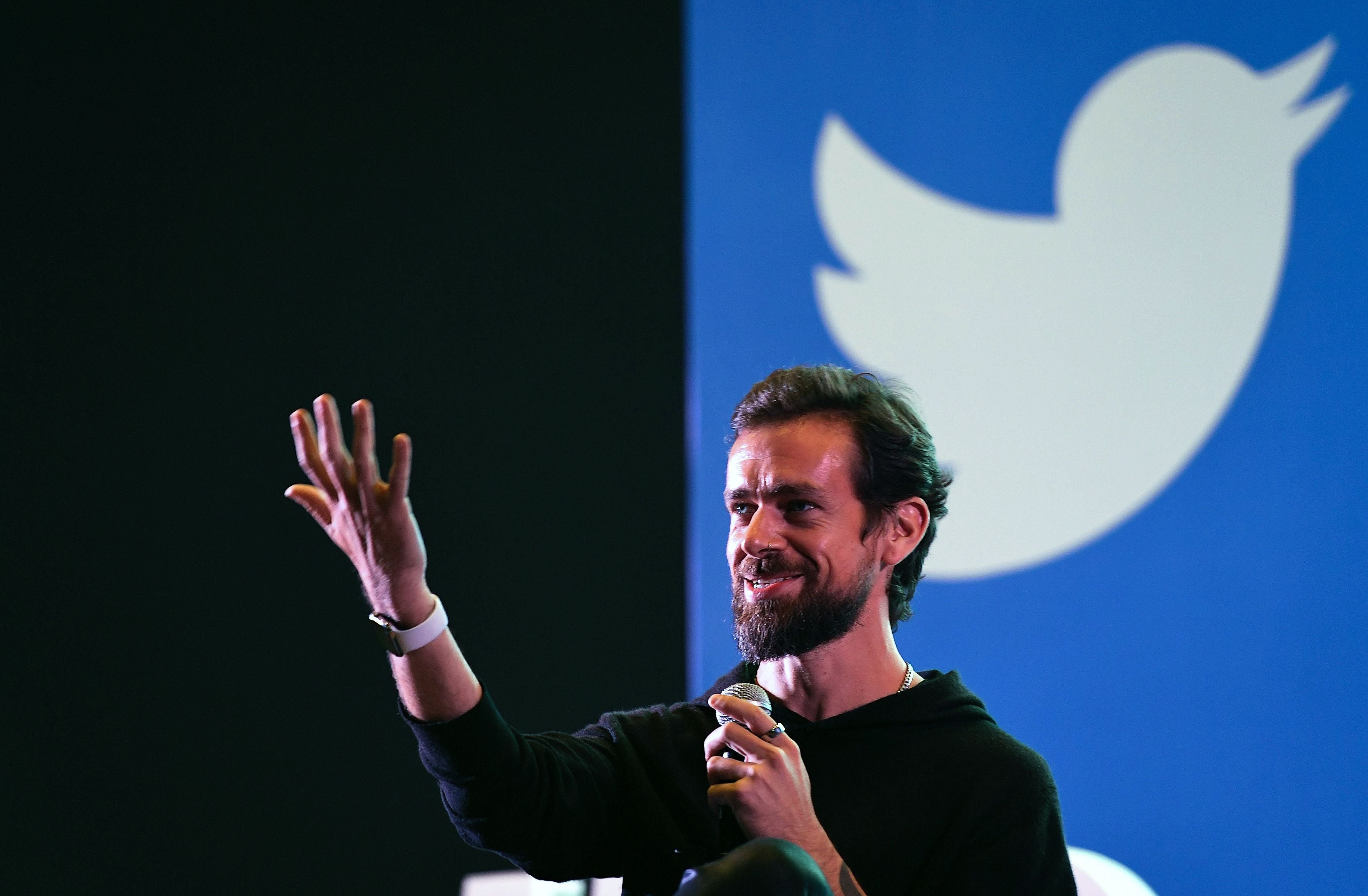 Leer en Español
Twitter founder Jack Dorsey has sold a digital version of his first tweet for over $2.9 million.
The tweet - "just setting up my twttr", and was published 21 March, 2006 – has been bought by Bridge Oracle CEO Sina Estavi, according to Valuables by Cent, the digital platform where the digital auction for the tweet was held.
The tweet was made purchasable as an NFT or "non-fungible token", which is essentially a signature on a piece of digital art that confirms its authenticity on a blockchain ledger.
The blockchain technology is also used by cryptocurrencies, such as bitcoin or etherium, to track and verify the movement of transactions.
Mr Dorsey said that the money from the purchase would be converted into bitcoin and given to the nonprofit GiveDirectly's Africa Response, which has been raising money to support African families struggling from the coronavirus pandemic. Five per cent of the purchase price, however, will go to Valuables by Cent.
Read more:
"Incredible - huge thanks @jack and @sinaEstavi - looking forward to getting this $ into recipients' hands soon," GiveDirectly tweeted following Dorsey's announcement.
After the bid was secured, Mr Estavi wrote on Twitter: "This is not just a tweet! "I think years later people will realize the true value of this tweet, like the Mona Lisa painting." He added that he was "glad this money is being donated to charity".
He also owns three other NFTs, valued at less than 130 dollars (£94), and has sold NFTs for some of his own tweets for approximately 100 dollars (£72).
The rise of NFT sales comes both as a way for digital artists to profit from their work, but has been subject to criticism. Artist Krista Kim recently selling a digital house for approximately 500,000 dollars (£360,625).
Beeple, a digital artist, also sold a collection of NFTs called Everydays: The First 5000 Days for $69m (£49.4m).
The collection was purchased by a cryptocurrency entrepreneur under the pseudonym MetaKovan, who may have benefited financially from the sale, according to the Washington Post.
While such action is not illegal, it does indicate that the hype around non-fungible tokens leans towards the prospects of blockchain technology, rather than the changes such technology could make to the art world.
It has also been pointed out that, like cryptocurrencies, there is a vast environmental cost to NFTs. This is because, as a blockchain technology, they rely on 'proof of work' - complex mathematical equations which require huge amounts of power to complete at the necessary speed.
"Bitcoin's energy consumption has more than quadrupled since the beginning of its last peak in 2017 and it is set to get worse because energy inefficiency is built into bitcoin's DNA," Charles Hoskinson, CEO of leading cryptography firm IOHK, told The Independent.
"Bitcoin's carbon footprint will get exponentially worse because the more its price rises, the more competition there is for the currency and thus the more energy it consumes."
Additional reporting by agencies
Join our commenting forum
Join thought-provoking conversations, follow other Independent readers and see their replies