Jeff Bezos's net worth passes $200bn as pandemic boosts wealth of world's richest
More than $145 billion has been added to the fortunes of the top 10 richest people in the world since the start of the year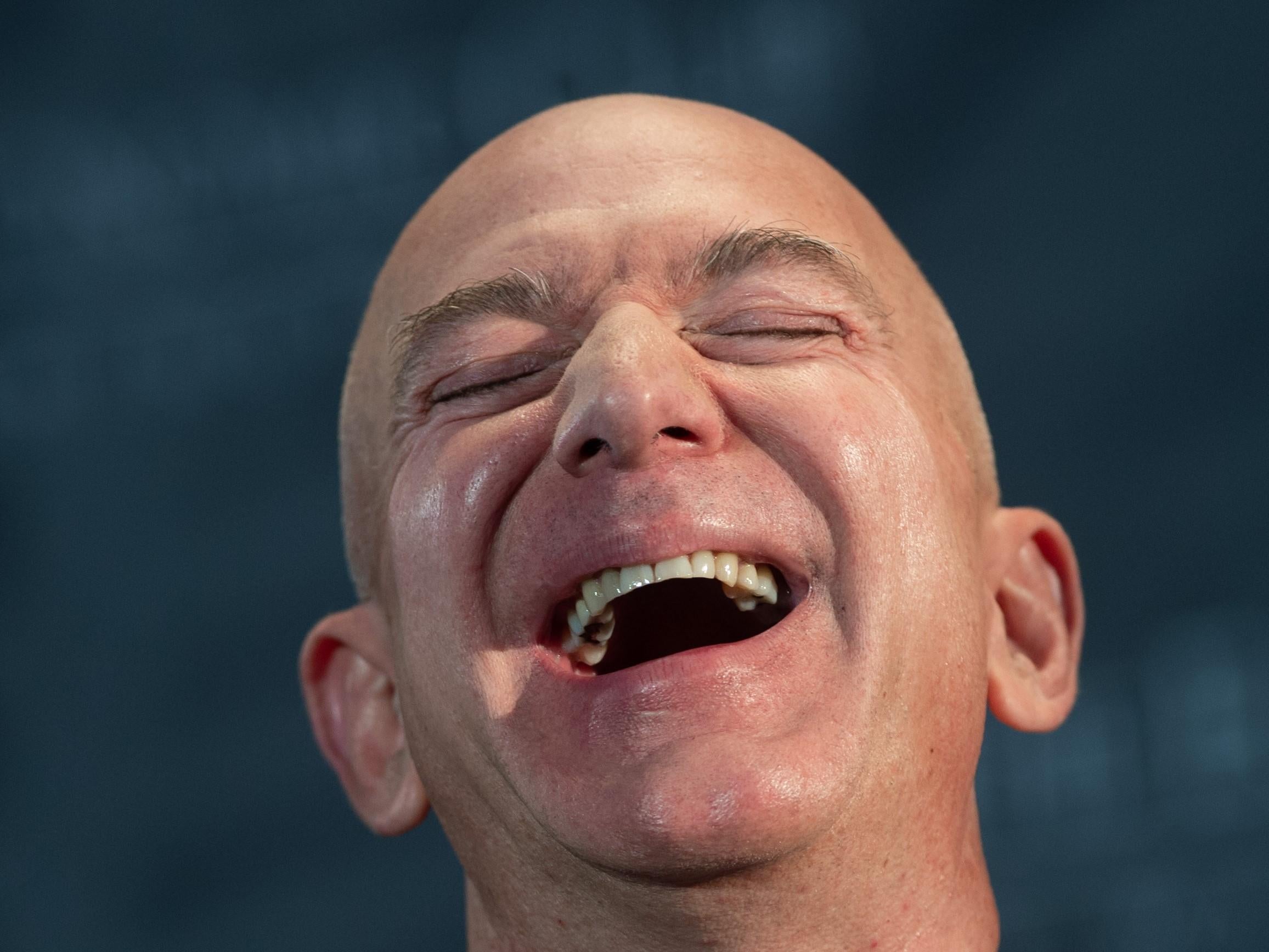 Leer en Español
The personal fortune of Jeff Bezos has risen above $200 billion (£152bn) to reach a new record high.
The Amazon founder's wealth rose to $202bn, according to the Bloomberg Billionaires Index, after shares in the online retail giant rose by more than 5 per cent since the start of the week.
Amazon's stock has now risen by around 86 per cent since the start of the year, largely boosted by increased demand for online shopping during the coronavirus pandemic.
The world's richest person is not the only tech tycoon to see their wealth skyrocket during the pandemic.
Facebook founder Mark Zuckerberg, Microsoft founder Bill Gates and Tesla CEO Elon Musk have seen more than $110bn added to their combined wealth.
Counting Microsoft's Steve Ballmer and Google's Larry Page and Sergey Brin, US technology billionaires now occupy seven places in the list of the top 10 richest people in the world.
Musk has seen the most relative wealth gains of any of the top 10, nearly quadrupling his net worth since the start of the year. He is now only the fourth person to become a so-called 'centi-billionaire'.
The latest figures show that the combined wealth of the world's 10 richest people is now equivalent to the combined GDP of more than 90 countries.
The scale of the Amazon founder's fortune is so vast that it is difficult to visualise it in any practical way on a web page.
It is more than 400-times greater than the $458m fortune of the Queen of England, and more than 200,000-times greater than a regular millionaire.
Such wealth disparity has been criticised by human rights campaigners and politicians, who point to the hardships faced by the majority of people during the pandemic.
US senator Bernie Sanders has called for a 60 per cent tax on the wealth gains of billionaires during the pandemic in order to guarantee healthcare for all.
"While a record-breaking 5.4 million Americans recently lost their health insurance, 467 billionaires in our country increased their wealth by an estimated $731.8 billion during the pandemic," his Make Billionaires Act states.
"At a time of massive wealth and income inequality, when so many our people are hurting, it is time to fundamentally change our national priorities. Instead of more tax breaks for the rich while more Americans die because they cannot afford to go to a doctor, let us expand Medicare and save lives by demanding that billionaires pay their fair share of taxes."
Join our commenting forum
Join thought-provoking conversations, follow other Independent readers and see their replies