The Independent's journalism is supported by our readers. When you purchase through links on our site, we may earn commission.
John Lewis Christmas advert: They've even released a Man on the Moon app
Ever wanted to send a gift to the Man on the Moon yourself? Now you can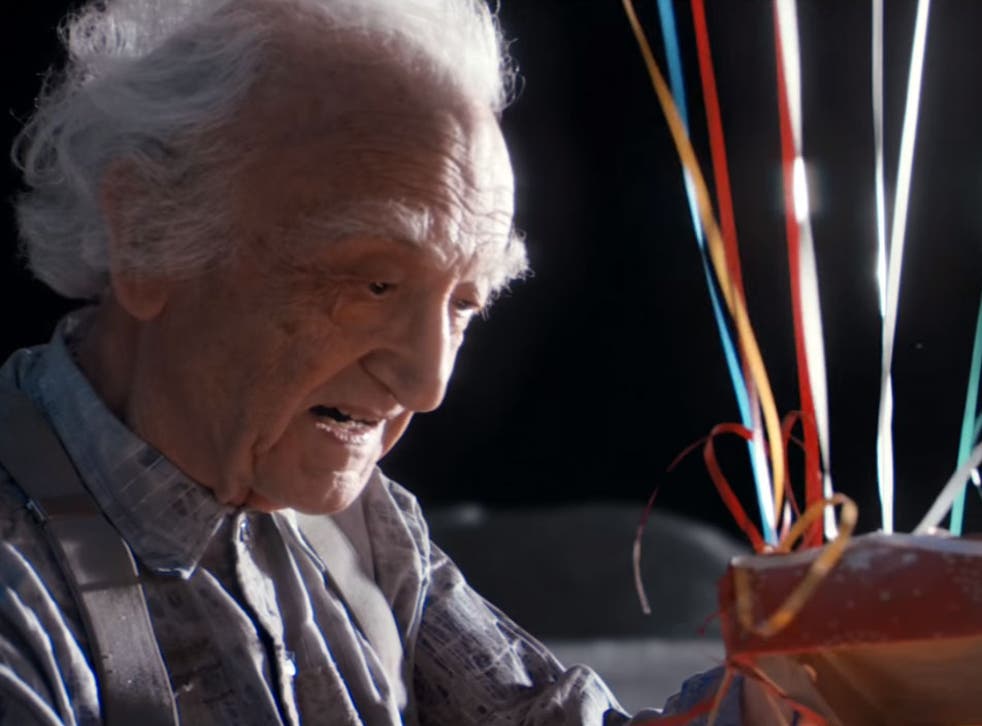 As if they weren't satisfied with making the whole country rush to watch their advert on YouTube and driving them to tears in the process, John Lewis have released an app to go alongside the ad.
Man on the Moon, available now from the App Store and Google Play Store, is a lovely-looking app that gives an animated, cartoon-style take on the story of the advert.
The free app has got a couple of features bundled in - one is a game in which you have to get a present up to the Man on the Moon by tapping your screen and avoiding obstacles, in Doodle Jump-style gameplay.
There's also a little augmented reality feature that brings the Man on the Moon to life.
By opening the app and pointing the camera at the Man on the Moon logo, which will be found on shopping bags, posters, and through John Lewis shops, users will be able to see a little animated moon and man, who will dispense a new fact about space every day.
Releasing an app to go alongside a viral advert does seem like the most sickeningly 2015 thing ever, but it'll help John Lewis get even further inside the heads of Christmas shoppers over the next few weeks.
And if the advert and the app aren't enough for you, John Lewis is going to launch 11 moon-themed pop-ups in stores around the country, so people can pose for photos as if they're the Man on the Moon and, importantly, learn more about John Lewis's Age UK partnership.
Register for free to continue reading
Registration is a free and easy way to support our truly independent journalism
By registering, you will also enjoy limited access to Premium articles, exclusive newsletters, commenting, and virtual events with our leading journalists
Already have an account? sign in
Register for free to continue reading
Registration is a free and easy way to support our truly independent journalism
By registering, you will also enjoy limited access to Premium articles, exclusive newsletters, commenting, and virtual events with our leading journalists
Already have an account? sign in
Join our new commenting forum
Join thought-provoking conversations, follow other Independent readers and see their replies