Kremlin website goes dark amid Russian invasion of Ukraine
Andrew Griffin
Thursday 24 February 2022 17:14 Comments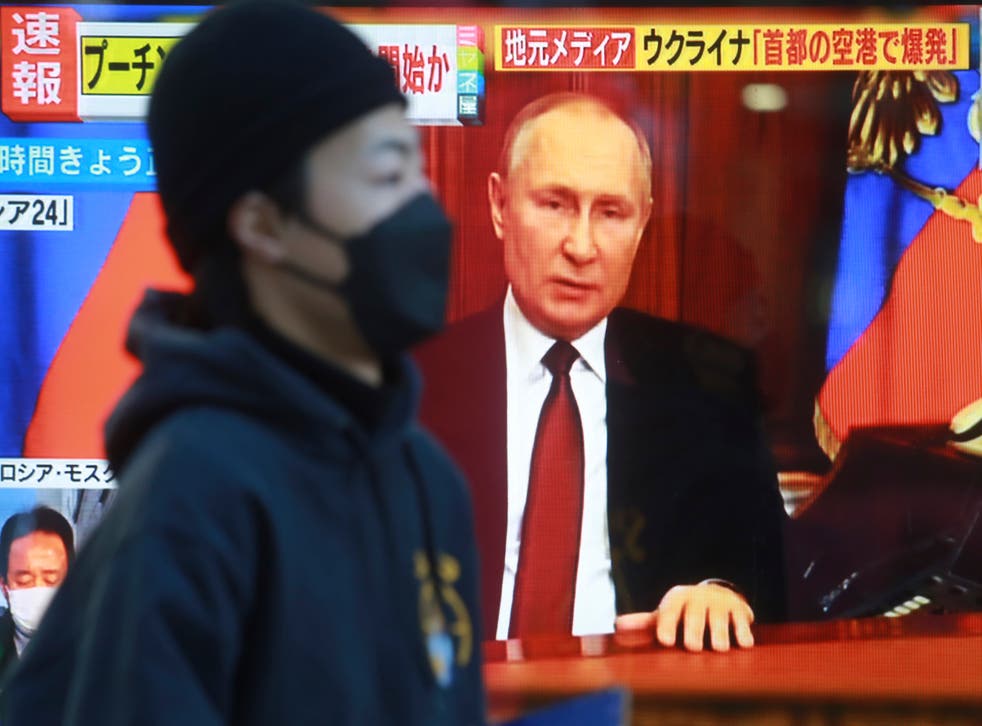 Leer en Español
The Kremlin's website has gone offline amid the Russian invasion of Ukraine.
Visitors to the page – at Kremlin.ru – were unable to load the site as usual.
The same problems were found on other official websites, including that of the State Duma.
It follows similar outages in Ukraine over recent days. Hours before Russia began its invasion, the official websites of the Ukrainian parliament, government and foreign ministry were knocked offline in what the country said was a cyber attack.
The ongoing tensions between Russia and Ukraine have led to a flurry of cyber attacks and other internet security activity, including those outages and the discovery of a piece of software that was wiping computers in the country.
Cybersecurity firm ESET said that it had identified a piece of destructive software circulating on hundreds of computers in the country, in what Ukrainian officials said was an intensifying wave of hacks aimed at the country.
The company said on Twitter that the data wiping program had been installed on hundreds of machines in the country, an attack it said had likely been in the works for the past couple of months.
Vikram Thakur of cybersecurity firm Symantec, which is also looking into the incident, told Reuters that infections had spread outside Ukraine.
"We see activity across Ukraine and Latvia," Thakur said. A Symantec spokesperson later added Lithuania.
Who is responsible for the wiper is unclear, although suspicion immediately fell on Russia, which has repeatedly been accused of launching data-scrambling hacks against Ukraine and other countries. Russia has denied the allegations.
The victims in Ukraine included a government agency and a financial institution, according to three people who studied the malware since its release.
The new cyberattack required existing access to function, meaning those computer networks were already compromised, said Juan-Andres Guerrero-Saade, a cybersecurity researcher at digital security firm SentinelOne.
Additional reporting by Reuters
Register for free to continue reading
Registration is a free and easy way to support our truly independent journalism
By registering, you will also enjoy limited access to Premium articles, exclusive newsletters, commenting, and virtual events with our leading journalists
Already have an account? sign in
Register for free to continue reading
Registration is a free and easy way to support our truly independent journalism
By registering, you will also enjoy limited access to Premium articles, exclusive newsletters, commenting, and virtual events with our leading journalists
Already have an account? sign in
Join our new commenting forum
Join thought-provoking conversations, follow other Independent readers and see their replies