The Independent's journalism is supported by our readers. When you purchase through links on our site, we may earn commission.
Mark Zuckerberg says in 10 years you won't go to meetings – you'll digitally teleport to them
Mr Zuckerberg said that augmented reality and virtual reality will be 'the next major computing platform'.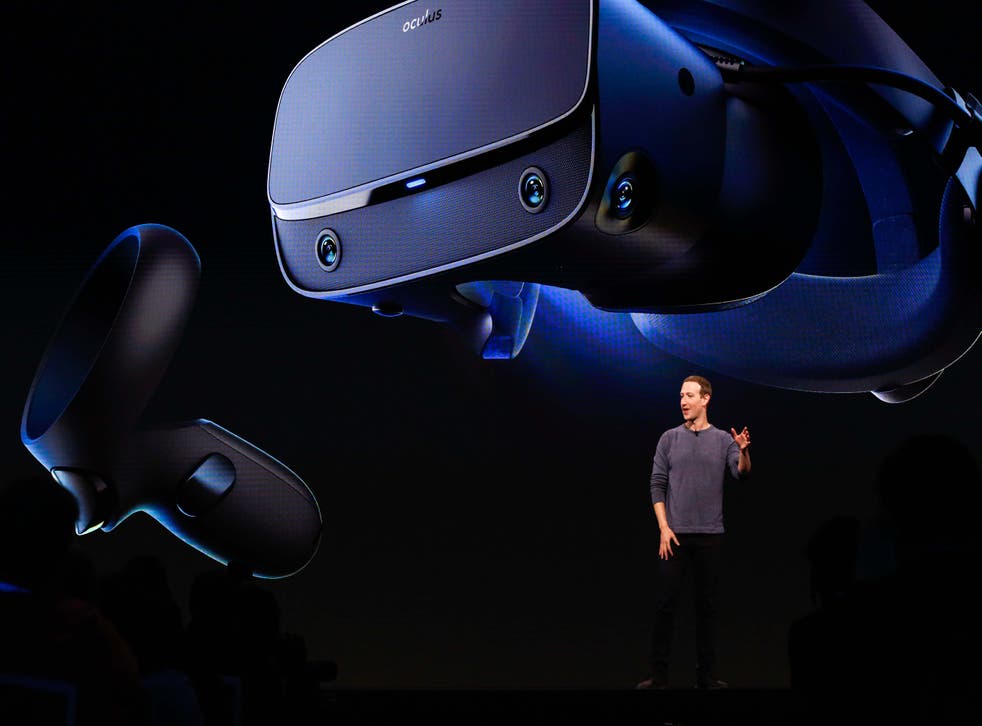 Facebook CEO Mark Zuckerberg has said that augmented reality will be used to "teleport" to locations for both work and leisure, as a way to conduct meetings but also reduce carbon emissions.
In an interview with The Information, Mr Zuckerberg said that "the holy grail of social experiences is the ability to feel that you're present with another person", but that technology has not yet been achieved.
"I think it really makes sense to invest deeply to help shape what I think is going to be the next major computing platform".
Mr Zuckerberg said he sees a future in which people interact with people and objects virtually. "It's 2021, and it's a lot easier to move bits around than it is atoms", he said.
″Obviously, there are going to keep on being cars and planes and all that. But the more that we can teleport around, not only are we personally eliminating commutes and stuff that's kind of a drag for us individually, but I think that's better for society and for the planet overall, too," Mr Zuckerberg continued.
Voice assistance and virtual keyboards will be a part of the development, but Mr Zuckerberg also said that neural interfaces will eventually become vital to the development of AR technology.
Zuckerberg revealed that Facebook is working on virtual reality products, including the Oculus Quest 3 and 4, and intends to improve the optics, weight, and functionality.
Mr Zuckerberg said that it takes 10 million active users for virtual reality to have a big enough market to attract developers, and in future versions of the Quest, eye tracking and face tracking will be added to "animate realistic avatars that you can communicate" with.
"When I think about where you're at with VR today, you go into the experience — there are some pretty good games and different experiences. But I'd love to get to the point where you have realistic avatars of yourself, where you can make real authentic eye contact with someone and have real expressions that get reflected on your avatar," he also said.
On the gaming side, Mr Zuckerberg said that Quest is likely to surpass 10 million for its gaming prospects alone, but the crossover between augmented and virtual reality will be "killer".
He continued: "Once we have a product ... where you have a normal-looking pair of glasses where you have all these augmented reality use cases ... but then also, if you want, you can block out, turn the glasses into sunglasses, and access a large catalogue of VR content ... that's the next vision of the computing platform" that could reach billions of users.
Facebook is currently working on a collaboration with Ray-Bans for smart-glasses, which "will not be full AR" but will set the foundation for the developer ecosystem that will launch later this year.
The company has hypothesised that it could have facial recognition built in. During a company meeting Andrew Bosworth, the social media giant's vice president of augmented and virtual reality, said Facebook was assessing the legal issues of the technology.
In 2020, during its Oculus Connect life stream, the company revealed Project Aria, which will "add a 3D layer of useful, contextually-relevant and meaningful information on top of the physical world".
Register for free to continue reading
Registration is a free and easy way to support our truly independent journalism
By registering, you will also enjoy limited access to Premium articles, exclusive newsletters, commenting, and virtual events with our leading journalists
Already have an account? sign in
Register for free to continue reading
Registration is a free and easy way to support our truly independent journalism
By registering, you will also enjoy limited access to Premium articles, exclusive newsletters, commenting, and virtual events with our leading journalists
Already have an account? sign in
Join our new commenting forum
Join thought-provoking conversations, follow other Independent readers and see their replies