Microsoft unveils a concept touchscreen which you don't even need to touch
The display uses an array of sensors to detect your finger as it hovers over the screen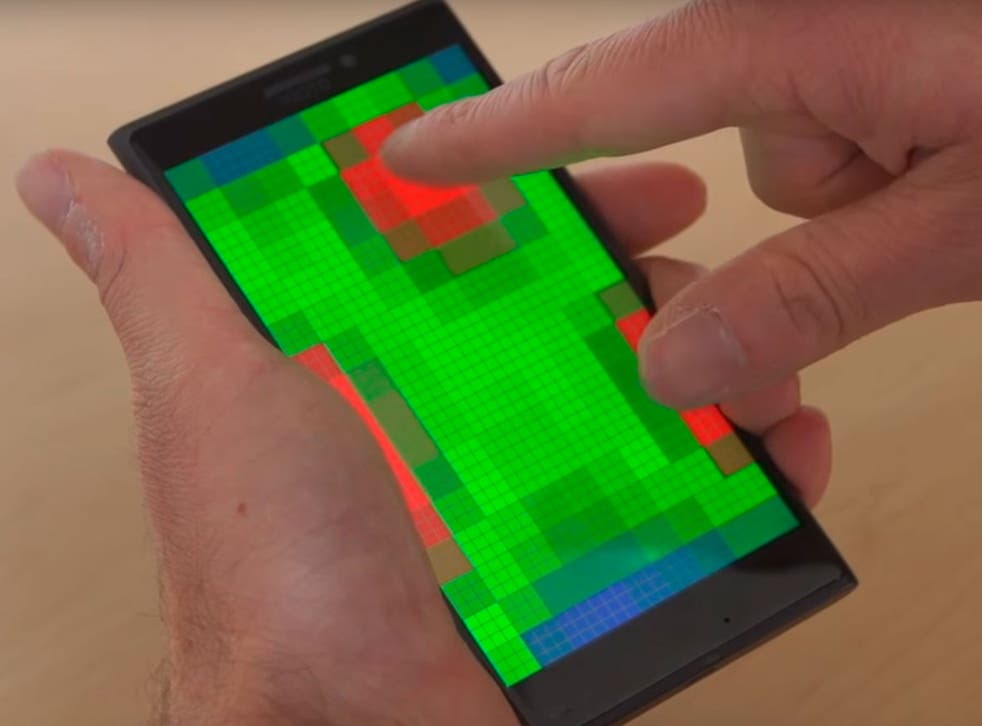 Microsoft has unveiled an experimental touchscreen which you don't even have to touch to use.
The innovative display, developed by a team of researchers at the company's Microsoft Research lab, uses an array of sensors on the front and sides of the phone to detect the user's finger when it's hovering above the screen.
This opens up a range of interesting new functionalities - for example, when playing video, the controls to pause, play and fast-forward only appear when the user goes to touch the screen, and disappear when the phone detects the finger has moved away.

Browsing webpages becomes a lot smoother, as well - hyperlinks, which can make a page look busy and confusing, aren't visible when a user is just reading an article.
When they move to tap the screen, however, the links become visible, with more appearing as the user's finger moves around the display.
Multi-touch features are also supported. The example video shows a user tapping on a file - with their finger in place, a secondary menu opens up close to their other finger, allowing them to open, share or delete the document.
Essentially, it's like Apple's Force Touch feature on the iPhone 6S, but just a bit more futuristic.
The video is definitely worth watching, especially considering how rare it is for a major smartphone manufacturer to come up with an interesting new hardware feature these days.
Unfortunately, don't expect any new phones with these features to land in shops any time soon. As The Verge reported in 2014, Microsoft was planning on including them in a flagship Windows phone, but the project was cancelled after developers struggled to build compatible apps.
Gadget and tech news: In pictures

Show all 25
The company is also stepping back from its broadly unsuccessful line of Lumia phones, although a Surface Phone is rumoured for launch next year.
It's hard to tell how well the unique interface would work in real life, or whether Microsoft is planning on bringing it to future devices. We'll just have to salivate over this concept video for the time being.
Register for free to continue reading
Registration is a free and easy way to support our truly independent journalism
By registering, you will also enjoy limited access to Premium articles, exclusive newsletters, commenting, and virtual events with our leading journalists
Already have an account? sign in
Register for free to continue reading
Registration is a free and easy way to support our truly independent journalism
By registering, you will also enjoy limited access to Premium articles, exclusive newsletters, commenting, and virtual events with our leading journalists
Already have an account? sign in
Join our new commenting forum
Join thought-provoking conversations, follow other Independent readers and see their replies