Most viewed YouTube videos of all time: From 'Gangnam Style' to Katy Perry's 'Dark Horse'
YouTube at 10: A decade after the site began, it's music videos that dominate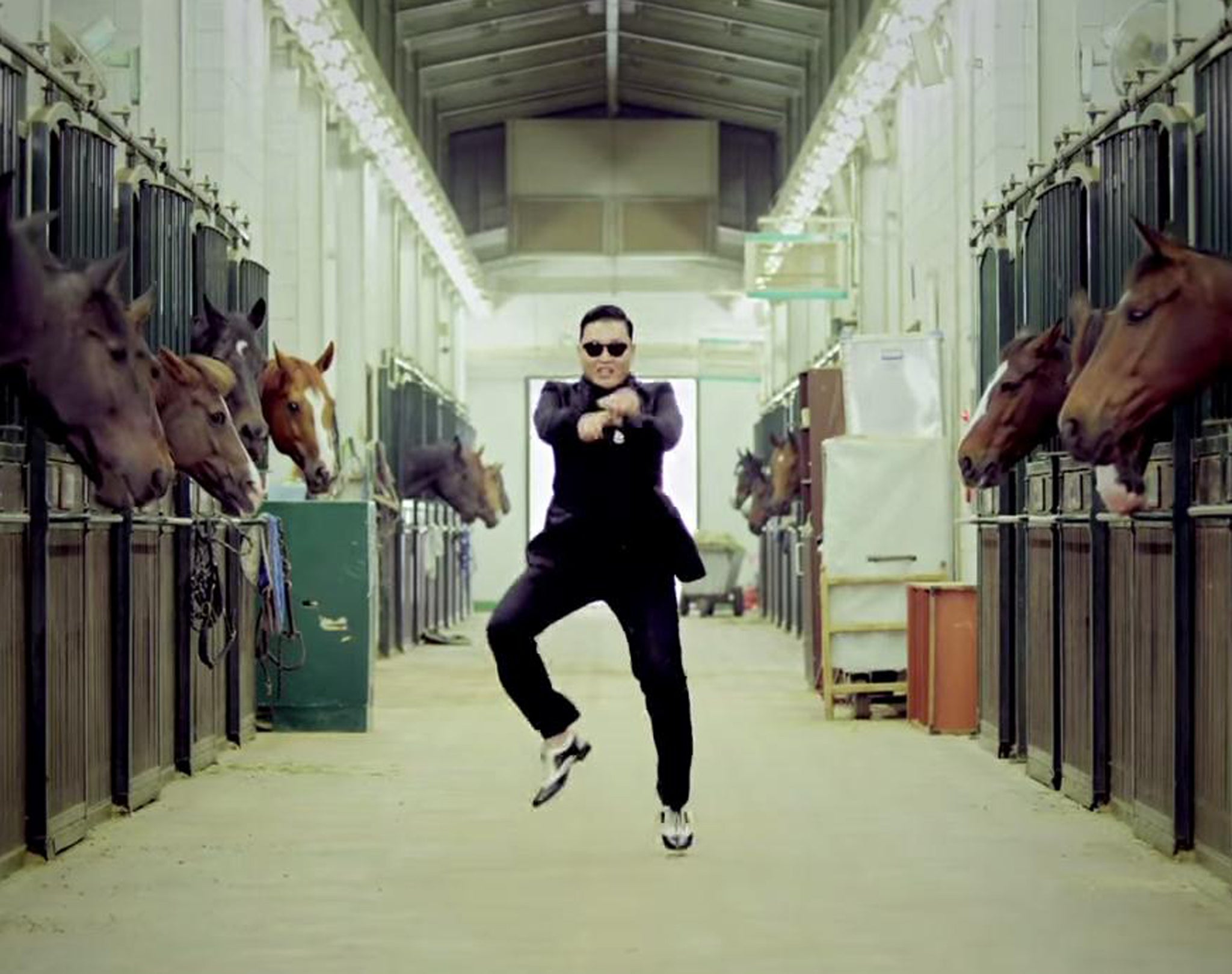 Ten years ago the first YouTube video was uploaded of a man at a zoo looking at some elephants - and the rest is history.
But it's music videos – not inane clips of people doing bizarre things – that have gone on to become the most popular videos on the site.
While Psy's 2012 hit "Gangnam Style" is the most watched YouTube video ever with over 2 billion views and counting, Katy Perry has snuck up the chart with her recent singles "Dark Horse" and "Roar".
The Latin American audience also holds a sway over the top 10, with "Bailando" by Enrique Iglesias and "On the Floor" by Jennifer Lopez and Pitbull among the most viewed videos in the site's history.
The most watched videos on YouTube
(These figures are accurate as of 23 March 2015)
1. Psy – 'Gangnam Style'
2,307,000,000+ views
Featuring Psy's iconic horse-riding moves, "Gangnam Style" went viral overnight to become the most-watched video on YouTube in four months. The K-pop king recently made YouTube history again to claim the first video to reach 2 billion views.
2. Justin Bieber – 'Baby'
1,157,000,000+views
Back in the day before Bieber knew what probation even meant, the teen pop star broke onto the international scene looking like the cute boy next door every teeny bopper craves with "Baby", a song that had them in the palms of his hands for evermore.
3. Katy Perry - "Dark Horse"
883,659,000+ views
In just over a year since its release, Katy Perry's 'controversial' video has rocketed towards the top of the most-viewed chart. The video was criticised for being blasphemous by some Muslims for showing a man being burned while wearing an 'Allah' pendant.
4. Katy Perry - "Roar"
889,563,000+ views
All-American girl Katy Perry scores her second consecutive spot in the top 10 with her comeback single "Roar" featuring some serious sass after her divorce from Russell Brand. The CGI animals and leopard print bikini probably helped too.
5. LMFAO – "Party Rock Anthem"
854,722,000+ views
Featuring a lot of bespectacled hipsters dancing en masse in leopard print and Lycra, this high-tempo hit single from 2011 doesn't get much air time now but its video remains one of the most-viewed on YouTube.
6. Eminem ft Rihanna – "Love the Way You Lie"
847,790,000+ views
She's produced some memorable videos in her time, but even "Pour It Up" can't rival the number of views Rihanna's video with Eminem has attracted. The video to the emotional single follows a tempestuous couple with Rihanna singing to camera behind a house in flames, and Eminem rapping in a corn field.
7. Shakira – "Waka Waka (This Time for Africa)"
837,847,500+ views
The Colombian singer's World Cup anthem reached number one in the charts across the world during the 2010 South Africa tournament, making her sweeping depiction of 'Africa' one of the most-watched YouTube videos to date.
8. Enrique Iglesias ft Descemer Bueno & Gente De Zone
883,044,000+ views
It was one of the biggest global hits of 2014, but chances are you've never heard of it. Such was the Hispanic fervour for Enrique Iglesias' cover of the original Cuban song that the Spanish version of the single was watched eight times more than the English one.
9. Jennifer Lopez ft Pitbull – 'On the Floor'
824,595,000+ views
Jenny from the block made her comeback with this electronic dance pop anthem in 2011, more than ten years since the release of her debut single. The video features J-Lo dancing on a table in a crop top looking unfathomably good for her age, but no doubt the Latino-inspired beats attracted some views too.
10. Psy – "Gentleman"
824,572,000 views
He was never going to achieve the same level of worldwide recognition as "Gangnam Style", but that didn't stop him from trying. Released in 2013, Psy's second video features the pop star larking about in a hotel and trying to eat noodles sexily.
'Who is...?' Top 10 searches 2014
Show all 10
Join our commenting forum
Join thought-provoking conversations, follow other Independent readers and see their replies